Ultimately, most investors will invest in gold to make profits. Gold is a stable asset class that rises steadily and provides you with the opportunity to buy at a certain price point and wait for a few years for the price to reach the level you desire. Gold always delivers better returns over the long-term. When you decide to buy gold, you will be faced with the option of investing in bars or coins. Both of these investment avenues have different sets of dynamics. If you choose to invest in gold coins, two important factors can impact your profits. These are – increases in the spot price of gold and the percentage rise in the level of premiums that you can achieve when selling your coins.
Investing in gold coins
Buying gold in a price dip gives you a stronger chance than buying gold when it is on the rise. A profit is more attainable when holding gold over the medium to long term rather than trying to turn a quick profit. Buying UK bullion coins such as Britannias and Sovereigns will allow a lower purchase price than buying proof coins in presentation boxes, which provides more scope for profits. These coins are in high demand so obtaining a profitable sale price is more realistic.
It is usually a bad idea to invest in obscure coins that no one knows about. Even if they are rare, these investments will affect the liquidity of your portfolio, as you will not be able to sell them quickly. So, gold Britannias and Sovereigns are your best bet. These coins enjoy an extremely healthy secondary market and you can easily make profits on them.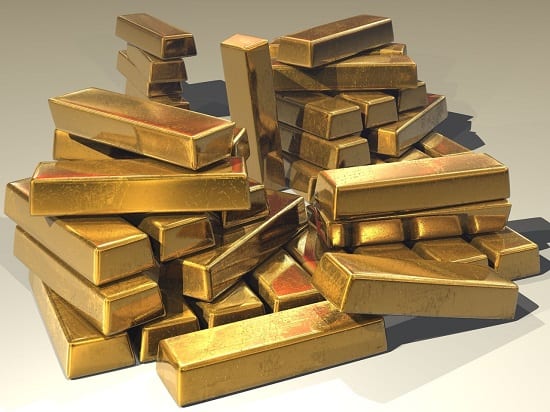 Buying gold bars
Many investors prefer gold bars due to their lower production costs. They present an opportunity to acquire a larger amount of gold at a lower price point. However, do be aware that gold bars usually do not have a face value and aren't considered legal tender in the UK. Therefore, you may lose the tax advantages of CGT exemption that you can get with UK gold coins. Here at Physical Gold, we sell various sizes of gold bars, ranging from smaller 1oz and 100g bars all the way up to 1 kilo gold bars. We also sell silver bars too.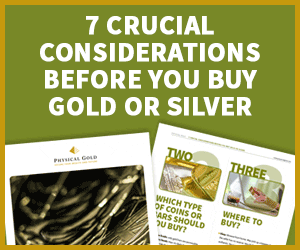 Planning is the most important factor
Like any other business initiative, you need to plan your gold purchases and your sales. Acquiring your gold at lower price points can help you start with a distinct advantage. Maintain a close relationship with your gold dealer and be aware of market prices. Shop around and keep checking with many gold dealers until you get the best deal. Once you've acquired enough gold to build a strong portfolio, it's also important to plan your time horizons. You need to determine how long you will stay invested and stick to that timeline.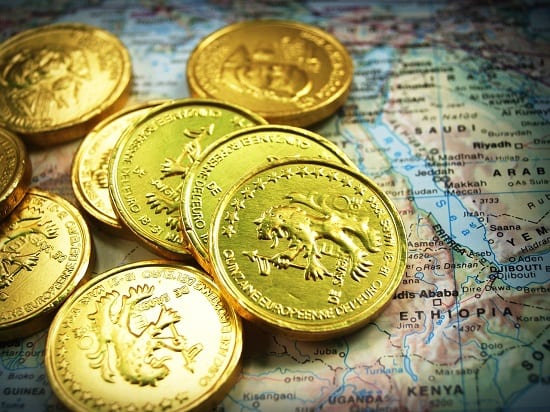 During the selling stage, it's important to let your dealer know about your intention to sell, ideally a month in advance. This will help your dealer look for specific buyers in the market to achieve the price that you want. You should never be in a hurry to sell. Gold prices can sometimes rise or fall by 2-3% in a single day. You have to be ready to make your sale at the right price and time.
Maintenance of your gold assets
Like all other assets, your gold needs to be maintained and kept properly for you to achieve the best price when selling. 24-carat gold can be soft and prone to damage. Therefore, it's important to store your gold in a proper storage facility, at home or with your broker.
Call Physical Gold to understand how to make the most money when selling your gold.
At Physical Gold, we are keen to provide the right advice to investors. If you are keen on making gold investments and want to understand more about the buying and selling process, give us a call on (020) 7060 9992. You can also reach out to our investment team online by sending us an email.
DANIEL FISHER
Daniel Fisher formed physical Gold in 2008, after working in the financial industry for 20 years. He spent much of that time working within the new issue fixed income business at a top tier US bank. In this role, he traded a large book of fixed income securities, raised capital for some of the largest government, financial, and corporate institutions in the world and advised the leading global institutional investors. Daniel is CeFA registered and is a member of the Institute of Financial Planning.