Investing in silver coins may be attractive, but there are certain important points we need to consider first. In this article we explore "Are silver coins a good investment?"
Size and investment options
Silver coins are available in a variety of sizes. Apart from the normal sizes up to an ounce, they are now available in larger versions of 10 ounces and 1 kg. There has been speculation in the market for a while that the prices of silver are likely to go up significantly. With the spot price currently hovering around £11 per ounce, there are great profits to be made if it rises threefold. The other reason that silver is attractive to investors is that it is 85 times cheaper than gold. Gold can be prohibitively expensive for retail investors. Silver offers access to the precious metals market at an unbelievable price point.
The industrial demand for silver
Silver has a huge industrial demand. It is widely used for the manufacture of electronics, computers, solar panels, and has a range of other industrial applications. Reducing supplies of the white metal has prompted investment experts to speculate about a possible hike in prices. If you are thinking of silver coins investment and taking a calculated risk on its price, you may have to wait for at least 3 to 5 years before you can get a reasonable return.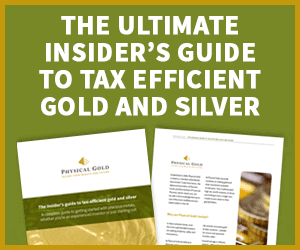 They can be a great investment if bought in the right way at the right time. Silver is significantly undervalued compared to historical levels, so a medium to long term holding is advised to maximise returns.
Need for liquidity and buying coins which can be resold
Your investment is only as good as its liquidity. If you cannot take advantage of the right price point in the market by selling easily and quickly, the investment is useless. Therefore, always buy silver coins with a mass appeal and avoid purchasing obscure and rare coins. Well-known coins enjoy a vibrant secondary market, which makes it much easier to sell when the time is right. 1-ounce silver coins like the silver Krugerrand is an ideal choice.
How about collectable coins?
You may be able to extract better value from your investment if you choose a collectable coin. The premiums on these coins usually rise very quickly and investing in them can be an excellent strategy to get quick returns. Likewise, a popular coin like the 1-ounce silver Britannia makes an excellent addition to your investment portfolio. It ticks all the boxes for divisibility, liquidity and collectability. So, it's evident that investing in silver coins can be a great idea as long as you plan properly and buy the right coins which are likely to meet your investment goals.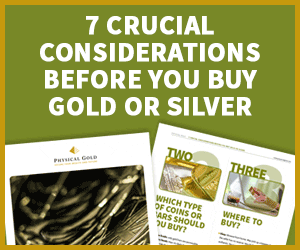 Understand purity levels
When choosing coins, purity is an important factor. Many silver coins are available with 95.8% purity. But, if you do your research well and choose a coin like the Canadian Silver Maple Leaf, you have a coin with 99.9% purity. There can be different strategies for choosing the right silver coins for your investment. Purity, divisibility, variety and value are important considerations.
Tax advantages and efficiencies
From a tax perspective, silver coins which are legal tender in the UK will automatically be CGT free.
Prior to the UK leaving the EU, Physical Gold were the only silver dealer in the UK who could provide VAT free silver. Post-Brexit this is no longer possible. Due to the following reasons though, we are able to sell silver coins and bars at similar "all in" prices to previous:
Free delivery – we can now provide free delivery, previously this was chargeable
Reduced product range – we now provide a reduced range of silver products. This means we have negotiated better prices for the products we supply, we pass this discount on to our customers!
The overall net result is that the price difference when you buy silver coins and bars the price difference even with paying VAT is negligible and certainly competitive with other UK dealers.
We also can now accept orders for mixed gold and silver purchases, whereas previously we could only process "silver only" orders to obtain VAT free silver.
Contacting Physical Gold for Advice
Please visit the Physical Gold website for more information on how to profit from your investment in silver coins. Speak to us today on 020 7060 9992, leave an instant message or complete our contact form. We look forward to being of service and support.
Image credit: feiern1