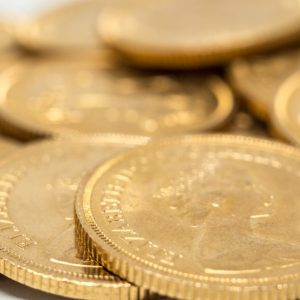 01.
Select the amount you wish to invest each month & add to basket
Minimum amount for each metal is £350/mth. If you wish to buy both metals on a monthly basis, then you'll need to add each to your basket separately.
02.
Our team selects coins each month once payment clears
Coins are selected based on value, upside potential and tax efficiency and can be posted or stored. A breakdown is emailed each month.
03.
View your purchases any time within your My Account section
Your dashboard will show you your monthly orders and storage if you elected for that option.
Specifications
Select metal:
Gold, Silver
Select amount:
£350, £400, £450, £500, £750, £1,000, £1,500
What is the Monthly Saver?
This is a monthly subscription to buy gold or silver coins. You set the amount each month and we take care of the rest. We can either send the coins each month by secure insured delivery or store your nest egg for you in our secure vaults. Storage details
You can choose to buy either gold or silver coins each month, which will be chosen for you by our team of experts. This is a great and simple way to save regularly outside of the banking system.
The main advantages of this approach are;
The process is automated so you don't have to remember to visit the website and purchase each month
Small monthly savings soon accumulate into a substantial investment
Buying each month means you can take advantage of price dips and cost average your coins
No tie-ins. Simply let us know if you wish to stop your monthly subscription
You benefit from our expertise in the market
Buying coins provides flexibility to sell small amounts when you want in the future
Who is the Monthly Saver for?
This product bests suits those seeking an alternative regular saving scheme to those offered at standard banks. Gold and silver are known as ways to protect money from the threat of inflation, while ISAs and bank savings offer interest far below the inflation rate.
It suits those who lead busy lives and wish to set up the subscription and let us take care of the rest.
If you're seeking to build a portfolio of precious metals over the long term and like the idea of tax efficient coins, then this could be a great way to get started.
Orders are delivered free of charge within the UK only.
Delivery is in non-branded tamper proof packaging by Royal Mail Special Delivery and is fully insured. Delivery usually takes place before 1pm on the day following despatch, but some areas may run over this timeframe.
Maximum value per parcel is £50,000, so larger orders will be sent in multiple installments.
When placing your order, the delivery address needs to match the registered address of the buyer.
You'll receive a despatch email with a tracking link once the goods are sent so you can see the status of the delivery and location of the parcel.
In the event that no-one is in to receive the delivery, you'll be left a red card confirming attempted delivery, with confirmation on the Royal Mail tracking page. You then have the choice of arranging redelivery or picking up the parcel from your nearest sorting office.
For more details please see section 4 of our Terms & Conditions and our Delivery & Storage page.
If you request storage for your order, your goods will be sent free of charge to the storage vaults.
All gold & silver orders are stored at Loomis International in the UK and held on a fully allocated and segregated basis.
Storage fees are 1%+VAT/year for gold and 1.5%+VAT/year for silver, subject to minimum charges.
Please see further details of storage fees and minimum charges on our Storage & Delivery page.
Storage is charged at point of purchase by selecting 'Buy with Storage' to the next semi-annual pay date. Semi-annual storage dates are 15 March and 15 September each year and are subject to minimum charges for the period.
A recurring storage fee will be taken from your card at each semi-annual storage date.
You can opt to have your goods delivered at any time, subject to delivery charges of £25 +0.25% of the metal value.