Monthly Saver Overview
Our monthly saver offers a great alternative to saving in an ISA and is a way to gradually build a tangible nest egg for your future with.
A mix of precious metals in your investment portfolio, can help protect your finances against traditional market volatility.
We offer you the choice of either saving in gold or silver. With a monthly saver plan, you will receive Capital Gains Tax free gold or silver coins regularly, at the underlying rate each month. Setting up an account will free up your valuable time, as we automatically send coins to your door each month (or store them if you choose).
Gold coins will be any variety from the Royal Mint, including  Sovereigns, Half Sovereign, Britannias, and fractional Britannias. Silver coins will focus primarily on Britannias but may also include other well known bullion coins if they are available at discounted prices.
Investments start from £350/month for either of the two metals. Receiving coins each month balances out any volatility in market prices. So, if the price comes down one month, your coins will cost less – providing cost price averaging over the longer term. The flexibility of our plans allows you to build your capital regardless of whether the price rises, or falls, in the short term and puts you in charge of how much you spend.
When it comes to selling all, or part of your investment, we are keen to buy them back from you at market leading sell back rates.
Benefits of Monthly Saving
Here are some of the benefits you will receive when you buy gold every month with the gold bundle monthly save plan from Physical Gold Limited:
01.
Affordable starting point
With plans starting at £350 per month, everybody can buy gold or silver monthly
02.
Tax efficient
Coin selection will primarily focus on being Capital Gains Tax free
03.
No tie ins
There is no commitment to keep paying into the monthly investment plan. When you want to finish, just let us know
04.
Cost price averaging
The price of coins will vary each month so over time the portfolio will represent the average cost paid
05.
A great alternative to an ISA
An opportunity to invest in something a little different to a standard individual savings plan – with physical gold and silver coins, it's an investment you can touch!
06.
Best investment value
Our qualified numismatists use their experience and industry knowledge to select coins based on best value, upside potential and tax efficiency.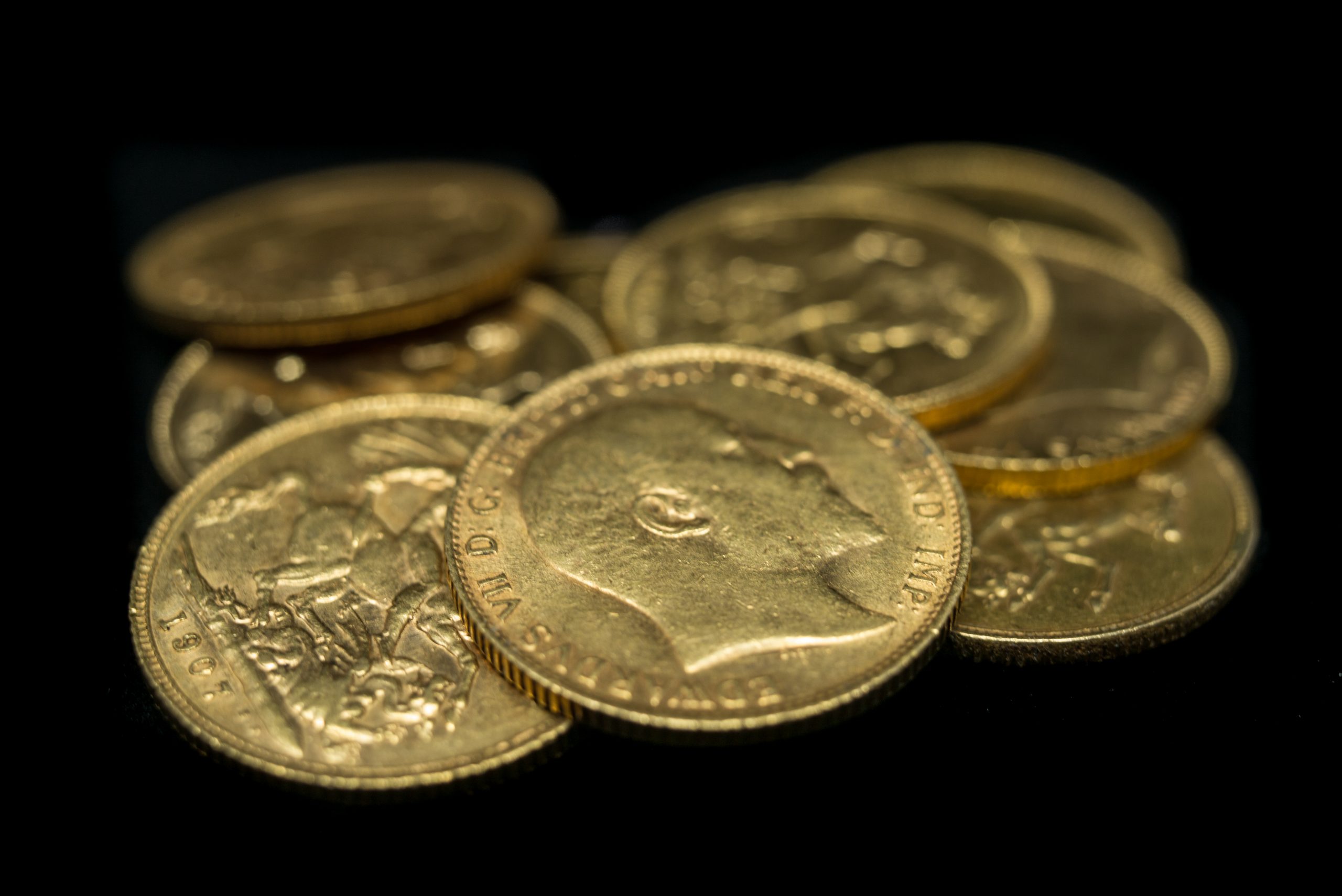 Director's Pick: A Tailored Portfolio
In addition to our regular monthly saver options, we also offer hand-crafted lump sum portfolios for serious investors with our Director's Pick.
Available from £2,000 upwards, you can select either a gold or silver hand-picked portfolio.
You pick the amount you wish to invest and our expert team will choose your coins for you. Selection is based on achieving a balanced portfolio with focus on blending elements of value, upside potential and tax efficiency.