Best place to buy gold bullion
Everyone wants to own their own gold bars and coins. You only have to open the papers to read that traditional investments are flagging, and alternative assets should now play a part in everyone's portfolio. Of course, it is common knowledge that savvy investors always turn to precious metals during times of economic uncertainty. Well, the global markets have had an unprecedented run – probably the longest spell of economic uncertainty ever since 2008. Well, if you look back at the gold price charts for 2011, you will see that at the peak of the crisis, everyone turned to gold. Infact, gold prices climbed to above $1900 for one troy ounce in August 2011.
Bullion prices set to rise
Right now, the news is probably getting worse. If the pundits are to be believed, over 12 years of economic uncertainty has now culminated in what looks like yet another possible global economic crash. The predictions of gloom and doom have now been in the news for a while. Europe has been neck-deep in economic crisis for a long time, driven by a number of factors, including fears of a hard Brexit. Now that Brexit has actually happened, the uncertainty has not gone away. Speculations are rife about how the new rules of engagement are likely to affect the already beleaguered European economy.
Elsewhere in the world, regional political instability and the US-China trade war has created a boiling pot of economic turmoil that could destabilise the global economy once again. Already, gold prices have shot up to $ 1600 per Troy ounce. If we look back in history, this is usually an indicator of investors pulling out of the global capital markets and parking their money in gold.
Bullion once again a safe haven asset
Apart from the global economic downturn, this earlier period of the 2008 economic crisis witnessed a tumultuous time in the US economy, as the debt ceiling crisis unfolded. Due to this, investors lost confidence in the US dollar and turned to gold. Well, in the present day, apart from global geo-political tensions, uncertainty continues to rear its ugly head in the form of Brexit, as well as the unfolding US foreign policy. Once again, it's time to turn to gold bullion, in order to hedge against the risks of a possible downturn in the global capital markets, as well as forex markets.
---
Thinking of buying gold bullion? Download our FREE Insiders Guide to gold investing here
---
The important part?
Just as important to know is that physical gold beats paper gold for security hands down. This is simply because paper gold companies often sell off their gold holdings when gold prices take a beating. Additionally, paper gold – aka ETFs carry counterparty risks. This simply means that the company that issued the paper certifying your investment in gold holdings can underperform and sink. If that were to happen, your paper gold investments are worth nothing. Many paper gold companies also issue gold bonds in excess of the actual physical gold holdings to back them up.
Ultimately, this undervalues your investment as there is now lesser gold to back up your paper certificate. So, if it's physical gold that you should be buying, in form of gold bullion, it's important to find out where one can get the best deals. But where is the best place to buy gold bullion?
Where should I buy gold bars and coins?
Many people we speak to ask us where the best place to buy gold bullion is and they often mention eBay. Clearly eBay is a wonderful marketplace to pick up some great prices on almost anything you may wish to buy. However I would strongly urge you never to buy gold bullion through eBay. Gold appeals because it reduces your overall risk of being hit by market downfalls and shocks. So why would you want to take on the huge risk of buying from eBay.
Unless you have very sophisticated testing equipment, there is no way of knowing the gold is genuine, its purity or quality. You are leaving yourself exposed to fraud. If you are happy that it is the right time to buy then the other consideration is price. Gold is not a great fit for eBay due to the associated PayPal fees. Any seller will have to factor these fees into their gold price and pass them onto yourself.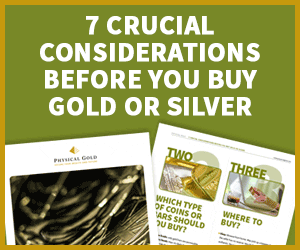 The Royal Mint
At the other end of the safety spectrum is The Royal Mint. The name itself provides the reassurance that your gold can be trusted and is of top quality and condition. The restriction with this avenue is that The Mint only sells new gold coins (such as the Sovereign or the Britannia), it doesn't offer circulated coins or gold bullion at all. So if you're looking for tax free gold coins then The Royal Mint can certainly offer you pretty coins. However, if gold investment is your main driving force, then this is an extremely expensive option. You will essentially be receiving far less gold for your money than if you source the gold elsewhere. You cannot sell the gold back to the Mint so to realise a profit on your gold investment you will need to sell at the prevailing rate to a gold dealer. Paying this initial premium on the gold will severely hamper your returns. However, I'd say that The Mint are a decent source for obtaining presents for a family as some of their coins come in wonderfully packaged boxes, albeit at inflated prices. They also offer a huge number of collectors' editions if that's your interest.
Overall best place to buy gold bullion?
A source you can trust to obtain top quality gold bullion,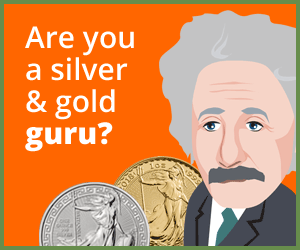 at competitive prices and you can also sell back to them when you need? The answer is a UK gold dealer. The best place to start is the British Numismatic Trade Association (BNTA) who registers all the trustworthy gold dealers in the UK. If dealers are a member of this association, they need to adhere to a strict code of ethics, and you will have a dispute process should their service and goods fall below this code. Generally, you will have a decent choice of gold bullion and coins with a dealer, depending on their area of speciality. Some may focus on numismatic or collectors' coins, while others focus on investment gold coins and bars. Prices are very competitive (particularly for bulk deals) or buying a kilo gold bar and crucially they may be able to provide access to circulated tax free gold coins which provide the best value of all. You will receive full documentation with any good dealer and even benefit from market guidance on the gold price and types of gold.
Identifying a reputed gold dealer
Many investors are daunted at the prospect of looking for a trustworthy gold dealer. However, this can be a simple task if a common-sense based approach is followed. As explained earlier, the BNTA can be an excellent starting point. As a regulatory body in the industry, they have a verified list of several gold dealers in the country. The first step is to select a few dealers from that list and vet them yourself, before trading.
Remember, online dealers, are likely to provide you with a larger catalogue of products than the traditional high street gold dealer, who may offer you limited choices. It's also easier to check the market reputation of an online dealer via the Internet. If the business has had a long track record of being in the market, they are likely to have several customers who have posted reviews online. Going through these reviews would give you an idea of the trust factor of each dealer.
Communication is key
Calling the dealer is an excellent idea and any reputed dealer worth its salt will be open to answering any questions that you may have regarding investments. They would also be able to offer you a buyback scheme and documents guaranteeing the quality of the gold they're selling. Of course, if the dealer refuses to buyback what they're offering, clearly something could be wrong. Most reputed dealers would also offer you the option of storing your gold with them in an LBMA approved vault. They would also offer you a secure, insured delivery option in the event you choose to collect the gold at your home. Once you've gone through these steps, you're likely to shortlist a couple of reputed online dealers whom you can start doing business with.
Get in touch with us for advice on identifying a specialist gold dealer
So next time you're looking to buy gold, look no further than a specialist gold dealer. The Physical Gold investment experts can help you identify specialist gold and silver investments. To speak with our investment experts, please call on 020 7060 9992 or get in touch with us online. Our team of experts are always on hand to assist you in making the right investment decision. Start off modestly, perhaps with 1oz or 100g gold bars. It's the best call you'll ever make. Also, why not read our beginners guide to buying gold, here?
Image credits: Matthias Wewering and Brett Hondow