Many investors who believe in precious metals would look for an alternative to gold at some point in time. Usually, this is silver. Silver is far cheaper than gold and offers precious metal investors an easy entry into the market. However, in recent years, the popularity of platinum has risen. Several jewellery brands manufacture platinum pendants and rings. Many people love the mirror-like finish of platinum and its colour. So, does it make sense to invest in Platinum?
What is Platinum?
Platinum is a white metal that can be found naturally on our planet. It is rarer than gold and its value and demand have appreciated over the years. Platinum has certain characteristics that are different from gold. The white metal is heavier and harder than gold. Since it is less malleable than gold, it can be used in a pure form when manufacturing bars, coins, or jewellery. Today, platinum jewellery is a lot more expensive than gold jewellery.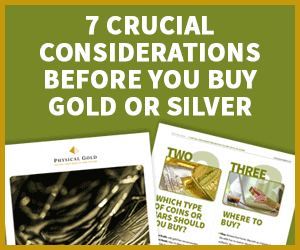 Platinum is also virtually scratch-proof. Gold does not have this property. When gold objects are handled roughly, they get damaged and scratched. Due to their hardness, platinum objects are virtually scratch-resistant, but they may develop small bumps and ridges. This ridging of platinum is natural, and many people believe that it lends an antique look to platinum products.
Investing in Platinum
Traditionally platinum has traded at a higher price than gold, but this dynamic has reversed in recent years. You could argue that platinum represents great value in that respect. However, the platinum investment market is far less developed than gold. This means that there's considerably less choice in products to buy and more importantly, spreads between buying and selling prices are less competitive and therefore wider than with gold investment.
The price of Platinum
The other advantage of investing in gold instead of platinum is usually the price point. Historically, platinum has been more expensive than gold. However, with the rush of investors to buy gold to protect their wealth, gold prices are currently trading at US$1,780 per ounce.
In comparison, the current price of platinum is around US$1,214 per ounce. So, in the current scenario, platinum is more than $500 cheaper than gold. Many investors are therefore investing in platinum to take advantage of these price points. Platinum price charts are showing that the white metal was trading below the $800 mark in April last year. Since then, it reached a peak price of US$1,296 per ounce in February this year. So, the price of platinum is also being driven by investor demand.
---
The Ultimate Insiders Guide to Tax Free Gold Investment. Download the FREE guide here
---
Advantages of gold over platinum
Gold enjoys greater liquidity than platinum and is a lot easier to buy and sell. The gold markets are vibrant and present in every part of the world. It is a more regulated market, allowing investors to buy and sell with greater transparency. Due to the popularity of platinum, the Royal Mint has issued a platinum Britannia coin. However, gold coins offer greater flexibility, divisibility, and liquidity. Classic gold coins like the gold Sovereign have been around for more than two centuries and carry great prestige and rarity value. This cannot be found in platinum investments.
Talk to Physical Gold about your precious metal investments
Physical Gold is one of the most reputed precious metal dealers in the UK. We can offer you the right advice on which precious metal is to invest in. Get in touch with us on (020) 7060 9992 or contact us online by visiting our website.
Image credits: Eric Golub and Pxhere