Gold is likely to remain the preferred investment option for most investors. The yellow metal does not suffer from the volatility associated with other asset classes. Gold has consistently delivered steady returns to investors over the short and long term and protected assets by providing insurance against market downturns.
The rate of returns provided by gold has also beaten inflation and all of these reasons have been instrumental in the preference of gold when building an investment portfolio. Investors need to understand the best places to buy gold safely. Regular gold investments can help beat ups and downs in the market and provides stability to an investor's portfolio. Therefore, many investors look for the best avenues to buy gold in the market.
Making regular investments
The gold market has certain ups and downs like any other commodity market. The gold price can rise or fall by a certain amount, over a period of time. To protect yourself against these price movements, it is best to follow a strategy of making regular gold investments. Investing at different price points at different times averages out these price changes.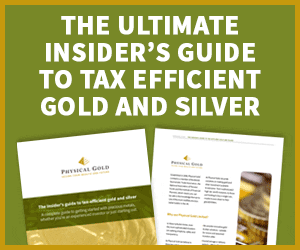 When we look at gold price charts, it becomes abundantly clear that gold has outperformed the market and provided steady returns over decades. Currently, due to the economic crisis caused by the global pandemic, gold prices are high. In August 2020, the price of gold reached its highest ever peak as investors decided to move their money to gold to protect themselves against market volatility caused by the COVID-19 pandemic. The current price of gold is $1,789 per ounce.
Where to buy investment-grade gold?
The best option for any investor who wishes to buy investment-grade gold is to purchase it from a reputed online dealer. Online dealers provide investors with far greater choices when it comes to gold products. High-street retailers, jewellery shops and pawnbrokers do not hold this level of inventory.
Avoid online sites such as eBay and Craig's List. By buying from these sites, you risk paying over the odds and even worse, buying gold that isn't genuine. The best bet is to search for trustworthy online gold dealers in Google. Results will bring several options. Only consider sites that provide transparent up to the minute pricing. Research each dealer for track record and reviews and ensure they will buy back your gold. Then it's down to price.
It is important to research the reputation of the online gold dealer you intend to trade with. Checking their reviews on Google can give you a clearer picture of the experience that other customers may have had with them. Also, check if they have been in business for a long time. Most reputed gold dealers in the market will have a solid reputation and will have been in business for years. Good dealers will also be available to answer any questions you may have regarding your purchases and provide free advice. They should also be able to provide you with a certificate of authenticity for your purchases, as well, as have a buyback scheme. The British Numismatic Trade Association (BNTA) lists all the reputed gold dealers on their website.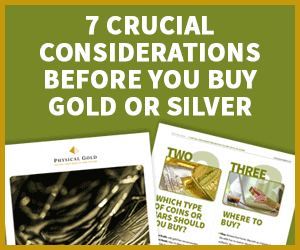 Building a relationship with your gold dealer
To avail of the best customer experience, you must establish a strong relationship with your gold dealer. This can play a key role in the dealer. Understanding your investment objectives and recommending the best products for you to buy. Also, if you are a regular buyer, you are more likely to get better price discounts on bulk purchases.
Get in touch with Physical Gold for all your gold investment needs
Physical Gold has a strong reputation as one of the country's most reliable and dependable online gold dealers. Our team offers free advice to customers and guide them on buying the best gold bars and coins. Please get in touch with us on (020) 7060 9992 or visit our website to send an email to our investment team.
Image Credits: Mick Baker and Wikimedia Commons