Choosing the right gold (or silver) dealer can make all the difference, both when it comes to credibility and reassurance and also when assessing the vital elements that can affect your investment return, such as coin selection and tax-efficiency.
New investors may hesitate to buy gold because they're not sure how to go about it or who to trust. Should you buy gold online or should you buy gold in person?
---
Looking for a great online gold dealer? Read the 7 crucial considerations first
---
Online precious metals dealer
Buying online is the most efficient way to buy physical gold. Online gold brokers and dealers have access to larger suppliers of gold coins and gold bars and can offer safe delivery direct to your door or, if you prefer, secure storage at a reputable vault.
As online brokers avoid the hefty overheads associated with a traditional brick and mortar high street store, their prices are also likely to be more competitive due to the large volumes they handle.
However, when it comes to buying gold, it is of paramount importance to do proper due diligence before transferring your hard-earned money from your bank account. It is important to remember that even one bad transaction can cost you a lot of money as gold is an expensive purchase. It's easier for rogue dealers to hide behind the anonymity of the internet, so it's really up to you to do the proper background checks before entering into a transaction.
Online reputation checking
Nowadays it's easy to check the reputation of a company online.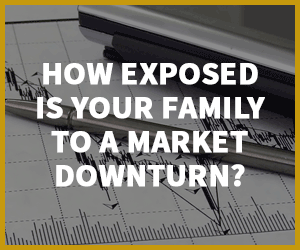 There are many ways to do this. Firstly, you can look up a company on the companies house website and check how long they have been in business. For the 'princely' sum of £1, you can download information about the company, find out who the directors are and whether the company has been subject to any county court judgement (CCJ) or disciplinary action by the regulators. You can also check whether any of the directors of the company are on the list of disqualified directors. You can also check the credit report of the company, ensuring that its financial situation is stable and it's safe to do business with. Lastly, look for customer reviews online, including social media sites to dig up any dirt there may be about the dealer. Don't forget the power of word of mouth and if you know anyone who's done business with a particular dealer, ask them about their experience.
Is this relevant to you?
A reputable dealer will also be able to help both experienced investors, looking for diversification, as well as those looking to own gold for the first time. There are many different types of gold and silver products, and you should decide which option is best to suit your financial objectives and appetite for risk. Your chosen dealer should be able to offer options such as Tax-free gold, pension gold and monthly savings. And when the time comes to sell your gold, they should guarantee to buy it back from you, which provides you with reassurance on the liquidity of your investment.

Watch "How to buy gold", an instructional YouTube video from Physical Gold Ltd.
Taking Delivery
Most reputed online dealers will ship your purchase to your door with real-time online tracking. They should also provide insured shipping of your bullion. There are other options for taking delivery as well. You can opt for secure delivery to a reputed vault of your choice, where your bullion can be safely stored. Some online dealers will have a physical office or premises where you can personally take delivery of your gold by arrangement, with proper proof of identity. No matter what your chosen mode of delivery, your broker should furnish you with complete information about how you can receive delivery of your investment. They should also give you storage advice, where applicable.
A good place to start, when choosing a reputable, online gold dealer, is the British Numismatic Trade Association (BNTA), as they register all the trustworthy gold dealers in the UK. We're also members of the British Numismatic Society, established since 1903 and it's own set of strict by-laws.
As you can see, transparency is a key element in choosing a dealer and ensuring you have a hassle free transaction. When in doubt, it is important to clarify every point before pulling out your debit or credit card and making payment. A reliable and trustworthy broker will always provide you with the information you need and act in your interest to ascertain the safety of your gold investment.
Work with Physical Gold – a Reputable online gold dealer
If you're interested in buying gold or silver and would like more information, visit www.physicalgold.com. Our contact details can be viewed at https://www.physicalgold.com/contact, you can call us on 020 7060 9992.
Image Credit: Geralt