Silver has occupied a special place in our history throughout the centuries. Since the 14th century, all the way up to the 1800s, Mexico and Peru used to be the largest producers of silver on the planet, mining around 85% of all the silver in the world. As silver gained popularity, in 1794 the United States started minting silver dollars.
Silver Investment
Silver bullion today is a highly desirable form of investment, with market analysts becoming increasingly bullish on silver prices. Investors in the UK are worried about uncertainty in the global capital markets and the falling US dollar. In order to hedge their risk and diversify their investment portfolios, investors are turning to precious metals like silver. So, where can they buy silver in the UK? There are several dealers of precious metals in the UK, with London being one of the main hubs of trading activity.
---
If you're looking to buy silver, then make sure you read the 7 step cheat sheet first. Download FREE
---
Large financial institutions are able to invest in silver direct from the leading mints across the world. For example, the United States Mint will only sell precious metals to registered financial institutions and registered numismatic dealers. But, if you're an individual investor in the UK, you'll need to do your homework in order to identify reliable silver bullion dealers before you fork out your hard earned cash and purchase.
Identifying reliable silver dealers in the UK
Reliability and safety are key factors to consider when buying silver from a UK trader. Obviously, you don't want to be scammed or compromise the security of your bank details when conducting a transaction. There are other important factors to consider, like ascertaining the authenticity of your purchase and of course, transportation, delivery and storage.

Stay away from online marketplaces like eBay, when buying precious metals like silver or gold. Checking the purity and quality of your silver could be a huge problem, and you could easily become a victim of fraud. Another issue to consider is that the price you pay for your silver is likely to be a lot more, thanks to hidden costs like PayPal fees, delivery and insurance charges.
A reliable and trusted source of buying silver in the UK is, of course, the Royal Mint. The Royal Mint is a reputed producer of silver coins historically, for coins such as the Britannia and the Sovereign, and you can rest assured about the quality and purity. The mint provides free delivery of your coins and silver bars on purchases above £45. An important point to note, however, is that the mint does not buy back your silver, so if you plan to resell, you'll need to go to a reputed dealer.
Who can I trust?
In order to identify reliable silver dealers in the UK, you can always use the BNTA register. The British Numismatic Trade Association (BNTA) ensures that all dealers registered with them adhere to a code of ethics and need to abide by certain industry rules and regulations set by the association. Remember, all good dealers will provide you with certification, paperwork and will always be willing to speak to you over the phone to answer all your queries and provide guidance on your purchase.

Should I invest in gold or silver? – This question is answered in our YouTube video.
Buying silver from Physical Gold
Physical Gold has always been a reliable and trusted dealer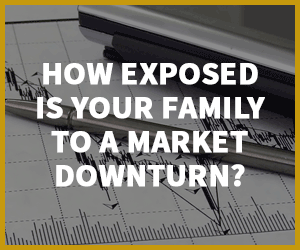 of precious metals in the UK. Buying your silver online from www.physicalgold.com is very simple, with discounts applied for bulk purchases. All you need to do is create an online account and select the silver you wish to buy.
Bars and coins cannot be bought together so you will need to complete separate transactions for each category. There is 3D authentication system in place to ensure that your financial information is not at risk when you complete your transaction.
When you buy silver from the site, every product is guaranteed to be 100% genuine. We always provide certification and relevant papers to each and every customer. Moreover, we ensure that coins are sent to your registered address by an insured courier, while bars (such as our silver 1KG bars) are sent to our secure offshore storage to maintain their tax-free status.
A quick check on the company's reputation online would surely assure you that we are a highly reputed and reliable dealer of silver and other precious metals. So, instead of taking a chance with high street retailers, you are advised to consider buying your silver from Physical Gold for a hassle-free, smooth transaction. If you are a regular investor, we also have structured monthly plans that help you invest regularly in silver and build up a robust portfolio that will stand the test of time and deliver great returns on your investment in the years to come.
Call us to discuss buying silver in the UK
Our investment advisors are always ready to help customers out, and they provide advice on how to invest your money by picking great deals. Call us on 020 7060 9992 or contact us online to speak to a member of our investment team. We would love to hear from you and would welcome the opportunity to serve you and guide you on making the right silver investments over the years to come.
Image credits: E Guide Travel and Money Metals