Silver investment benefits
Silver has been witnessing healthy interest from investors over the past few years. Many investors who want to enter the precious metals market opt for silver investing, primarily due to the difference in the price between gold and silver. Indeed, the silver-gold ratio has provided investors with a great reason to buy the white metal. Historically, gold has always been more expensive than silver and not long ago, the attractiveness of silver was based on the fact that it was 85 times cheaper than gold.
Silver has the potential for capital appreciation due to rising demand and naturally limited supply as a precious metal. Silver investment is cheap relative to buying gold and has no counterparty risk when bought in coin and bar form. It can rise in value as a safe haven during volatile stock markets, but also benefit from increased industrial demand for silver during technological booms.
As the COVID 19 pandemic draws on, volatility has increased in both the prices of silver, as well as the gold-silver ratio. In March 2020, the ratio jumped to a high of 125:1. Currently, it has come down to 87:1. The price of gold itself continues to rise and has reached levels of $ 1771 per ounce. As geopolitical turmoil has adversely impacted the global economy, investors have rushed to protect their assets by turning to gold, which is always viewed as a safe haven. Interestingly, the current price of gold is slowly inching upwards towards the all-time high mark, which was $ 1917 per ounce.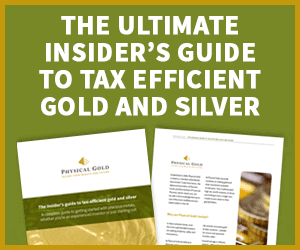 Silver performance over the years
Of course, silver investing isn't simply dependent on the gold-silver ratio. If we look back over the last 10 years, we can see that silver investors were rewarded with good returns for many of those years. Silver has also acted as a safe haven, much like gold. The spot price of silver reached $48 an ounce back in 2011, during the height of the last global financial crisis. If we compare gold and silver prices over the long-term, we can see that silver has always tracked gold, which is a significant reason for investors to invest in silver.
Tax considerations
Purchasing silver coins that have a face value in the UK can deliver tax relief to investors. Silver coins which are legal tender in the UK are Capital Gains Tax (CGT) exempt. There are certain silver bars that can also be purchased without paying VAT. In fact, one such bar is available from Physical Gold.
The rising demand for silver
The price of silver is expected to rise significantly due to the increase in its demand. Silver is an essential component that is required for applications in many industries. The market for products like solar panels, electronics and electric cars is on the rise. Due to this, there has been a surge in the demand for silver over the past few years. However, the production of silver has also fallen during this period. Therefore, according to metal experts and analysts, this dramatic shift in the supply-demand curve for the white metal will ultimately result in sky-high prices. Investors who are currently buying silver can expect to make a windfall gain in a few years.
Reach out to us before you put your money in silver
The investment team at Physical Gold consists of highly qualified silver experts. Call us now on (020) 7060 9992 and we can offer you free advice on how and when to buy silver. You can also reach out to the team via our website, and discuss your silver requirements. We can help you make the right decisions to build a strong silver portfolio
Image credit: Tookapic and Wikimedia Commons