As with all other commodities, buying gold in bulk can have significant price advantages when compared to smaller retail purchases that most investors make. How does this work? After all, gold bullion is traded internationally on spot prices set by the COMEX exchange in New York.
Advantages of buying gold in bulk
It's true that whether you buy large or small quantities of gold, you still need to buy it at the current spot price. However, there are significant advantages to buying anything in bulk. This is a principle known as economies of scale. Bulk or wholesale buying always favours retailers, as they are able to gain certain price advantages based on the entire deal and then offer discounts to retail customers when selling off their stock.
---
Download the FREE Cheat Sheet to buying gold now
---
Here's the deal….
Cost savings when buying in bulk
In the same way, buying coins and bars in bulk allows the buyer to benefit from significant savings on factors such as admin fees, shipping, insurance, packaging, etc. These are costs that any buyer incurs even if they are buying smaller quantities, however, when these costs are spread over larger volumes, they are much lower per ounce of gold. The cost of insurance greatly reduces per ounce, while a bulk purchase may well attract free shipping. This creates price advantages and the buyer can enjoy greater savings on every shipment.
Buying gold in bulk
Gold bars are manufactured in the global mints and gold coins are struck there too. So, this can be the first port of call when buying gold in bulk. The Perth Mint or the US Mint would sell gold in bulk, provided the buyer meets certain criteria.
For example, the United States Mint insists that a wholesale customer must be a licensed trader of numismatic coins, precious metals or a registered financial institution. Even if the buyer meets these conditions, the mint would first check the financials of the company, including its standing in the market.  Therefore, most individual buyers would not qualify and transactions would be restricted to trade only.
The Perth Mint is, infact, looking for global distributors for their bullion products, but similar conditions apply. The purchasing entity/company needs to show 'a significant track record of success' in the precious metals, numismatics or gold bullion investment industry. Another option could be gold retailers who are operating an online store and may be interested in a large volume transaction.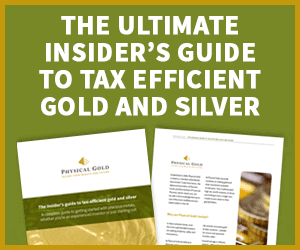 At Physical Gold, our online store offers certain products in bulk and even offer bulk discounts on them. For example, our Metalor 100g VAT free gold bars with a fineness of 999.9 is available for bulk purchases. At the current gold prices, one bar would cost you £5,100, but if you buy in excess of a hundred, the price drops to £5,072. That's a saving of £28 per bar. So if you were to buy, let's say, 150 bars, you would save £4,200. You may also like to view our 1oz and 1KG gold bars too.
Similarly, you can order bullion gold coins like Sovereigns or Britannias in quantities of above 500 and avail of discounts.

If you are buying gold in bulk, find out "How much is a gold bar worth?" in our YouTube video.
The website even has a feature by which you can set an alert to buy at a certain price. Once the price falls to that level, an automatic notification will be generated and you can complete your purchase.
Homework and due diligence
Gold prices change all the time and as a serious buyer of gold, especially if you are interested in buying in bulk, it's important to be aware of the current prices. Once you have done your homework and identified the right wholesale bullion dealers you want to trade with, you should call them and discuss the spot price and talk about the best deal they can give you on different volumes.
All retailers and wholesalers worth their salt will always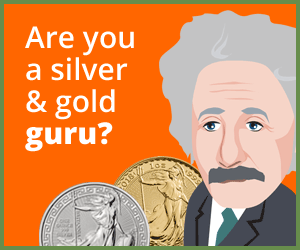 have a bullion expert you can speak with. If the company doesn't have a number you can call and only wants you to get in touch online, there' s something fishy and you should steer clear of such dealers. It's equally important to research the subject of buying gold at your own end and finding out the dos and don'ts. Another great way to check if your dealer is legit is to look up their reviews and ratings online. If customers have been scammed earlier, they're sure to report it on review sites and social media. If the dealer's online reputation is mud, steer clear.
Call our bullion experts to find out more about buying in bulk
Our team of bullion experts are always happy to help and we're just a phone call away. Call us on 020 7060 9992 and speak with our experts. You can also drop us an email and we'll call you right back. With the right advice, you can make an informed decision about buying gold or buying silver in bulk or ETF and hopefully, your investments will bear fruit in the years to come.
Image credits: Pixabay and Michael Steinberg