Investors have always turned to gold and silver when it comes to precious metal investments, particularly in times of geo-political tension. Of course, gold has historically been the go-to asset class for precious metal investors. However, silver has become incredibly popular in recent years, in anticipation of expected price rises. But, what are the considerations that one needs to take when buying gold or silver?
Setting investment objectives
Depending on your objectives and investment amount, you're usually best buying physical gold and silver coins as opposed to bars. These can be bought online from specialist precious metals dealers. Check out www.bnta.net for reliable brokers. Buying more coins at once will provide quantity discounts while maintaining divisibility. Infact, divisibility is one of the most important considerations when making investments in precious metals. Gold and silver bars can be great value for money, simply due to lower manufacturing costs.
---
Click here to download the FREE 7 step Buying Guide cheatsheet.
---
However, when selling, a large bar can prove detrimental to your investment objectives. A bar can be sold only once, at a single price point. However, coins offer the possibility of spreading your investments. So, it is important to think ahead when actually making your investments.
Identifying a reliable broker
As stated earlier, the best way to purchase gold and silver is to go through a reliable broker. An online broker would be able to give you a wider variety of choices when it comes to both bars and coins. Of course, the first step is to check whether the broker is registered with a regulatory body like the BNTA. However, there are a few more things to consider before doing business with the broker. Ideally, you should be able to get a guaranteed buyback scheme from most reliable brokers. They should also be open to discussing your investment plans and offering free advice.
Discussing your investment objectives
Once the broker has been identified, make it a point to build your investment plan, using advice from the broker. If you are keen on purchasing particular gold coins and silver coins, you should let your broker know. That way, you would have a better chance of getting to know in advance when purchasing opportunities appear in the market. Ensure that your broker adds you on their mailing list. Doing this is an essential step to becoming a smart buyer as you would benefit from advanced notification of any good investment opportunities.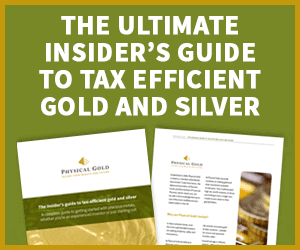 Stick to your key considerations when buying
It is important to remain guided at all times by the key fundamentals of building a portfolio, such as balance, liquidity and divisibility. Tax efficiency may also be an important consideration for you. UK coins are free from Capital Gains Tax. This is because they are legal tender in the UK. When buying coins, always ensure that you buy gold and silver coins with low premiums. Most dealers will offer you good discounts when you buy in bulk. Never buy obscure coins as they are hard to sell off later on. The Britannia and the Sovereign are possibly two of your best options when it comes to buying coins. If you are interested in coins with numismatic value, you can combine collectability with profits.
Call Physical Gold to find out about the best options in buying gold and silver
Physical Gold is one of the most reputed online precious metal brokers in the UK. It would be beneficial for you to call our advisory team on (020) 7060 9992, before purchasing gold and silver. We can also be contacted online via our website. Call us today.
Image credit: feiern1