Buying gold online
One of the biggest disruptions that have changed our world in the last decade has been the mercurial growth of online trading. The precious metals industry has not been left behind. The industry lost no time in embracing new technologies to create a robust online marketplace where gold and silver could be traded.
There are several inherent advantages of buying gold online, however, safety and security remain a key concern for investors. Reputed dealers like Physical Gold, have taken steps to make the online buying process simple, comprehensive and safe. In this article, we will explore how investors can easily purchase gold products online and build a portfolio.
Firstly, find a trustworthy gold dealer. They should have been around for a long time, have a large number of customer reviews and offer good customer service. Next, you can simply set up an online account with that gold company and add gold coins or bars to your basket. Payment options are varied and usually include an array of cards up to £5,000 in value and bank transfer for larger sums. PayPal and American Express are rarely offered due to tight margins in the industry. Good gold dealers may be able to offer advice as to which gold to buy to meet your objectives.
Finding a reputed gold dealer
A reputed gold retailer will have a proven track record of transactions and reliable customer service. When researching a gold dealer on the internet, look for customer feedback and trust ratings. If you cannot find this information about a certain company, it's perhaps best not to deal with them. Almost all reputed gold dealers will be registered with a regulatory body in the industry, like the BNTA. Visiting their website and going through the list of dealers registered with them can be an easy way to identify the best dealers to buy from. This is often the first step and doing your research diligently can ensure the safety of your transactions with minimal chances of getting ripped off.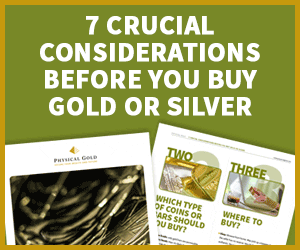 Checking the variety of products
Many online dealers will be able to offer you a far greater variety of gold products, than your local high-street gold dealer. Online gold dealerships have thousands of products that you can browse and select from the safety and comfort of your living room. This gives you greater flexibility to find the right products that match your investment objectives. Of course, there are safety considerations when buying gold on the high street. When you buy your gold from a high-street store and leave, your safety could be compromised. These are some of the many important considerations why you should opt to buy your gold online.
Opening an online account
Once you identify a dealer of choice and you have spent enough time going through their website and selecting the products you want, it is time to open an online account. Most reputed dealers will allow you to register for free. Simply add the gold items you want to purchase into the online cart. After you select your products, you can pay for your purchases using a debit or credit card. It's that simple.
Making online payments
Cards may be used for purchases up to £5,000. If you wish to make purchases over and above this amount, you can do so using bank transfers. Larger purchases will require proof of identification as well. Most reputed dealers use secure payment gateways, so your bank details would not be compromised. At this point, you should also select the method of delivery. Always opt for insured delivery if you intend to collect your gold at your residence. You should also make prior arrangements for safe storage of your gold in your home. Most well-known dealers would also offer you the option of storing your gold in a secure storage facility, arranged by them.
Visit the Physical Gold website for your online purchases
Physical Gold has a very comprehensive online store that uses a 3-D secure system to make payments. Several investors have used our website to buy gold. Go on to our website and register for a free account. By following five simple steps, you can easily make online purchases. If you want to find out more about buying gold online, give us a call on (020) 7060 9992 or drop us an email.
Image credits: Public Domain Pictures and Wikimedia Commons