In the summer of 2020 traditional avenues of investments have been depleted with the unfolding of yet another economic crisis, on the back of the COVID 19 pandemic. The demand for gold is soaring and already, the spot price of gold has touched $1800 per ounce.
In the immediate post-pandemic world, things are likely to remain the same. Time after time, investors have always turned to gold during times of global economic crisis. If we revisit the historical gold charts for 2011, we can see that the peak of the last worldwide economic crisis brought about the highest price of gold in August 2011, when the spot price went above $1900 per ounce. We are slowly getting there. Like many other investors, if you are considering gold investments, it is important to understand where to purchase your gold.
---
Download the Insider's Guide to buying tax free gold here 
---
If you're looking to buy gold coins and bars, the best places to buy are from specialist gold merchants. A list of approved gold dealers can be found on the British Numismatic Trade Association website. They will be trustworthy to charge fair prices and ensure all products are authentic and of high quality. If you'd prefer to buy in person, then certain area specialises in selling gold. In London, Hatton Garden features many stores in the same street, so prices can be easily compared. In the Midlands, the Jewellery Quarter also possesses several options. Just be aware that choice may be limited when compared to specialist online gold brokers.
Buying gold without counterparty risks
Physical gold investments are safer since you possess the tangible assets you purchase. There are other forms of gold investments like gold company stocks or gold ETFs. These carry counterparty risks, which implies that the non-performance or the bankruptcy of the company that issued you the paper investment certificate can result in your investments being eroded. Physical gold investments mean buying gold bars and coins.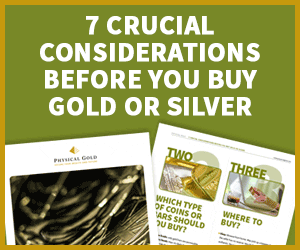 Buying gold from eBay
Large online retailers like eBay are great at giving you amazing deals on books, music, electronics, and many other product categories. However, buying precious metals from eBay can prove to be extremely risky. Most of the auctions on these online sites are re-sales and being able to ascertain the authenticity of the gold you're buying can be difficult. Verification of the quality of gold requires sophisticated testing equipment. In the absence of these, you could be exposing yourself to fraud. In addition to these concerns, PayPal fees are high on sites like eBay and once these costs have been built into the buying price, it's not a great deal any more.
The best places to buy gold in the UK
The answer is simple. To acquire high-quality gold bullion, which has been verified and comes with an authenticity certificate at the best prices, you need to find a reputed UK gold dealer. The British Numismatic Trade Association (BNTA) maintains a registered of trusted gold dealers in the UK. An additional advantage of identifying a UK dealership from this source is adherence to an industry code of conduct. If there is any dispute regarding the quality of the dealer's goods and services, a complaint process is available to you.
How can you identify a reputed gold dealer?
Once you have collated your list of contacts from the BNTA, check the reputation of dealerships over the internet. A reputed business should have a proven track record going back some years and you can view customer ratings about their trustworthiness, quality of products and services. After you have prepared a shortlist, it's a good idea to pick up the phone and call the dealerships. Good dealers will always be ready to answer any questions you may have and will offer certificates of authenticity and a buyback scheme for the gold they're selling. Many of them can also arrange secure storage for your gold and offer you insured delivery for your products. Once you've checked out all these points, you would have if you reputed online dealers. These are the best places for you to buy your gold in the UK.
We can help you identify a reputed gold dealer
If you need to buy gold, and you're looking for a specialist gold dealer, give us a call. The team of investment experts at Physical Gold can help you identify a reliable gold dealer. Call us on (020) 7060 9992, or contact the team online through our website.
Image credit: Wikimedia Commons and Pkist