Where to buy gold bullion
Everyone wants to possess their own piece of gold bullion. Certainly, physical gold beats paper gold in anyone's mind. However, unless you're an expert, it's not always obvious where to buy gold bullion. You want to feel comfortable that the gold is genuine, in good condition and at a great price. So, if you're looking to buy gold bullion in London there are several options. Investors can buy gold London-wide, here we provide some insights as to the best places to shop.
West End jewellery shops
You can't beat the feeling of browsing and unearthing hidden treasures. London is fortunate to possess many obscure boutiques and jewellery shops selling all sorts of collectables. There is every chance that you may unearth the odd modest-sized pieces of gold bullion.

Also, watch our YouTube video – "How much is a gold bar worth?"
However, you are far more likely to find collectable and historical gold coins in these places. The problem is that you may well end up paying far more than the bullion price as the gold is deemed to hold a degree of numismatic value. After all, do you know the value of a Victorian gold Sovereign? – See our guide to buying gold Sovereigns here and also view our main gold sovereigns page here
---
Before you buy gold bullion, make sure you read our FREE Ultimate Insider's Guide to Gold Investment
---
Hatton Garden
One of the most famous jewellery quarters in Europe is the area known as Hatton Garden, not far from Farringdon tube station, it is a must-go place to visit when you buy gold in London. This is one long road of continuous jewellers, meaning that they have to be relatively competitive to gain your business. Their focus will be more on selling jewellery so any second-hand bullion bars they receive may well be melted down before you get the chance to buy them.
Ask what they have as it's unlikely that such small gold bullion bars will be on display. There is also a chance that you may be able to unearth the odd gold bullion coin at reasonable prices, but they may be in poor condition. Undoubtedly though, Hatton Garden has to be one of the best places where to buy gold in London.
Buy Gold London – Other Areas to Consider
Within the Central London area, many retail outlets deal in gold jewellery and bullion. However, do bear in mind that much of this is likely to be jewellery and coins. There is one shop now though, where you can buy gold bars.
There are several shops around Old Bond Street, New Bond Street, Piccadilly Circus Station and Oxford Street. Oxford Street caters to the international tourists who flock to London each year and has nearly 20 shops on it. These range from mid-priced to extremely pricey. For example, the Selfridges building itself boasts of big names like Cartier, Van Cleef and Tiffany. That's the high end.
Another area worthy of mention is Sloane Street near Knightsbridge, where several gold dealers London premises are. This is a stone's throw from Harrods, which is right next to the Knightsbridge tube station subway. Of course, Harrods is expensive, but there are many concession stores within the premises of Harrods. The concession model involves a brand using a designated space within a large departmental store, where deals are offered to customers. By association with Harrods, these gold retailers boost their brand image significantly.  One such example is the Graff Diamonds Concession.
and in the city…
Another area worth scouting is the area around the Bank of England. This is a well-spread area with Threadneedle Street and the Cornhill Road on one side and Princes Street and Queen Victoria Street on the other side. Near the Bank subway station, opposite the Bank of England lies the Royal Exchange – a shopping mall with several gold dealers in it. There are other large bullion dealers in the area as well on the Cornhill Road, as you go towards the Aldgate train station.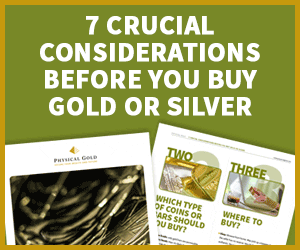 Gold dealers
There are many specialist gold dealers located in and around London. These guys should be able to offer you a variety of bullion options, from bullion gold coins or gold bars in a variety of sizes. Always buy from members of the British Numismatic Trade Association (BNTA) or British Numismatic Society as you'll be able to trust the authenticity of their gold.  However, before you decide to hunt down your nearest gold dealer and turn up with cash to buy your gold bullion, there are security issues to consider.
Criminals target people emerging from such premises as they know there's a good chance that you'll be holding some gold. As well as the threat of being mugged, it's unlikely your gold will be insured – leaving you nursing a possible financial loss. Most gold dealers will not accept passing trade for this very reason and tend to despatch from alternative, discrete premises. You would also need to bring identification if you wished to purchase and walk away with more than £5k of gold. However, many of these suppliers will safely and securely post the gold bullion direct to your door or offer an insured storage option, this is particularly the case for bulk purposes.
When choosing where to buy gold bullion, choosing gold dealers assures you of authenticity, purity, price and security.
Our London address:
Physical Gold Limited, Tower 42, 5th Floor, 25 Old Broad Street, London, EC2N 1HN, UK – This is for postal contact only as we do not have appointments here. Contact information is provided below.

Call our investment advisors to find out more about reliable dealers in London
We hope you have enjoyed our guide to where to buy gold in London. Our team of experts can be reached if you need to find out more about the safest and most reliable way to buy gold as well as silver and take delivery physically. Physical Gold experts have been in the gold business selling products such as gold Britannia coins for years and can advise and guide you to avoid common pitfalls. Call us today on 020 7060 9992 or get in touch via our website. We're always happy to help.
Image Credit: tao_zhyn