The joy of owning a physical gold bar is fantastic. Investing in a gold bar can create great value for your investment portfolio while adding liquidity to it.
Why are gold bars more cost-effective than coins?
Many investors prefer to invest in a bar since they are a bit cheaper. You may be wondering why gold bars are cheaper than gold coins (such as Sovereigns and Britannias). Well, the spot price of gold would be the same whether you buy a coin or a bar. However, the premium charged over and above the spot price is lower. The manufacturing cost involved in producing a gold bar is cheaper than making a coin. This is primarily because a gold bar is a rectangular block, and does not have an intricate design element.
The importance of purity
Of course, the first point to check when buying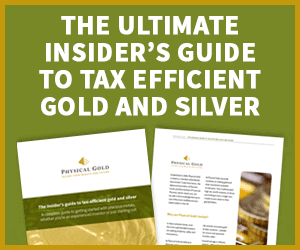 a gold bar is its purity. Most bars have a purity of 99.9% and this information is engraved in the refiner stamp on the face of the bar. It's also important to check the serial number. Another useful tip is to buy pre-loved bars. These are available from dealers at a reasonable discount. Buying one of these gets you the same quantity and purity of gold, but you reduce your purchase price.
Buy a variety of bars – sizes and dimensions
When buying gold bars, it's better to purchase a variety of bars of different dimensions. The attribute of variety is very important in building a robust portfolio. It enhances the divisibility of your holdings. If you're selling a 1 kg bar, you'll get one chance to sell it and your gold is gone. On the other hand, owning a variety of bars gives you the flexibility and advantage of selling at different price points. Smaller bars (such as 100g and 1oz)  may be slightly more expensive, but your dealer is sure to give you discounts if you buy a large number of them. You may not be planning to liquidate your entire gold holding. In that case, you may only need to sell a couple to meet your short-term financial objectives.
Where is the best place to buy gold bars?
It's important to do your research when selecting a reputed dealer. It's best to buy gold bars from a specialist bullion dealer. Avoid buying privately as authenticity could be a problem. Buying gold bars from a dealer can either be carried out online or over the phone. For transactions over £10k, identification will be required. When buying smaller gold bars, credit and debit cards are generally accepted, while online banking can be used for larger purchases. Most gold brokers will deliver your gold bar to your home address and insure the transit.
Check if the dealer has a buyback policy on gold bars. If they don't want to buy back what they're selling you, something is wrong. Every reputed dealer will be registered with an authorised regulatory body like the BNTA. Checking customer feedback on the internet is also an important part of ascertaining whether the dealer has a good track record. Once you've got all these bases covered, you're good to go ahead and purchase the right gold bars to strengthen your portfolio.
The importance of tax efficiency
Tax efficiency is an important consideration when investing in any gold. We all know that bullion coins are legal tender in the UK. As a result, they are Capital Gains Tax (CGT) exempt. Likewise, they are also VAT exempt, as they are considered to be investment-grade gold. But, do the same rules apply to gold bars? Of course, they are VAT exempt too. But, CGT would be chargeable on any profits accumulated above the £ 12,000 mark.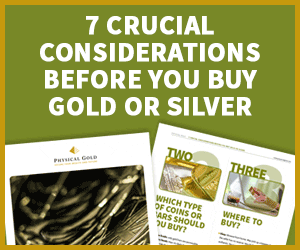 Physical Gold – how to contact us
We are easy to contact, so why delay contact Physical Gold Limited through your preferred method. Contact us via our Contact Form, by calling 020 7060 9992 or by leaving an instant message. We look forward to working with you.
Image credit: Wikimedia Commons