Gold has fascinated humans throughout history and the yellow metal has always been preferred by institutions, investors and governments as a great repository of value. Today, gold is bought and sold in a regulated marketplace, and the spot price of gold has been standardised and can rise or fall depending on economic and political factors.
At the practical level, gold has certain special properties like malleability, conductivity and ductility that make it invaluable for use in industry, especially the manufacture of electronics. However, at the economic level, gold delivers steady returns for investors over both the short term and the long term. Gold is also seen as a 'safe haven' for investors and individuals and institutions who moved their money to gold, did so during periods of economic uncertainty. Gold is a scarce metal that is mined out of the ground.
History of gold mining
It is uncertain exactly when human beings started mining gold, but archaeological evidence tells us that it could possibly have been around 4,200 to 4,700 BC. Historians agree that the world's oldest known gold mine has been found on an archaeological site in southern Georgia. It is now thought that gold mining was popular at the time of the Roman Empire.
The Romans frequently used methods such as hushing and ground sluicing to extract gold from mines that contained loose alluvial deposits. These hydraulic mining methods were later used across Europe. Many Roman gold mines have been unearthed today and one has even been found in the UK, in West Wales. Gold was mined in different regions, which formed parts of the Roman Empire. These were spread across the Balkans, Armenia, Egypt and Nubia.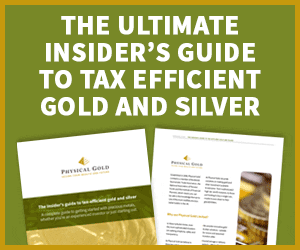 At the same time, gold was also being mined in other parts of the world. The Kolar gold fields in Karnataka, India has been active since the second century A.D. Later, during the 19th century, there were many gold rushes in different parts of the world. Some of the most famous ones that we would have heard of are the California Gold Rush of 1849 and the Klondike Gold Rush. Statisticians estimate that all the gold that has been mined throughout human civilisation could be close to 6,109 million ounces.
Different types of gold mining
Today, due to the advent of technology, mining, metals have become more sophisticated. Gold mining is a large commercial operation undertaken by mining companies who fund their operations through the sale of gold as well, as money raised from the stock markets. Investors often invest in gold mining companies, as a form of paper gold investment. Let us take a quick look at the four main types of gold mining methods.
There are four main types of gold mining, varying according to the country of production and their method of extraction – placer mining, hard rock mining, by-product mining and processing of gold ore. Gold which has accumulated as a placer deposit (naturally separated from rock through gravity) is extracted through placer mining which uses water as the loose material is unsuitable for tunnelling. This is the type recognised by many as typical gold prospecting, where manual panning can be used, although not commercially.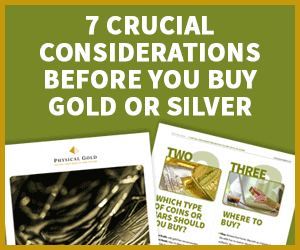 The most recognised gold mining is hard rock retrieval which uses tunnels underground and machinery in open pits to extract gold. The larger scale enables far greater quantities to be mined.
Of course, mining for other minerals can sometimes provide the added bonus of accumulating gold in small quantities. Typically, mining for copper and gravel can end up discovering deposits of gold as a by-product. Due to the scale of the operations, some mines subsequently find large quantities of gold this way.
Gold ore describes rock and earth with fine traces of gold which are extracted through the addition of chemicals.  The use of chemicals (namely cyanide), is expensive for the small yield of gold achieved, so this method is shrinking in popularity.
Dredging
One of the old mining methods which have now been replaced is dredging. This operation is carried out through the use of suction dredges. There are small floating machines on the water operated by the miners, which consists of a sluice box attached to a suction hose that pulls out the gold.
Ask Physical Gold about all your queries related to gold
Physical Gold is one of the most reputed gold dealers in the UK and the members of our team are always available to answer your queries regarding precious metals. Please call us today on (020) 7060 9992 or get in touch with us online via our website.
Image Credits: Glen Bowman and Wikimedia Commons