Physical gold is a much sought-after asset class that is coveted by investors all over the world. But how do you buy and sell gold if you're a complete newbie to the gold business? If you're going to build a gold portfolio, you're going to need a substantial sum of money to make it happen. So, how do you avoid the common pitfalls that scores of investors fall for? Well, a great start is to discover all the gold trade terminology that is in vogue, so you don't get caught on the wrong foot.
---
Our 7 step Cheat Sheet highlights all the important considerations before buying Gold. Download FREE
---
Carats (karats)
The purity of gold is measured in karats. It is a measure of the fineness,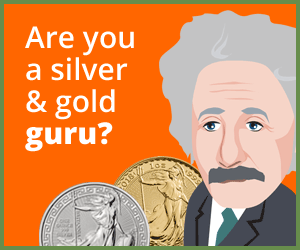 or purity of gold for 24 parts, which is considered to be 100%. The standard has been long adopted by the US federal law. 24 karat gold is very difficult to obtain and the label is allowed only for 99.95% purity of gold. Normally 22 karat signifies a purity of 91.66% – 95.83%. Gold jewellery is normally made out of 14k gold which indicates a purity of 58.33%, or 18k (75%).
Troy ounce
The spot prices of gold, as determined by the New York based COMEX exchange sets the price of gold in USD per troy ounce. This simple measure indicates the weight of gold and has nothing to do with the purity.
Authenticity hallmark
Gold jewellery follows an international standard, referred to as 'hallmark'. These are numbers which indicate a measure of purity. For example, the number 22K916 indicates that the item contains 22k gold with a purity of 91.6%. Similarly, 14K585 means 14k gold with 58.5% purity. In the UK, hallmarking is conducted by the Assay Office, while South East Asia follows the BIS hallmark system.
Gold units of measure
The weight of gold is not measured in troy ounces across the world. Different geographical regions have different ways of measuring gold. While the troy ounce is the accepted unit of measure for gold in the West, parts of South East Asia, including India – the second largest consumer of gold in the world, measure gold differently. Grams or Tolas are the preferred unit of measure in South East Asia. When compared, 1 Tola equals 11.33 grams, while 1 troy ounce = 31.1 grams.
Gold Colour
When we think of gold, a deep yellow colour comes to mind. However, this is far from the truth, as gold is available in different colours. Apart from the traditional yellow coloured gold, the precious metal is available in white, which can be manufactured using 2 different routes. The first one is an alloy of gold and nickel, which creates a white appearance. However, gold is often used in conjunction with Rhodium, to achieve a polished white exterior and also create a hard surface which is extremely durable. Rose or pink gold, on the other hand, is an alloy of gold and copper, while green gold is made out of gold and silver. Yet another relatively rare colour of gold is purple.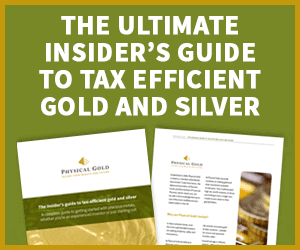 Numismatics
The term refers to the collection of coins. The value of collectable coins (e.g. Gold Sovereigns) differs greatly from the price pertaining to its weight in gold. Demand from collectors and the rarity of the coin determines its value. The authenticity and value of collectible coins are certified by the Numismatics Guaranty Corporation or the Professional Coin Grading Service (PCGS).
Call our team of experts to know more about investing in gold
Investing in gold can be a daunting experience is you're just starting out. However, you can benefit from speaking our team of experts who can guide you on the best way to invest in gold, particularly bulk purchases. Please call us on 020 7060 9992 or get in touch with us online. We are always willing to help.
Image credits: Michael Steinberg and Gopal Vijayaraghavan