Many gold and silver coins are considered legal tender in the UK. When a coin becomes legal tender, it implies that you can purchase goods and pay for the same, using the coin. Therefore, it is mandatory for any business within the economy to accept this coin as currency. However, this isn't exactly true with coins such as the Gold Sovereign. Read on to find out more.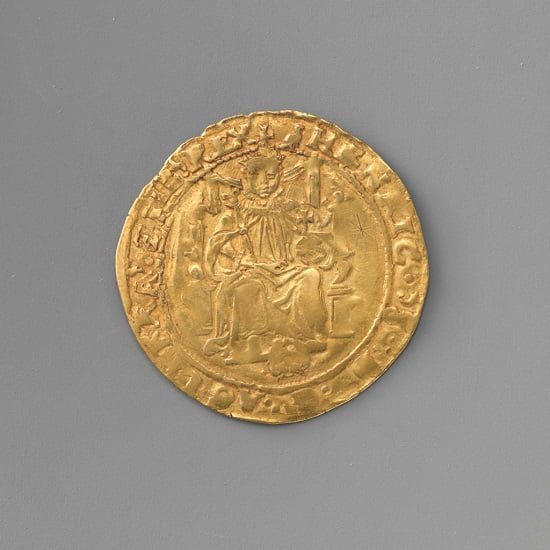 The Gold Sovereign
The Sovereign has a long history that makes it one of the most iconic coins in British coinage. During the reign of King Henry VII, an English coin called the Sovereign was brought into circulation in 1489. Subsequently, King James I acceded to the English throne by 1603. He also issued a Sovereign to commemorate the year of his coronation. However, by 1660, King Charles II had come into power and the Royal Mint went through a period of re-organisation. During this time, the Sovereign faded away and was replaced by the Guinea.
What is a Legal Tender Coin?
Legal tender coins, as defined by the Coinage Act 1971, are those designated by the government as an official form of currency and must be accepted as a means of payment for debts or the purchase of goods and services.
Guidelines and regulations for which weights and purities qualify as legal tender began with The Great Recoinage in 1816, where the British Government sought to stabilise their currency after the Napoleonic wars. These rules have evolved over the years as the Coinage Act transferred powers to the government from the crown in 1870.
The acceptance of circulating legal tender as a means of payment is mandatory, and creditors are required to accept it to satisfy a debt. However, there are limitations on the amount and denominations of legal tender that vendors are obliged to accept by law. A UK shop has the right to refuse a customer trying to pay with more than 20 coins for any single transaction.
UK Legal tender coins typically bear the official government stamp known as 'The Royal Mint mark" as the official minting authority in the UK.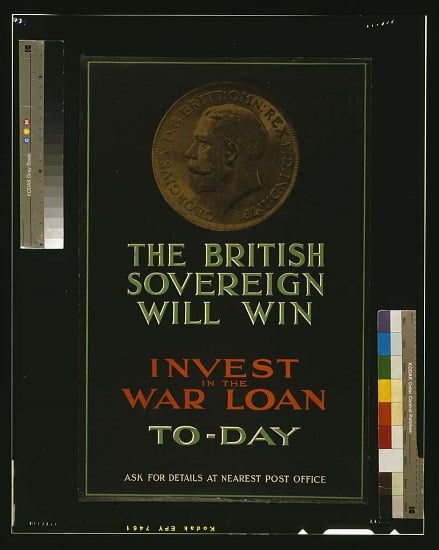 Are Sovereigns Legal Tender?
Gold Sovereigns are classed as legal tender in the UK. They've been signed off under the Royal Proclamation of 1763 as qualifying due to their face value of £1 and being minted by the Government's official partner The Royal Mint within qualifying guidelines. This is despite Sovereigns not visibly being stamped with this monetary value like circulating coinage.
In a similar way, Sovereign derivatives, such as the Quarter, Half, Double and Quintuple Gold Sovereigns, also qualify as legal tender, as they each have their own official monetary value.
However, contrary to many beliefs, Gold Sovereigns cannot be spent as legal tender in UK shops. While they officially qualify as legal tender, only circulating coins are eligible for payment of goods and services. The reality is that the face value of £1 is several hundred times less than the value of the gold content itself. Exchanging your Sovereign for £1 of goods wouldn't represent the most economic choice!
Are all UK Produced Coins Legal Tender?
The short answer is no.
Currency coins which have been withdrawn from circulation, no longer qualify to be used as legal tender in the UK. For example, the old 'round pound'has been withdrawn from circulation and does not qualify as legal tender from 15th October 2017. If you still own some of these coins, you are still able to exchange these at a bank.
If a coin is found to weigh less than the specified weight denoted on coin, it can be refused.
Interestingly some British legal tender coins are accepted outside of UK. UK currency qualifies officially in British Overseas Territories and Crown Dependencies such as Falkland Islands, Channel Islands, Ascension Island and Gibraltar. However, the acceptance of their currencies isn't reciprocated as legal tender in the UK.
Need Help Choosing the Best Coins for Investment?
Our Portfolio Creator tool will suggest 4 options based on your budget and objectives. Give it a try below.
Implications of Legal Tender Gold Coins
It may seem that the legal tender status of Gold Sovereigns has no real merit. Afterall, the coins don't feature the £1 monetary value on the coin itself and they can't be spent on the UK high street.  But dig a little deeper and it becomes apparent that the legal tender classification offers huge benefits.
Capital Gains Tax (CGT) in the UK applies to any profit made when selling an asset, over and above the annual personal tax-free allowance. This tax on gains plays a huge role in impacting returns on investments including property, stocks, bonds and crypto currency. CGT also applies to profits made when selling gold and silver bars or non-UK coins.
The great news is that due to their legal tender status, Gold Sovereigns can be traded and profited from, without incurring any tax whatsoever – with no limit. Under the Taxation of Chargeable Gains Act 1992 (section TCGA92/S21 (1) (b)), Sovereigns dated after 1837 and Britannias are exempt from CGT due to their legal tender status. Older Sovereigns dated pre-1837 qualify for exemption under a separate rule of being a chattel (personal possession).
This exemption is of growing value in the current global economic environment.  The UK government has begun to reduce the annual tax-free CGT allowance to raise tax receipts in an attempt to address the spiralling national debt. While investors were able to make £12,300 profit tax-free in 2022, this was reduced in April 2023 to just £6,000. April 2024 will witness a further halving to just £3,000.
For this reason, legal tender gold coins such as Sovereigns, continue to be a firm favourite amongst the savvy investment community.
Read our full expert guide on Capital Gains Tax and precious metals.
"..all forms of property shall be assets for the purposes of this Act, whether situated in the United Kingdom or not, including... currency, with the exception (subject to express provision to the contrary) of sterling..."
The Ultimate Guide to Tax Efficient Gold & Silver Investing
Get free insider tips to ensure you achieve the best investment returns
Bartering With Gold Sovereigns
Many investors are drawn to gold as they anticipate the demise of fiat money. The current ultra-high inflationary environment has once again put the spotlight on the falling purchasing power of major currencies. They see gold not only as a hedge against falling markets, but also as a possible future means of exchange once more. The relatively small size of a Gold Sovereign appeals as a possible valuable token with which to purchase goods and services if society's trust in fiat currency fails.
We've already established that Sovereigns cannot legally be exchanged as legal tender in UK shops. At least, it isn't obligatory for shops to accept them in exchange for goods. Admittedly, the paltry £1 face value doesn't represent good value, with Gold Sovereigns being worth many times more due to its gold content. However, it is possible that if paper currency (and fiat coins) continue to devalue, a return to old-fashioned bartering is possible.
With Sovereign's worth around £400 (2023), that's a lot of goods that could be bought. However, that value could be inconvenient and logistically impossible to exchange for a newspaper and pint of milk. Perhaps they would be more suited to exchanging for higher value transactions such or services.
For this reason, investors who expect Sterling to devalue considerably often accumulate even smaller gold coins, such as Half Sovereigns or Tenth Britannias or indeed less valuable Silver Britannias, to prepare for the possibility of bartering.
Which Other Precious Metals Coins Are Legal Tender?
Gold Sovereigns aren't the only precious metals coins with legal tender status. Here we list some of the world's most popular legal tender gold coins. This list certainly isn't exhaustive but represents some of the best-known coins.
Some interesting notes;
Many of these coins are also produced in fractional versions which also qualify as legal tender, albeit with smaller face values
Other Royal Mint coins qualify under the Taxation of Chargeable Gains Act as they are produced to the same specifications as the explicitly legal tender Britannia. That's why you'll see the limited issue 1oz gold coins produced by Royal Mint such as Queen's Beasts, possessing the same face value, monarch portrait and purity as the Britannia.
Many silver coins are also eligible, again with lesser monetary values stamped on them
The famous Gold Krugerrand is an interesting anomaly. The 1oz Gold Krugerrand actually possess no official face value but is still considered legal tender in South Africa under the South African Reserve Bank Act (SARBA) 1989. This isn't an oversight. The coin was launched in 1967 specifically to offer investors a simple way to invest in 1oz of gold. They felt the face value would confuse and detract from the coin's role as an investment vehicle.
Table of Popular World Coins
Coin
Face Value
Country of Legal Tender
Gold 1oz Britannia
£100
UK
Royal Mint 1oz Beasts, Myths & Legends, Royal Arms
£100
UK
Silver 1oz Britannia
£2
UK
Gold 1oz Maple Leaf
C$50
Canada
Gold 1oz Krugerrand
N/A
South Africa
Gold 1oz Philharmonic
€100
Austria
Gold 1oz Nugget
A$100
Australia
Gold 30g Panda
500 Yuan
China
Browse and Buy Gold Sovereigns From Our Extensive Stock
Talk to us before you buy a gold Sovereign
Physical Gold is one of the nation's most reputed precious metal dealers. We have a team of experts and researchers who can assist you in getting a great deal on Gold Sovereigns. Please call us on (020) 7060 9992 or get in touch with us online.