Gold Investment FAQs
We are frequently asked many questions about investing in gold. As a guide to customers and for clarity, we have listed many of these questions in this article, which we hope you enjoy reading!
1)    Are gold coins a good investment
We have written a detailed answer to this question, simply read our answer at this blog post.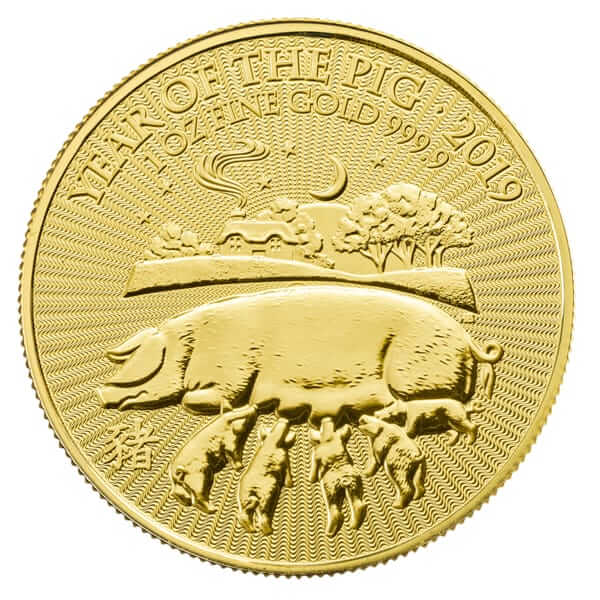 2)    Is gold ETF a good investment
Buying a gold ETF can be a good investment to provide a safe haven element to your overall portfolio. The value of the ETF should rise when stock markets fall, providing a sound hedge against market downturns. As an electronic investment, it benefits from efficient buying and selling margins, but also poses additional counterparty risks that coins and bars do not.
3)    Which is the better investment, gold or silver
It's actually most prudent to own a mix of both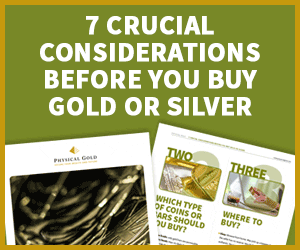 gold and silver. Gold is a more established safe haven asset, so tends to gain more from market downturns and volatility. Silver can also perform well in these circumstances but also benefits when industrial demand for silver increases as it's used so widely in electronics. While silver certainly has more opportunity for huge growth, gold is the steadier of the two.
4)    Best gold investment for beginners
The best gold investment for beginners is to focus on the well-established UK bullion coins such as Sovereigns and Britannias. Premiums are low on these coins and it's difficult to go wrong as they're so easy to sell at excellent prices. Avoid buying proof coins or boxed collectors coins which will cost far more.
5)    Is gold a good investment
Please read our detailed to answer to this question at this link.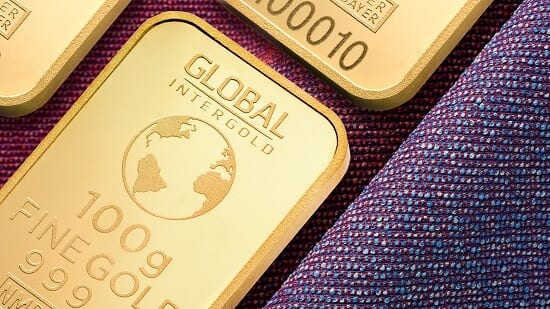 6)    How does gold investment work
The idea behind gold investment is that the underlying value of gold increases over time. Historically this rate of increase is higher than inflation, so the value of your investment increases in real terms. Investing in gold can take the form of physical bar and coins, gold equity funds, mining shares or ETFs.
7)    Gold investment vs Bitcoin
For our dedicated article on this topic, please read https://www.physicalgold.com/insights/gold-investment-vs-bitcoin/.
8)    Best gold investment UK
The best UK gold investment is to buy Sovereigns and Britannia coins. Physical ownership means you have no counterparty risk. The bullion coins represent great value compared to proof coins or collector's coins, and both benefit from a strong second-hand market, so they're easy to sell. As UK legal tender profits from selling these coins are also free from Capital Gains Tax.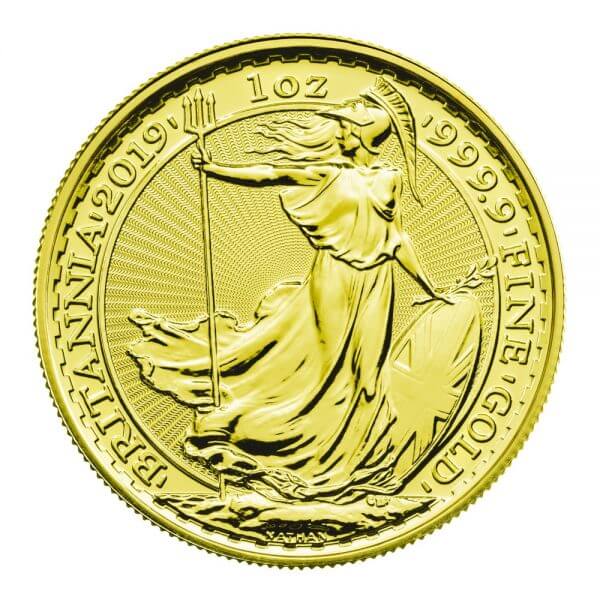 9)    Where to buy gold for investment
If you're wondering where to buy gold for investment, then the best bet is to focus on specialist dealers. These brokers should be a member of the British Numismatic Trade Association (BNTA), have a track record and positive customer reviews. Many of these dealers will have an online shop with live pricing and offer quantity discounts on investments. The best ones will also provide free advice and guidance as to which are the most suitable coins and bars.
10) Gold investment vs stocks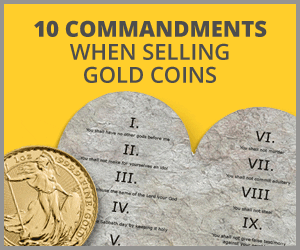 A mixture of gold and stocks is ideal.  Both investments can rise or fall in value. However, while stocks can fall to zero (if a company goes bankrupt), physical gold will always have its intrinsic value. The equity and gold market have track records for recording great returns over the medium and long term. While stocks can pay a dividend as well as an increase in value, those partaking in gold investing are looking purely for capital gain. Gold tends to rise when stocks fall, so the two have an inverse relationship.
11) Gold coins vs bars
For most, buying coins is better than bars for gold investment. Coins provide more flexibility to sell small parts of the holding and can fetch higher prices when you wish to sell. In the same way that larger bars are cheaper per gram than small ones, buying gold coins in bulk (such as Buying gold Sovereigns) will also achieve price discounts. UK investors also benefit from legal tender coins being tax-exempt, whereas gold bars are not. Owning part of a very large portfolio in 1kg gold bars can achieve modest price savings.
 

Why not also view our video, "Gold coins – collecting as a hobby and for-profit"
12) Gold investment for 2018
2018 is a good year to start off in gold investment as gold prices are significantly lower than at the height of the market. Gains may not be straight away, but 2018 is a prudent starting point with Brexit still looming, equity markets due to a large price correction, and credit bubbles brewing in the background. The gold price would likely increase in any of these events.
13) How safe is gold investing
The gold price can go down as well as up, depending on supply and demand. Over the short term, there's the risk that your investment could fall in value. Over the medium to long term, gold has proven to increase in value quicker than the inflation rate, proving to be a reliable store of wealth. Buying in paper form, like ETFs, gold futures or gold shares, poses further risks with leverage and counterparty exposure. Owning gold investment coins and bars negates both these risks.
14) Gold investment vs fixed deposit
Overall gold is better than cash in the bank. Fixed deposits such as cash ISAs and bank deposits promise an explicit and predictable return. Gold investment, on the other hand, can go down or up in value and at various rates. The current low-interest-rate environment means that fixed deposits offer 1% or lower returns. This can even be taxed if outside of an ISA, reducing the yield still further. These rates are well below inflation which means the value of your money is diminishing in real terms. Gold is riskier in the short term but has the ability for high returns and at a minimum, has proved to beat inflation, successfully acting as a store of wealth. Buying UK gold coins is also tax-free.
15) How good is gold investment right now
As of March 2018, the gold price was around 20% off its all-time high, and around 13% off its high from the past 12 months. This provides a great buying opportunity to buy more gold for the same money. Many experts predict a significant stock market correction any times in the next 18 months which would propel the gold price upwards.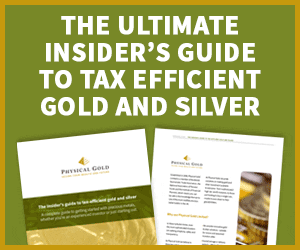 16) Which is better investment, gold or diamonds
Please read our detailed answer to this question by clicking this link – https://www.physicalgold.com/insights/which-is-a-better-investment-gold-or-diamonds/.
17) How to do gold investing
If you're wondering how to buy gold investment, then the simplest and safest way is to buy online from a reputable dealer. Research into the broker first and ensure they have a track record. They may be able to offer you guidance as to which coins and bars to buy. You can either receive the gold yourself or have the dealer store it for you. When the price has risen over time, sell the gold at a profit.
18) Which gold is best for investment
Please read our detailed answer to this question here.
19) How to buy gold investment coins
If you know which coins to buy, then simply purchase them online from a trustworthy broker. If you need guidance as to which gold investment coins to buy, then any good dealer will be able to advise you. Generally, stick to bullion finish coins, rather than proof finish, and only buy really well-known coins. In the UK, Sovereigns and Britannias are best as they're also tax-free.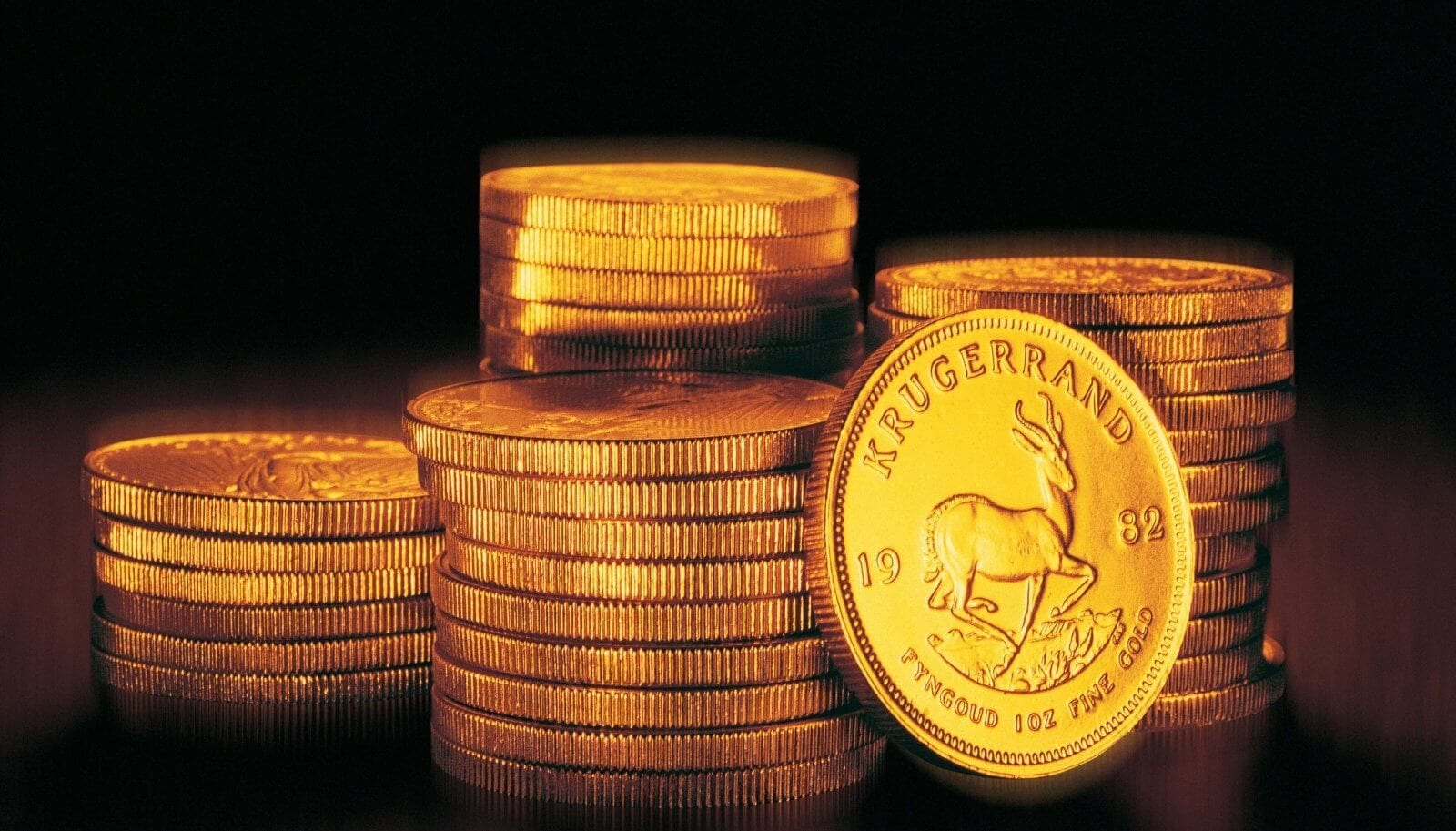 Gold investment coins include foreign coins such as the Krugerrand
20) Where to buy gold bars for investment
Gold investment bars should be bought from a professional dealer only. If you want to buy gold bullion bars, then they should also come with a serial number and certified and be of at least 999.9 purity. Don't be tempted to buy lower grade bars or from eBay.
 

Why not also view our video, "Buying gold bars – a guide for investors"
21) What is gold investment
We have written a detailed answer to this question. This can be accessed by clicking here.
22) What is ETF gold investing
ETF Gold investment is the purchase of units in an exchange-traded fund (ETF) which tracks the underlying gold price. Each ETF unit will represent a set unit of gold weight. While the fund is backed by 24-carat physical gold bars, the units are not fully collateralised with gold, allowing for some leverage of the fund. Buying gold ETFs can be an efficient way to actively trade the market rather than the buy and hold approach to physical gold bullion.
23) Gold investment vs property
Both investments tend to appeal to the same people as they share their tangible nature and appeal to those worried about the true value of paper assets. Both perform extremely well over the long term but can be volatile. This volatility can provide buying opportunities in both gold and property investment. The UK property market has taken a significant hit recently due to stamp duty increases. Owning both asset classes can work well together to spread risk.
24) What is paper gold investment
Paper gold investment refers to the purchase of an asset which isn't tangible but instead represented on paper.  This can take the form of gold mutual funds such as the Blackrock Gold & General Fund, individual mining shares, spread betting on the gold market, gold futures and gold ETFs. Those seeking tangible investment need to buy gold bars or coins.
25) Gold investment and risk
While deemed as low risk, gold investment isn't completely risk-free. The first risk is that the gold price moves lower in the time you hold the gold, known as market risk. This becomes less likely over the medium term, as any market volatility is ironed out. If buying paper gold, there are further risks such as possible leveraging of the asset and counterparty risk.
26) Gold investment for dummies
Gold investing follows the common rules of buying the investment at a low price and selling at a higher price. There is no interest received for holding gold, so profits are only made on capital appreciation. The gold price tends to rise when the economy takes a downturn and other investments fall in value. In that way, it offers protection to an investor who owns many assets. The gold price can move down as well as up, so it's advised to hold the gold over the medium to long-term.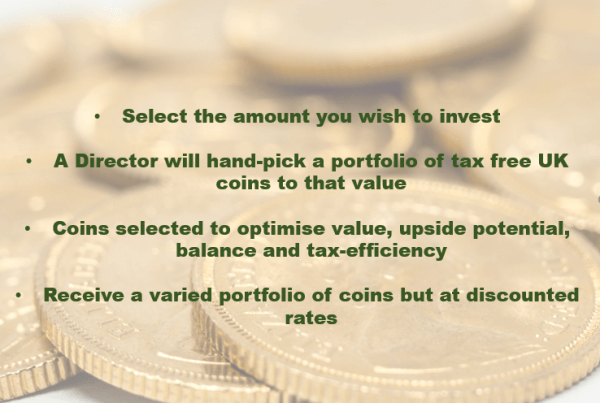 27) Which is the better investment, gold or platinum
Traditionally platinum has traded at a higher price than gold, but this dynamic has reversed in recent years. You could argue that platinum represents great value in that respect. However, the platinum investment market is far less developed than gold. This means that there's considerably less choice is products to buy and more importantly, spreads between buying and selling prices are less competitive and therefore wider than with gold investment.
28) Which gold coins are a good investment
We have created a detailed answer to this question. Please visit https://www.physicalgold.com/insights/which-gold-coins-are-a-good-investment/ to read our detailed answer.
29) Should investments in gold be for the long term
We have created a detailed answer to this question, simply visit https://www.physicalgold.com/insights/should-investments-in-gold-be-for-the-long-term/ to read this.
Contact Physical Gold today
Why not contact Physical Gold today to discuss investment approaches to gold and also with any more questions! We are here to serve and can be contacted at 020 7060 9992, also view our contact details here.