Gold or Diamonds?
Investors often wonder about asset class diversification. When it comes to holding physical assets, of course, there are precious metals. But, what about precious stones? The Queen of all precious stones is the diamond and has been immortalised in song for decades. Dame Shirley Bassey sang – 'Diamonds are Forever'. Jim Croce sang about a big diamond ring in his song, 'Big Bad Leroy Brown'. Of course, the Beatles sang, "I'll buy you a diamond ring, my friend …" So, should you be investing in diamonds? Is it likely to be a better investment than gold?
Unless you're an expert with years of experience, diamond investment poses huge risks that you could pay over the odds. The diamond market is also far less liquid than the gold market, meaning you may not get the price you want when it comes to selling, and it may take some time. Gold is a far more structured marketplace with transparent pricing and dealers who can help guide you. Gains can be large with diamonds, but gold acts more like a market hedge and security.
Ethical issues
The diamond market has had its fair share of negative publicity, owing to ethical issues of exploitation of poor labourers and employment of children in the industry. The 'blood diamonds' controversy is still around and imports of diamonds to the UK and the European Union from South Africa and other diamond producing countries is highly regulated. As an investor, you need to be abreast of these issues surrounding the trade. Gold, on the other hand, does not have this kind of controversial social impact. It has been around for thousands of years and currently, the gold market is extremely transparent and structured.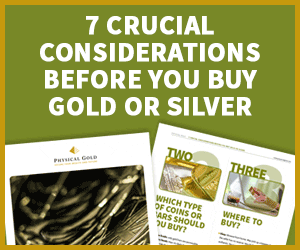 Intrinsic value
Physical gold investments have an intrinsic value that has been around for thousands of years. Gold is perceived as a repository of value and a safe haven during times of economic adversity. Other asset classes do provide quick returns over the short term. However, there is a good degree of volatility associated with these. Gold is seen as a stable, solid precious metal that has intrinsic value and delivers healthy returns over the long-term. Let us consider the global stock markets. During a stock market crash, the value of your investments can fall to zero. But, this can never happen to gold.
The rising price of gold
As the world stands on the precipice of another major economic crisis, the spot price of gold has already crossed $ 1800 per ounce. So, we are coming close to the peak price of gold, which was achieved at the height of the last recession in 2011. At the time, gold touched an all-time high of $ 1917.90 per ounce. These price rises are driven by investors rushing to hedge their risks and moved their money to gold. As an investor, if you had invested in gold even a year ago, you could already be raking in profits. Of course, gold can provide stability and balance to your portfolio and ensure your investments against adversity. Gold investments can also protect you against market forces like inflation.
Tax benefits
As a UK investor, you can reap good benefits by investing in gold. Gold bars and coins are available in the UK are VAT-free, as they are manufactured using investment-grade gold. Coins that are legal tender in the country also offer the added advantage of the exemption from Capital Gains Tax. Investments in precious stones like diamonds do not carry such benefits.
Contact Physical Gold for more information
If you are wondering how to diversify your investments across asset classes, please call our investment team. A member of our team can assist you with an impartial perspective on the right investments to make and also discussed the merits and demerits of investing in diamonds. Call us today on (020) 7060 9992 or drop us a line via our website.
Image credits: Wikimedia Commons and Wikimedia Commons