Investors looking for portfolio diversification often turn to paper gold investments. Investors view gold as a safe haven and hedge their risks by investing in all types of gold. In 2020, during the height of the global pandemic, the price of gold rose steadily to reach its highest point ever. This was made possible by increased investor demand due to the safety and security that gold provides. Usually, physical gold investments can be categorised into gold bars, gold coins and gold jewellery. Investors usually park their money by buying bars and coins. However, paper gold investments can be another viable option.
What is paper gold
Paper gold investment refers to the purchase of an asset that isn't tangible but instead represented on paper.  This can take the form of gold mutual funds such as the Blackrock Gold & General Fund, individual mining shares, spread betting on the gold market, gold futures and gold ETFs. Those seeking tangible investment need to buy gold bars or coins.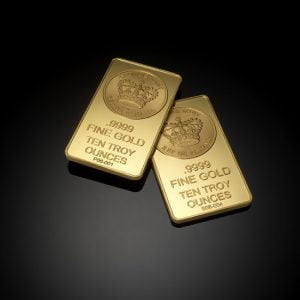 Gold ETFs
The abbreviation ETF stands for Exchange Traded Funds. In other words, it is a fund that invests the money collected from investors into various types of gold investments. These investment choices are spread across all types of gold-related investments in the market.
Physical gold could be one of them, but the fund usually diversifies its gold portfolio by investing in many other categories, like gold mining stocks, refiners that produce gold, companies that manufacture gold products and government bonds. It is important to note that individual investors who subscribe to the fund have no say in these investment decisions. The decisions are made by professional investment managers, who are responsible for running the fund.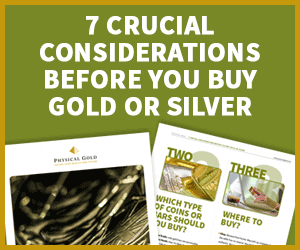 Gold futures
Another type of paper gold investment is gold futures. Since gold is a commodity, it is actively traded every day on the gold markets. Therefore, speculation can be made on the price of the commodity for a future date. Gold futures are contracts entered into by investors, who agree to take delivery of the gold on an agreed date at a price point. The contract can be finalised by making an initial payment. It is a speculative risk-based transaction. The price of gold can fluctuate, and the investor may lose money on the transaction if there is a significant price drop between signing the agreement and the delivery date.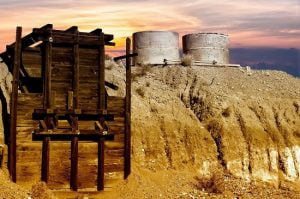 Counterparty risk
The biggest downside to paper gold investments is counterparty risk. This is the risk of a third-party dishonouring a contract due to poor performance in the market. In a worst-case scenario, the company may even become bankrupt. All paper gold investments carry this risk since the investor is entering into a contract with a third party. However, physical gold investments are tangible and the investor is in possession of the asset at all times. Therefore, the question of counterparty risks does not arise as there is no third party involved in the trade.
---
Prefer the idea of investing in real gold coins and bars Download our investment cheat sheet FREE
---
Tax efficiency
Investment-grade gold is VAT free in the UK. Additionally, investments in gold coins that are legal tender in the country, like the Gold Britannia or the Gold Sovereign can also make your investments Capital Gains Tax (CGT) free. However, paper gold investments do not qualify for these tax exemptions. Most paper gold investments attract long-term capital gains tax.
Speak to our gold experts for all your gold investments
Physical Gold is one of the U.K.'s most reputed gold dealers and our investment advisors are always happy to hear from you and offer free advice on any gold investments, you might want to make. Call us on (020) 7060 9992 or contact us online to speak to a member of our investment team.
Image credits: Mark Herpel and TheDigitalArtist
DANIEL FISHER
Daniel Fisher formed physical Gold in 2008, after working in the financial industry for 20 years. He spent much of that time working within the new issue fixed income business at a top tier US bank. In this role, he traded a large book of fixed income securities, raised capital for some of the largest government, financial, and corporate institutions in the world and advised the leading global institutional investors. Daniel is CeFA registered and is a member of the Institute of Financial Planning.