Gold coins have been a source of great attraction for many individuals over the centuries. Numismatists who collect gold coins are thrilled with the idea of acquiring a precious and rare gold coin. Investors choose to buy gold bullion coins due to the returns they can make on their investments. Of course, there are certain compelling advantages to buying gold coins.
They are easy to store and often come packaged in monster boxes. They provide divisibility to an investor's gold portfolio. Also, they have a certain aesthetic value, which many investors prefer over gold bars. However, if you're thinking of investing in gold coins, there are certain parameters to be aware of.
Checking gold coin authenticity
How will you know that the gold coins, you have just invested in are authentic? You will need the services of a gold expert who can certify the authenticity of the coins. But, there are certain checks you can do at home that can help you decide whether the coins are genuine or not. Gold, like other precious metals, has a high density. Therefore, the size of the coin would depend on its weight.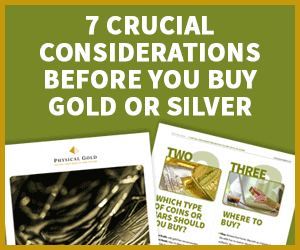 If the gold content of the coin has been tampered with and a certain percentage of base metals introduced into the coin, it will be lighter than it should be. Therefore, you can measure the diameter, thickness, and weight of the coin. To do this test at home, you will require a set of Vernier callipers and a weighing scale used by jewellers. You can also use a magnet to detect the purity of gold in the coin. Since gold is non-magnetic, a pure gold coin will not be attracted by a magnet. There is also a device called the Fisch Tester that allows you to test popular gold coins like the Krugerrand or the Gold Britannia.
Apps to test your gold coins
Yes, in 2021, there is an app to test gold coins as well. These apps emit a sound and generate a 'ping test' by measuring the echo your coin produces. One of these apps is called Coin Trust and there is a drop-down menu that allows you to select the particular coin you're testing and proceed from there.
Buy your gold coins from a reputed coin dealer
If you know which coins to buy, then simply purchase them online from a trustworthy broker. If you need guidance as to which gold investment coins to buy, then any good dealer will be able to advise you. Generally, stick to bullion finish coins, rather than proof finish, and only buy really well-known coins. In the UK, Sovereigns and Britannias are best as they're also tax-free.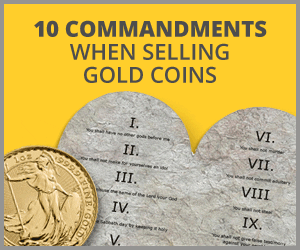 The simplest way to buy authentic and genuine gold coins, without going through the hassle of testing them at home is to buy your gold from a reputed UK dealer. Most reputed dealers will provide you with a certificate of authenticity, which is stamped by a coin certification agency like the PCGS or NGC. Storing the gold coin is important and you should never remove the coin from its original packaging so that there are no doubts regarding genuineness when you want to sell the coin.
Call Physical Gold to find out more about buying gold coins
Physical Gold is one of the U.K.'s most reputed gold dealers and has a team at your service that can guide you on how to buy gold coins and advise you on the authenticity of the coins you own. Please reach out to us on (020) 7060 9992, or simply send us an email and our team will connect with you to help you purchase the right gold coins.
Image credits: Mark Herpel and Pxhere