Best type of gold for investment
Over the last few years, the world has witnessed unprecedented levels of adversity. Several geopolitical events like Brexit, the US-China trade war, the threat of global terrorism and rising levels of government debts have pushed the world to the brink of yet another severe financial crisis.
The final nail in the coffin has been the COVID-19 global pandemic, which has crippled the world economy. Gold prices have been soaring in the wake of these adverse events. The current spot price of gold has gone beyond $1600 per ounce and continues to rise. If you are an investor thinking of parking your money in gold, it's important to focus on the right types of gold that can strengthen your portfolio and provide good returns.
Reasons to invest in gold
As an asset class, gold provides balance to your portfolio and insures you against any negative outcomes. Apart from providing you with the opportunity to hedge risks, gold investments also protect you against monetary factors like rising inflation and volatility in global currencies. Investing in bars and coins can have different outcomes, but at the end of the day, gold is always an excellent choice for investment.
Setting your objectives
Firstly, decide on your objectives. If you wish to trade in and out of the market and depend on timing, then electronic gold like ETFs may be the most efficient method. If you have a high-risk appetite, then buying gold mining shares could provide enhanced returns if that mining company outperforms the market. For those seeking, security and low risk, with tax-efficient returns, then buying physical gold as an investment is best, which can be achieved through a reputable gold dealer.
---
Read our 7 step cheat sheet to buying the best gold bars and coins
---
Achieving key objectives
Certain objectives are critical in planning your portfolio. For example, liquidity, value, divisibility and variety are key attributes that you need to focus on when investing in gold products.
Liquidity
When you invest your money in any asset class, the ability to generate funds as and when required is called liquidity. Gold bars that are manufactured by reputed companies like Metalor are very liquid. Likewise, when buying coins, you buy well-known coins like the gold Britannia or the Sovereign, which always ensures liquidity. Also, when buying your products from a reputed dealer, always check if they have a buyback scheme. This ensures that you can convert your gold to cash at any point in time.
Counterparty risk
The above term refers to the risk carried by an asset class whose performance depends on a third-party. When buying gold products is best to avoid the ones that carry counterparty risks. Any kind of paper gold products like ETFs, or mining company stocks will have exposure to such risks. It's best to stick to physical gold investments, which are of course devoid of these risks.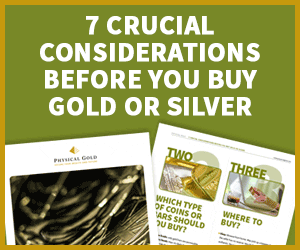 Tax efficiency
In the UK, all investment-grade gold is VAT exempt. If you want to build a portfolio that maximises its tax efficiency, you should focus on gold coins that are legal tender in the UK. Such coins are CGT exempt and will provide you with much-needed tax relief. If you buy gold bars, they will be VAT exempt but you may have to cough up the capital gains tax applicable on profits above £12,000 in a tax year.
Divisibility
Investing in gold products that add divisibility to your investment makes good sense. Divisibility allows you to sell your gold investments in small denominations at various price points in the market. Gold coins are a great choice when it comes to divisibility. They are available in a variety of denominations and sizes, including fractional ones. This allows you to drip feed your investments into the market, rather than having to sell off all your gold at one time.
Call our investment team to plan your gold investments
As we can see, the key to selecting the right gold products for investment lies in meticulous planning. But, there's nothing to worry about. Our investment experts are there to help. Call us on (020) 7060 9992 to speak to a member of our team, or simply drop us an email and we'll get in touch with you to help you plan your investments.
Image Credit: Wikimedia Commons