Coronavirus and gold prices
February 24th, 2020 saw gold prices surge to a 7 year high. Concerns about a COVID-19 coronavirus global pandemic upset the markets, we investigate reasons for recent events in this latest article.
What is the COVID-19 coronavirus?
The expression "coronavirus" is actually a term used to describe a large family of viruses, which cause a range of conditions ranging from the common cold to more serious illnesses such as MERS and SARS. The virus outbreak in 2020 called the "coronavirus" is actually COVID-19, a new strain of the coronavirus family, which had previously not been known to have infected humans.
Signs to look for with COVID-19 are breathing problems, cough, fever, respiratory problems and shortness of breath. In most cases, the virus is fairly innocuous and only creates mild conditions in the sufferer. More severe complications can lead to acute conditions such as kidney failure, pneumonia, respiratory syndrome and worst-case scenario even death.
---
---
Mortality rates are not yet fully known, although the World Health Organisation estimates that between 1-2% of people infected with the virus will die. There is as of the time of writing (25th February 2020) no known vaccine, although research to create a vaccine is being undertaken rapidly around the world.
Why are there fears of a pandemic?
As I write the World Health Organisation says: "The World must prepare for a COVID-19 pandemic". This doesn't necessarily mean a pandemic will occur, but the world needs at least to be prepared.
According to the Merriam Webster Dictionary a definition for a pandemic is:
"An outbreak of a disease that occurs over a wide geographic area and affects an exceptionally high proportion of the population. A pandemic outbreak of a disease."
Currently, there have been 77,000 cases in China and 1,200 other cases around the world, which are spread over 30 countries. According to the NHS, COVID-19 is a High Consequence Infectious Disease. Although, seen as a lower-mortality rate than SARS and previous viruses it is the infectiousness of COVID-19 that makes a pandemic likely. The virus spreads itself mainly through the air but also can spread through bodily contact.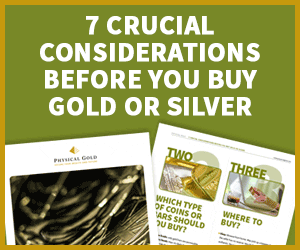 Reasons why the COVID-19 coronavirus outbreak is likely to increase gold prices
Now what you may be wondering will the impact of COVID-19 have upon gold and other precious metal prices? We summarise some of the main impacts below:
Avoid risk and losses/investment channel switch – many investors will simply "ditch" some forms of investments (e.g. stocks and currency) and move to precious metals until the risk is reduced/eliminated
Mitigate market uncertainty – investors are likely to have a balanced portfolio of investments. To mitigate market risks, investors are likely to switch at least a proportion of their portfolio into safe haven investments such as gold and silver
The recent surge in gold prices
On February 24th, the Dow Jones Index fell 3.5%, the UK FTSE fell 3.3% and the Milan stock market fell 6% (mainly because Italy had a large outbreak). These wiped out an entire year's worth of index gain on the Dow Jones in just one day. Companies with high exposure to China (Disney, Nike and Apple) and travel companies were most affected with EasyJet falling 16.7% in one day and British Airways falling in price.
As shares are sold, generally investors will look for an alternative asset-class to invest their funds into (typically safe havens). Conversely to shares, gold prices hit a 7-year high on February 24th 2020. The reasons for this price rise are multi-faceted (as changes in gold price always are) but undoubtedly an underlying tension about the possible global economic impact of COVID-19 is the main factor.

Most Analysts believe that gold prices will continue to rise, particularly in the short to medium-term. Investors are currently moving out of stocks/shares and currencies and investing in safe haven assets such as gold and silver.
It proves once again that investors value the tangibility of gold and at times of economic uncertainty, investors value investments they can "feel and touch", especially ones which can be used as a highly liquid alternative form of currency to traditional cash.
Buy gold and silver as a safe haven investment from Physical Gold Limited
The team at Physical Gold have vast experience in precious metals trading. Check our About Us page to view our accreditations and trade memberships.
Call us today on 020 7060 9992 or email us to contact the team. We can speak about your current circumstances and suggest the best gold/silver investment strategies to meet your needs.
Image Credits: The Digital Artist and Ben Taylor 55