Managing a good personal portfolio can allow you to retire peacefully, knowing that you have a nest egg to fall back upon. Diversifying an investment portfolio is always a good practice. But, asset allocation is the most important thing. Identifying the right asset classes that will bring good returns to your portfolio can be tricky. Gold has always been an asset class that has attracted investors due to the stable returns generated by the precious metal. It is also a great store of wealth and provides investors with an opportunity to hedge their risks. In this article, we will explore the pros and cons of putting your money into fixed deposits and how this asset class compares to gold.
Why invest in fixed deposits?
Most UK high street banks have different fixed deposit schemes that generate steady returns over time. If you already hold an account with a high-street bank, applying for a fixed-term deposit is easy. So, the three main conditions that you need to fulfil when applying for a fixed deposit is that you must be over 18 years of age, have an account with the bank and be a UK resident.
---
Download the free Cheat Sheet to buying Gold and Silver for Investment
---
You can invest your money with the bank for a fixed term, which is usually six, nine or 12 months. Another feature of these schemes is that the interest rate is also fixed. So, if the Bank of England base rate changes during the term of your fixed deposit, there will be no change in the interest rates provided to you. A popular fixed deposit scheme is the ISA.
What are the other features of fixed deposits?
There are a few other features of fixed deposits that we need to be aware of. Most high-street banks have a minimum deposit that you must make. For example, NatWest asks for a minimum deposit of £5,000. Also, once you start the deposit scheme, you cannot add or withdraw money from that account. You have to invest your money for the entire term period.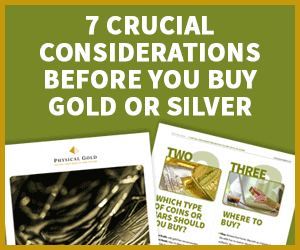 Cash ISA accounts
A cash ISA is a popular scheme because you can take advantage of the tax-free allowance every year. The current tax-free allowance for an ISA is £20,000 during the financial year 2021/2022. A cash ISA can also be opened with only £1. However, fixed-rate ISAs are a different product available from many high-street banks. The minimum deposit amount is lower than other fixed-term deposit schemes. For example, to open a fixed rate ISA with NatWest, you need to invest £1000.
Gold versus fixed deposits
Overall gold is better than cash in the bank. Fixed deposits such as cash ISAs and bank deposits promise an explicit and predictable return. Gold investment, on the other hand, can go down or up in value and at various rates. The current low-interest-rate environment means that fixed deposits offer 1% or lower returns. This can even be taxed if outside of an ISA, reducing the yield still further. These rates are well below inflation which means the value of your money is diminishing in real terms. Gold is riskier in the short term but has the ability for high returns and at a minimum, has proved to beat inflation, successfully acting as a store of wealth. Buying UK gold coins is also tax-free.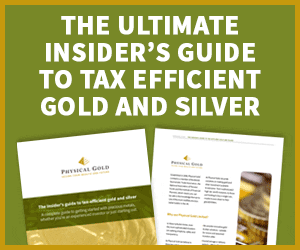 Importantly, the returns generated by gold over the short term is far greater than investing in a high-street bank deposit. Bank deposits also carry counterparty risks. If the bank goes out of business, it may be difficult for you to recover your money. If we examine gold price charts over 20 years, it becomes clear that gold has always generated steady returns over decades. However, interest rates in the UK have fallen abysmally over the last 20 years and were only 0.5% during the 2008 financial crisis.
Discuss your investment plans with Physical Gold
If you are building a portfolio that can bring you peace of mind during your retirement years, talk to our investment experts. At Physical Gold, we are happy to offer free advice to investors and explain how you can maximise your returns by investing in precious metals. Call us on (020) 7060 9992 or simply drop us an email via our website.
Image credits: Howard Lake and hamiltonleen