Most investors prefer to invest in both gold coins and bars when building their portfolio. Gold coins are preferred by investors who have a numismatic interest. However, many investors prefer to buy bars. So, we need to understand the advantages and disadvantages of investing in coins or bars.
What are the important factors to consider when deciding to buy coins or bars
Flexibility is an important attribute when building a strong portfolio. Due to this, coins scored higher than bars, due to their variety of issues, sizes, and denominations. For most, buying coins is better than bars for gold investment. Coins provide more flexibility to sell small parts of the holding and can fetch higher prices when you wish to sell. In the same way that larger bars are cheaper per gram than small ones, buying gold coins in bulk (such as Buying gold Sovereigns) will also achieve price discounts. UK investors also benefit from legal tender coins being tax-exempt, whereas gold bars are not. Owning part of a very large portfolio in 1kg gold bars can achieve modest price savings.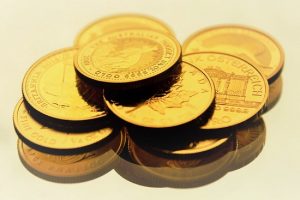 Gold bars have advantages too
Due to their lower production costs, some investors may find bars attractive. Moreover, it is not necessary to invest in large bars like a kilo. There are ample variety and different sizes amongst gold bars as well. Different refiners produce gold bars of various weights that can go all the way up to a kilo. There are 1-ounce bars in the market, as well as bars that weigh 10 g, 20 g, 50 g, 100 g, 250 g and 500 g. There are even smaller bars that weigh 5 g. So, as we can see there is sufficient diversity when investing in bars as well. One of the key considerations for investors when buying a gold bar is the cost of production. Gold bars often provide investors with the opportunity of acquiring gold at a cheaper price per gram.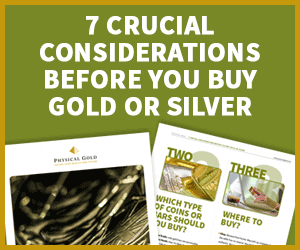 Your objectives can help you decide
Building a gold portfolio is a task that requires proper planning. So, setting your objectives is an important step before planning your purchases. It all depends on your investment timeframe and how quickly you want to make profits.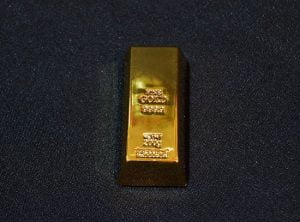 If your objective is to amass quick returns from price rises in the short term, investing in coins can help you achieve this. However, many investors have longer time horizons for their investments and are interested in acquiring a larger volume of gold at the cheapest possible price. Such investors would be better off acquiring gold bars. However, as discussed earlier, it is possible to preserve the liquidity and divisibility of your portfolio, even when investing in gold bars. Investing in smaller bars like 5 or 10 g gives you the added advantage of being able to sell small amounts of your gold holdings at different price points in the market, whenever you need to raise capital.
---
Download the Insider's Guide to buying gold coins and bars FREE here
---
Other important considerations
Tax efficiency is another important consideration and both coins and bars offer excellent choices. You can avoid paying VAT when you buy either. However, investments in gold bars may be subject to Capital Gains Tax (CGT). On the other hand, investments in UK legal tender gold coins like the Sovereign or the Britannia can help you stay tax efficient.
Another important point to think about is storage. Gold coins have a distinct advantage in this respect. When you order a large number of gold coins, they will arrive in monster boxes that can be easily stored.
Call us at Physical Gold to know more about buying coins or bars
At Physical Gold, we offer impartial and free advice to investors who wish to build their gold portfolio. Call us on (020) 7060 9992 or get in touch with us by email and we will be happy to help you make the right choices for your investments.
Image credits: Mick Baker and Pxhere
DANIEL FISHER
Daniel Fisher formed physical Gold in 2008, after working in the financial industry for 20 years. He spent much of that time working within the new issue fixed income business at a top tier US bank. In this role, he traded a large book of fixed income securities, raised capital for some of the largest government, financial, and corporate institutions in the world and advised the leading global institutional investors. Daniel is CeFA registered and is a member of the Institute of Financial Planning.