Should I invest in gold coins or gold bars?
Weighing up whether to buy gold bars versus gold coins is a common dilemma. In reality, there isn't a single correct answer. Many investors decide to buy a blend of coins and bars, while others benefit from choosing one or the other. The optimum choice can be determined by considering how highly you prioritise the following factors in your objectives.
Price per gram
Divisibility
Tax efficiency
Liquidity
Upside potential
Personal satisfaction and interest
Factors to consider when choosing gold bars or gold coins
The best starting point is to set your investment objectives. Are you looking to buy gold primarily as a hedge against falling currency values and mainstream markets? Or are you willing to speculate in the hope of maximising returns? Is your timeframe short or long term? Do you intend to purchase little and often or in a lump sum? This planning is key to understanding which factors are most important to consider when choosing your gold.
You may like to play around with our Portfolio Creator which helps you choose your ideal portfolio.
1. Price per gram
Quite simply, not all gold is priced the same, even when comparing two pieces with the same weight. This is most obvious when comparing the price of a one-ounce gold bar with a one-ounce collectable gold coin. The coin will have a higher price due to several elements including scarcity and desirability.
Similarly, the price per gram generally reduces as you buy bigger bars or more coins – economies of scale. The 1kg Gold Bar is the cheapest price per gram item we sell.
If you're seeking to buy gold at the lowest price per gram possible, then depending on your budget, one large gold bar is usually the best choice. With a theoretical budget of £10,000 buying one gold bar may save you a few percent on price versus buying the equivalent in standard bullion coins. The saving is even greater when compared to purchasing £10,000 of rare or collectable gold coins, which will come at a much higher premium.
It makes sense that the production cost is lower to make one large gold bar instead of ten smaller bars or coins. Budget will determine how effective this approach is. For more modest budgets, perhaps nearer to £1,000, then sometimes some of the common gold coins such as Gold Sovereigns can be cheaper per gram than a tony gold bar.
Insider Tip: Buy pre-owned gold bars to reduce the price further
2. Divisibility
Flexibility is an important attribute when building a strong portfolio. Owning one big gold bar may provide the lowest price per gram, but you're restricted to either sell the whole bar or keep it.
Coins provide more flexibility to sell small parts of your holding, whether you simply need some cash or wish to lock in some profit on your investment.  Buying smaller bars is another option to gain divisibility, but the cost saving of buying smaller bars versus coins can be negligible. In the same way that larger bars are cheaper per gram than small ones, buying gold coins in bulk will also achieve price discounts.
Insider Tip: Avoid buying tiny coins like the quarter Sovereign or tiny 5-gram gold bars like as prices are expensive. The full Sovereign coin provides enough divisibility at a good price.
The 7 Crucial Considerations Before Buying Gold
Make sure you invest in the right type of gold bars or coins with this handy guide
3. Tax efficiency
While both gold coins and gold bars are VAT exempt, UK gold coins have the added benefit of being Capital Gains Tax-free for UK residents. This is due to their legal tender status.
This may not sound important to someone buying a few hundred pounds of gold. But those with larger investments or looking to regularly buy gold should certainly consider tax before they buy.
This has become even more important recently when the UK Government announced a reduction in the CGT tax-free threshold from £12,300/year to just £6,000 from April 2023. This is set to fall further in 2024 to a tiny £3,000/year. That means Capital Gains Tax becomes payable when the profit from ALL the assets you sell in a given tax year exceeds £3,000.
For this reason alone, a majority of UK investors opt for gold coins to provide peace of mind that they won't receive a tax bill when they sell their gold.
Insider tip: All our Capital Gains Tax free coins feature a grey 'CGT free' sticker on our website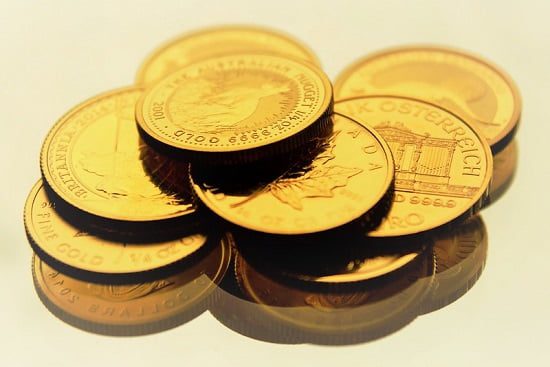 4. Liquidity
As long as you buy the right type of gold bars or coins, both are just as easy and quick to sell.
With gold bars, this means a minimum purity of 999.9 purity gold of any size. Less pure bars may be difficult to sell.
With coins, stick with well recognised coins and you'll always be able to sell them at any time. If you want to sell 100 gold coins to a dealer, that dealer will be able to sell various amounts of that batch to different customers
Insider tip: Ask the Physical Gold team for guidance if you're unsure which coins or bars will be easiest to sell.
5. Upside potential
The value of a gold bar will increase and decrease directly in line with the underlying gold price. There's not a scarcity of gold bars, so their premium will not increase.
Gold coins on the other hand could well enjoy value rises over and above the change in gold price. This is most common in limited issue coins such as the Royal Mint Queen's Beasts Series. Some of the earlier issues in this collection are trading at 30-50% premiums.
Insider tip: Buy Royal Mint produced limited issue coins when they're first released to only pay a modest premium. Wait until they finish the production run and prices can rocket within a few years.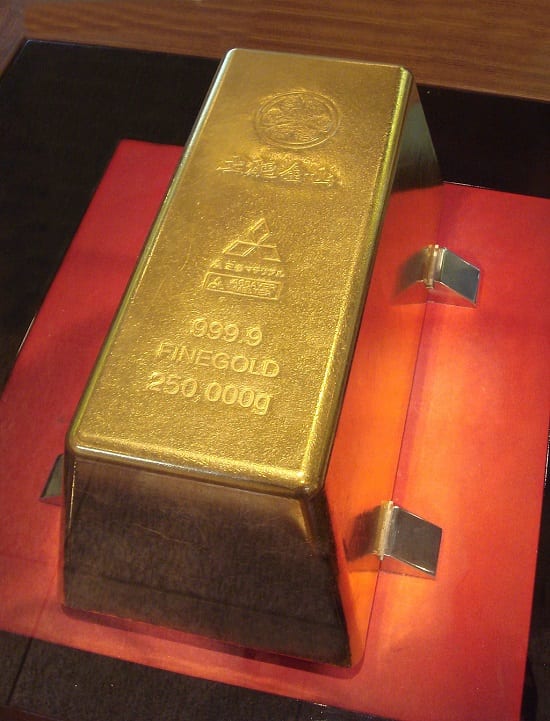 6. Personal satisfaction and interest
Depending on your budget and the dynamics of the market, the choice between gold bars or coins can either have a significant or limited impact on your profit outcome. Sometimes the difference in your profit from buying and selling a 1oz Britannia coin compared to a 1oz gold bar is tiny.
It may be the case that your decision on whether to buy coins or bars can be based on personal preference. Owning an historical coin can bring joy, even if it cost more than other options. Paying a premium for a brand-new gold bar in nice laminated packaging can provide worthwhile satisfaction.
So while it's important to consider the above 6 factors when investing, buying the odd item for personal reasons is never a bad thing.
Call us at Physical Gold to know more about buying coins or bars