Gold's monetary value and history make it a respected investment worldwide.
But when you enter the world of precious metals, it can be challenging to determine whether to invest in gold coins or gold bars.
Although it seems like a difficult choice, there's no right or wrong answer.
Some investors may benefit from gold bars or coins alone, while others could blend the two in their investment strategy.
As the UK's leading online gold bullion dealer and supplier, we can help ease your dilemma and strengthen your investment strategy.
Our tips will clarify your options and guide you in diversifying your investment portfolio.
What You Need To Know About Gold Bars Vs Gold Coins
Gold Coins
The primary difference between the two forms of gold bullion is shape and size.
Gold coins are round, small and feature designs that add scarcity and desirability.
They often relate to an important historical event or monarch.
Due to their small size, investors may find storage solutions more manageable.
If you decide that growing your gold coin collection is right, browse through our assortment of coins and bolster your investment portfolio.
Gold Bars
Gold bullion bars, on the other hand, are available in larger sizes, and though their price per gram may be lower, you may need a more extensive budget for your gold investment.
They're basically rectangular blocks of gold, so don't hold much historical value and trade solely for their gold content.
While they may be closer to the spot price and cost less per gram, you could end up paying a higher price than you would for coins, especially if you opt for the most diminutive bars.
Factors To Consider When Choosing Gold Bars Or Gold Coins
Before making your final decision, identify your objectives and determine which factors matter most.
To ensure you're making the right choice, ask yourself:
Are you looking for a long-term or short-term investment?
Would you benefit from owning smaller pieces of gold to use in transactions or sell when needed?
Are you willing to risk paying higher premiums for rarer gold in the hope of maximizing your returns?
Will you buy gold regularly in small amounts or invest in a lump sum at once?
Are you buying enough that Capital Gains Tax could play a role when you sell?
These questions can help you choose between gold coins and bars and enjoy the benefits bullion investment brings to your portfolio.
Remember, the best way to buy gold depends on your circumstances.
If you're struggling to decide which form of physical gold to invest in, our Portfolio Creator can help you find the best solution for your situation.
Gold Coins vs Gold Bars At A Glance
Category
Gold Coins
Gold Bars
Price Per Gram
Higher
premiums
when compared to large bars due to the cost for minting and delivery being a higher percentile
Lower premiums, due to the higher value the costs for the manufacture, etc are less noticeable. Bars of 10g or smaller can prove more expensive than coins
Storage and Security
Easier to store due to their smaller size
Require more storage due to their larger size
Investment Flexibility
Smaller size and cost make them easier to diversify
More cost effective, but their larger size make them less flexible in a portfolio
Potential To Increase In Value
The collectability of gold coins give them a higher chance of value increase
As pure gold, they will increase in line with the gold spot price, but no further
Liquidity
Command a larger market, and are easy to sell
Reliable and strong markets, but size can make them slightly harder to sell than coins.
Tax Advantages
Free from VAT and can be free from CGT
Free from VAT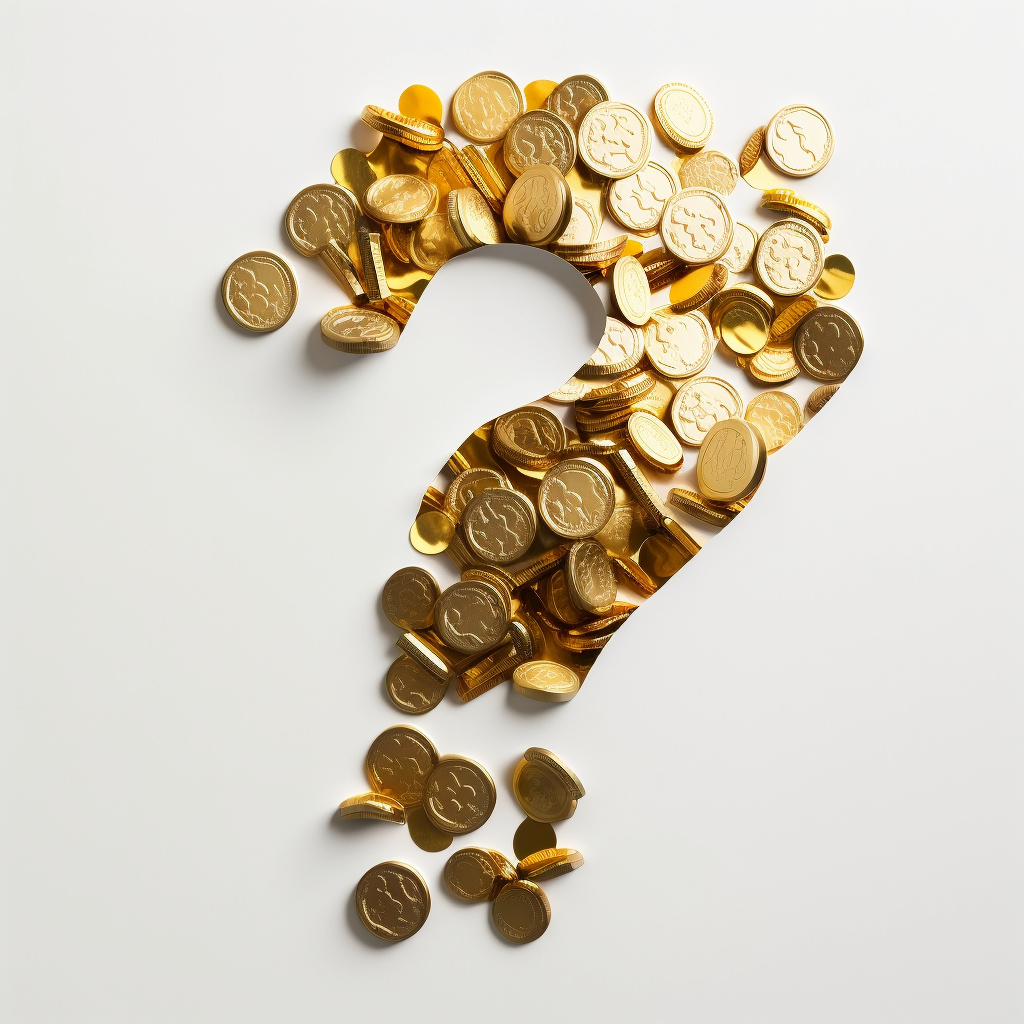 Key Takeaways
Gold coins offer higher investment flexibility, potential increase in value, and tax advantages, making them an attractive option for investors looking for long-term growth and tax benefits.
Gold bars are more cost-effective for larger investments, providing a consistently pure product and lower premiums, making them a suitable choice for investors focused on gold content and value.
When choosing between gold coins and gold bars, investors should consider their individual needs, investment goals, and preferences, as each option offers unique advantages and disadvantages.
Gold Coins Or Gold Bars? Here's How They Compare.
1. Price per gram
One of the first factors that might come to your mind is the price. When you want to buy either gold coins or bars, remember that all gold prices are different. Even if you compare gold of the same weight, the costs could deviate from each other. But despite such differences, they have one thing in common – the price per gram usually goes down if you decide to buy large gold bars rather than gold coins.
Gold bullion coins are often more expensive per gram than larger gold bars because they carry a design and higher relative production costs. Historical, commemorative or collectable gold coins will also possess a higher value due to their scarcity and appeal. But due to their size, they might be more affordable than most gold bars and be an ideal buy for investors on a tighter budget. We offer some of the most popular gold coins, including Gold Britannias, Gold Sovereign Coins and South African Krugerrand.
Generally gold bars represent the lower cost per gram option. Rather than mimicking the intricate designs of many gold coins, gold bars tend to be produced as simple blocks of gold with the manufacturer's stamp and a serial number. Bars are either 'minted', whereby they're cut to size from large sheets of gold, or 'cast' by pouring molten pure gold into a cast. Either method is generally cheaper to produce than gold coins.
The most significant cost factor comes with economies of scale. Quite simply, the overall cost of producing one bar of gold worth £30k, £40k, or £50k is far lower as a percentage of cost than producing lots of small coins to the same value. The interesting caveat which most novice investors miss is that small gold bars up to 10g or 20g in weight tend to actually cost more per gram to buy than the equivalent weight in bullion coins. At this tiny size, they lose the cost advantage of size and due to them being made in lovely laminated packets are actually more costly to produce than a simple coin.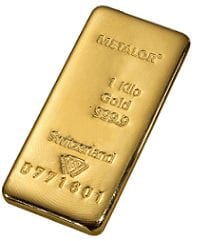 Verdict
Gold bars tend to come with lower premiums, and if you buy a more significant amount, the price per gram might drop, and you might get the best value. If you're looking for the lowest cost per gram, our 1 kg gold bars could be what you're looking for.
2. Storage and Security
When considering storage and security for gold investments, both gold coins and bars offer unique advantages and disadvantages. For UK investors, these factors play a crucial role in deciding the option that best suits their needs.
Gold coins have a smaller and more compact size, making them easier to store and transport. Their size allows discreet storage in tubes, benefiting privacy. However, their size and potential collectability mean gold coins may need more secure storage solutions to protect against theft or damage. Consider the additional costs and effort required for secure storage when investing in gold coins.
In contrast, gold bars are larger and heavier, needing more storage space, usually a secure vault which can carry with it high additional costs. We cover this in depth in our gold storage guide.
Verdict
Gold coins provide the advantage of being more manageable in size and easier to transport.
The 7 Crucial Considerations Before Buying Gold
Make sure you invest in the right type of gold bars or coins with this handy guide
3. Investment Flexibility
When considering investment flexibility, the huge range of choice with gold coins and their smaller size means they provide far more divisibility and variety.
Gold coins are smaller and lighter than large gold bars, making it easier to buy and sell individual coins and adjust investments according to market conditions.
After all, if you own one gold bar worth say £10,000, you're unable to sell £1,000 worth. You either have to sell the whole bar or nothing at all. By owning gold coins, the investor benefits from the flexibility of having smaller pieces of gold. This enables partial sales to either raise funds when needed or capitalize on price rises, while still leaving some investment in the gold market.
Cheaper per unit, gold coins allow investors to diversify their portfolio through different types of coins without breaking the bank. With a typical Sovereign gold coin costing around £400, investors are able to add to their investment regularly in affordable amounts.
This 'cost-averaging' approach can iron out market volatility and act as a method of accumulating savings, albeit in gold coins rather than cash! Our Monthly Saver product provides a means to set up monthly purchases of coins on an automated basis.
Portfolio diversity can also benefit many gold investors. While gold bars vary very little between various manufacturers, gold coins are available in hundreds of designs from many mints around the world. The sheer variety of gold coins available can enable gold investors to create a mixed portfolio of coins, varying in size, age, risk, and value.
Winner: Overall, gold coins win in terms of investment flexibility. Their smaller size and collectability allow investors to easily adjust their investments and diversify their portfolio through different types of coins. Although gold bars are more cost-effective and stable, their larger size can make them less flexible for investors to adjust their investments as needed, and they may have lower potential returns. Therefore, for UK investors looking to maximize investment flexibility, gold coins are the better option.
"Avoid buying tiny coins like the quarter Sovereign or tiny 5-gram gold bars like as prices are expensive. The full Sovereign coin provides enough divisibility at a good price."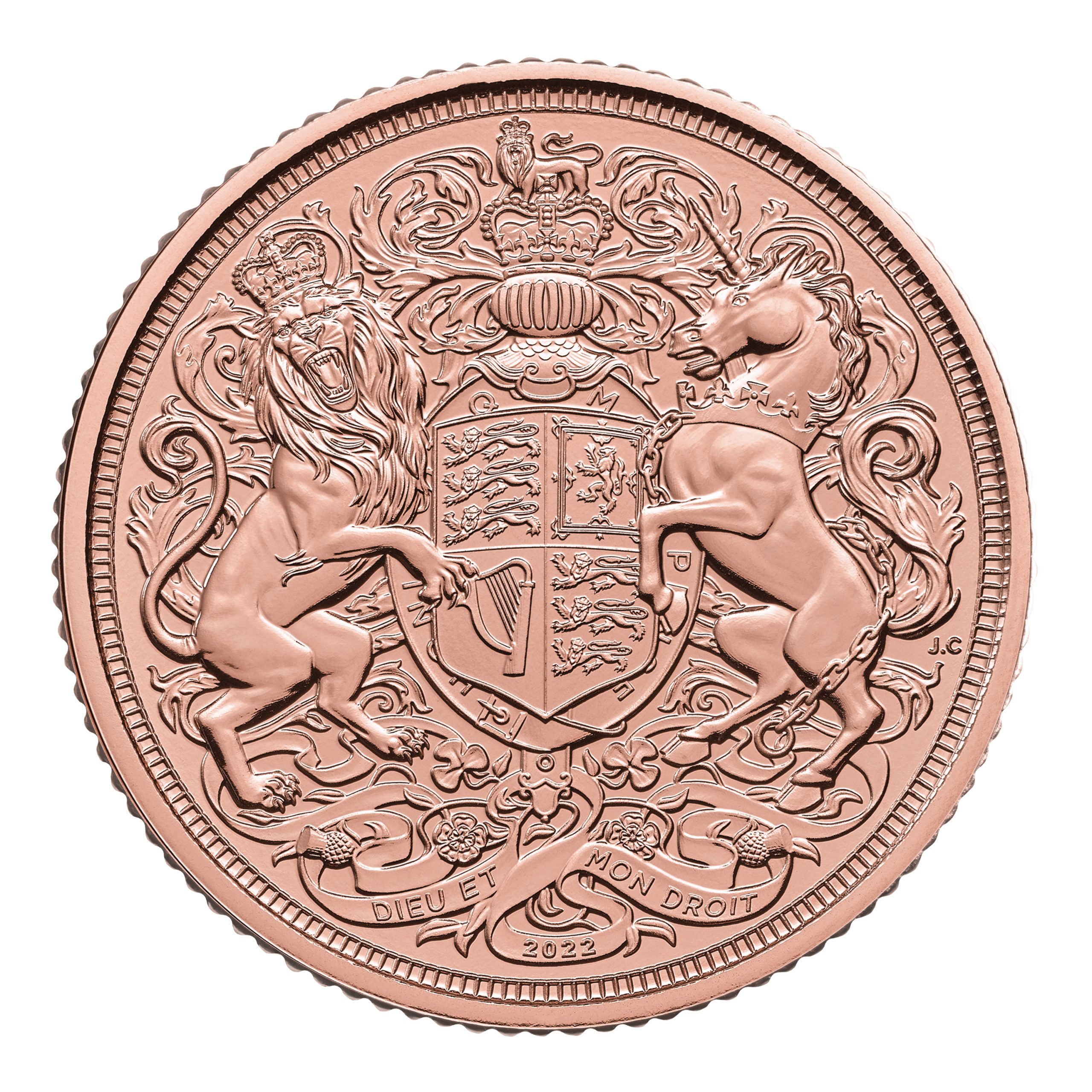 Verdict
Overall, gold coins win in terms of investment flexibility. Their smaller size and collectability allow investors to easily adjust their investments and diversify their portfolio through different types of coins. Although gold bars are more cost-effective and stable, their larger size can make them less flexible for investors to adjust their investments as needed, and they may have lower potential returns. Therefore, for UK investors looking to maximize investment flexibility, gold coins are the better option.
4. Potential Increase In Value
You might expect the value to fluctuate when investing in a precious metal like physical gold, even though it's a reliable investment. Before you choose whether to buy gold bars or coins, consider their upside potential.
Gold coins can offer their investors the benefit of scarcity. They come in a specific design and might be able to grow in value above the change in the gold price as time goes by. When you buy limited issue gold coins when they first get released and hold onto them for a few years, their premium could increase significantly, and you might get an excellent return on investment.
This often happens when there's a limited issue of certain coins, like the Royal Mint Queen's Beast Series. Some of the older series are now available on the gold market with a 30-50% premium.
When buying gold coins which command a higher premium, such as historical coins, they're additional value offers some protection if the gold price falls. However, they represent additional risk than buying gold bars as the investor has to pay higher premiums on purchase. Therefore the gold price needs to rise more to make a profit then with gold bars.
Unlike the coins, gold bars don't offer gold investors any scarcity. Their value might often change in line with the gold price. And because of all these factors, their premium isn't going to change.
For this reason, gold bars are a preferred choice for investors looking to have a more simple and direct exposure to the gold price. Gold bar values will not rise at a faster pace than the underlying gold spot price, however the lower initial premiums paid means that the value has to rise less to be in profit.
Verdict
Overall, gold coins come out on top in terms of potential increase in value, making them a more attractive option for UK investors who are seeking long-term growth potential. While gold bars can also appreciate in value over time, gold coins have a unique advantage due to their collectability and rarity, which can drive up their price and potentially lead to higher returns.
5. Liquidity
When it comes to liquidity, gold coins generally have the advantage over gold bars.
If selling back to a gold dealer, there should be no difference in selling coins or bars. Both can be converted to cash within a day or two.
However, there's a more varied market for gold coins, which includes collectors and investors who are interested in specific designs. This gives sellers more options when disposing of their gold.
For example, if you have a rare or highly sought-after coin, it can be possible to find individual collectors willing to pay high premiums.
Selling gold bars can be slightly more challenging due to their size, but this doesn't mean that they are not a liquid investment. Transporting large gold bars to a seller (such as a registered gold dealer) can prove more costly than coins.
Our gold bars are made with consistent quality and purity, which can make them a reliable and attractive option for investors who are looking for a stable investment that can be sold with relative ease.
It's important to keep in mind that liquidity can be affected by market conditions and other factors.
"Ask the Physical Gold team for guidance if you're unsure which coins or bars will be easiest to sell."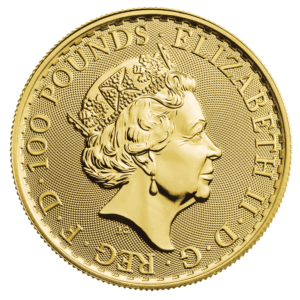 Verdict
When it comes to liquidity, gold coins are the marginal winner. They have a larger market and potential for higher returns, which can make them a more attractive option for UK investors who are looking for a liquid investment. While gold bars are still a reliable and attractive option, their larger size and less specific designs can make them slightly more challenging to sell, which gives gold coins the edge in terms of liquidity.
6. Tax Advantages
UK gold investors can enjoy buying gold bars and coins VAT-free. But UK coins are clear winners with the tax advantages they can bring to investors. They are considered legal tender and are free of the Capital Gains Tax, which can be highly beneficial to those who are investing more money or looking to invest in gold regularly.
Currently, the CGT-free threshold is £12,300 per year. But in April 2023, the amount will fall to £6,000 and decrease even more in 2024 to £3,000. This means that you won't need to pay the tax unless your earnings from selling your gold cross £3,000 a year.
Therefore, you might want to join other UK investors and invest in gold coins to ensure you don't get a surprise bill for the tax. You can easily recognise the CGT-free coins on our website with a grey sticker.
Insider tip: Buy Royal Mint produced limited issue coins when they're first released to only pay a modest premium. Wait until they finish the production run and prices can rocket within a few years.
"All our Capital Gains Tax free coins feature a grey 'CGT free' sticker on our website"
Verdict
Gold coins recognised as legal tender have a clear advantage due to their potential exemptions from CGT. Not all gold coins share this benefit, and investors should be aware of the tax implications of the specific coins they are purchasing.
Why Buy From Physical Gold
Our team is certified and experienced in providing guidance and dealing in Gold and Silver investments, holding accreditations from:
British Numismatic Trade Association (BNTA)
National Association of Pension Funds (NAPF)
Chartered Institute for Securities & Investment (CISI)
British Numismatic Society
Royal Numismatic Society
To further ensure your confidence, we provide buyback guarantees for your peace of mind. Our satisfied clients have left us over 1000 5-star reviews, and the number continues to grow. To learn more about why you should trust us, visit our "Why Buy From Us" page, or reach out to us at our Hatton Garden offices by calling 020 7060 9992.
Call us at Physical Gold to know more about buying coins or bars
At Physical Gold, we offer impartial and free advice to investors who wish to build their gold portfolio. Call us on (020) 7060 9992 or get in touch with us by email and we will be happy to help you make the right choices for your investments.
Image credits: Mick Baker