Gold & Silver Video Guides
If the content is queen for websites, then the king must be multimedia content! With this in mind, Physical Gold set out to create 20 gold and silver industry videos, related to questions and topics, we are frequently asked about relating to the gold and silver industry.
We have published these on YouTube, so, why not click on any of the 20 videos below and learn what Daniel Fisher, the CEO of Physical Gold has to say on each of the topics
Learn about the value of buying 1oz silver coins, including the Krugerrand, Canadian Maple Leaf, Australian Silver Kangaroo, the UK Royal Mint's Lunar series and annual Britannia coin. This video contains some valuable insights as to why this coin denomination is great to add to a portfolio as well as the tax-efficiency benefits, which are available for UK residents.
Are you looking for some reasons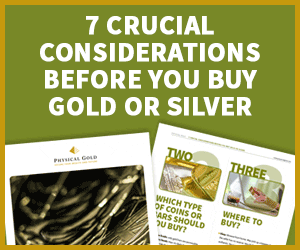 to buy gold sovereigns If so, then watch this video, which lists five very good reasons to buy these coins. Learn why Daniel Fisher believes that investors should have some of these coins in their portfolio as well as the different sizes of sovereigns, which are available.
This video focuses on the fact that any investor thinking about buying silver should seriously consider buying the Britannia silver coin. An ideal low-priced 99.9% pure coin (since 2013), the Britannia's history is explored as well as investment potential, tax-efficient status as well as various options including proof sets and storage solutions.
Buying from Physical Gold Ltd couldn't be easier really, but this video aims to make it even easier by explaining the process in five simple steps. Just watch the video to learn the account registration process, qualifying for special offers, searching for products and adding them to the shopping cart as well as the checkout process.
Why buy gold bars rather than gold coins This video reveals all and expands upon many of the benefits and the investment philosophy to adopt when buying gold bars. Listen here to some quality investment tips and how having a combination of bars with differing size, weight and quantities all make perfect investment sense!
We could have written 55 reasons but limited ourselves to just five within this video! Daniel expands on some of the major reasons, which we don't want to give spoilers for here, but instead recommend everybody to watch the video. In particular, learn why gold should feature as a part of any investment portfolio.
So, you might be sold on the idea of buying gold sovereign coins, produced by the UK Royal Mint. But, how do you get the best value for your money when buying them This is the question posed and answered within this video, which explores a range of approaches (hacks) to getting more gold Sovereign coins for your money!
If you are thinking of investing in silver coins, then watch this video! Analysts are predicting an explosive price rise for silver in the future, but which coins do you buy Daniel reveals all in this highly informative video, which selects five of the best silver coins, which can leave investors with no doubt as to which coins, they should buy.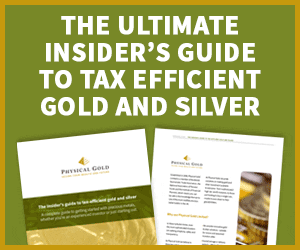 Do you know your alloys from your carats Learn about these and other gold and silver industry jargon terms in this helpful video. Listen to understand what the terms mean and blast away any myths or misunderstandings from the crevices of your mind! This video is an excellent educational tool for investors and the general public alike!
Do you like the idea of investing in Gold Britannias and Gold Sovereigns, but only have funds for one, so which do you choose Daniel answers all in this informative video, which explains the investment rationale behind both gold coins. Learn about both coins in terms of tax efficiency, liquidity and other factors too!
Collecting coins makes you a Numismatist, but is it possible to make a profit too The answer is YES, learn how in this Physical Gold video which explains how coin collecting is not only for fun but is for profit too! As with all investments, it's important to let your head rule rather than your heart, so why not become an informed numismatic investor
Balanced it's such a lovely word, especially when it's used in the phrase "balanced investment portfolio". Daniel explains exactly what this is and why gold needs to be included as a part of any "balancing". View to learn the rationale behind this conclusion and how gold can protect the investor in many circumstances.
There are so many different factors,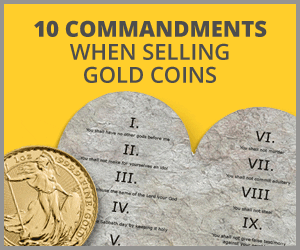 which determine the value of a gold bar So, how much is a gold bar worth Find out by watching this video, which gives viewers the "lowdown" on the calculation process behind valuing gold bars and how this can be used to the advantage of informed, streetwise and "savvy" gold investors.
Open your eyes to the world of gold investment by watching Physical Gold's video "How to buy gold". It sounds like an easy question to answer, but we explore "buying gold well" here and guide listeners through the steps to a healthy buying process. Many think that gold is only for the extremely wealthy, but Daniel also explores more affordable monthly saving options too.
Do, you own some gold and want to realise the highest cash price for it Of course, you do! Daniel Fisher explores the various techniques here and learns how to maximise your profits, with a particular emphasis on buying correctly in the first place. Are you intrigued to learn more about selling, then simply click on the video!
We know the answer to this question, but the video explores the often-asked question of should people invest in gold and silver Daniel guides viewers through the many reasons that investors should consider these precious metals and the contrast between investing in the two of them.
So, you have decided on investing in silver – but what suits your investment purposes better, silver bars or coins It's a frequently asked question for us here at Physical Gold and Daniel explains the fundamental differences of investment approach and rationale between the two. You'll need to click the video link to learn more!
We have come to 2019 and silver investment has now been popular for millennia. So, we can predict with optimism that silver will flourish into the future, it's safer than low-interest earning cash. Listen to Daniel in this video to hear his views on the investment potential of silver in 2019 and in years to come.
Investing in gold should always be a medium to long term investment decision Why, well you have to pay the dealer spread at both ends of the transaction for a start! Daniel explores the topic here and explains why gold whilst not an interest or dividend bearing investment when bought in its physical form, is still alluring in the mid to long-term.
Why is gold priced per oz (ounce), what is the spot price and why is this so important Daniel discusses this and more in our final of 20 videos. If you haven't watched any then watch this video, which is highly educational to both investors, Numismatists and quizzers alike!
Physical Gold – YouTube channel
We hope you have enjoyed these 20 gold and silver videos If so, why not view all of our videos at the Physical Gold YouTube channel As a business, we believe in removing the "trade jargon" and hope that visitors will find our videos to offer sound advice and information.
Buying gold and silver from Physical Gold
We are only a phone call away on 020 7060 9992 or complete our contact form for a speedy callback. We offer competitive prices, a fine selection of gold and silver coins and bars all with our hassle-free customer-focused service.