Silver investing now and in the coming years
In this video, we'll take a look at silver's prospects for 2023 and beyond. Over the past 5 years, interest in silver has grown exponentially to the point where we now get almost as many silver enquiries as gold.
So is silver a worthwhile investment in 2020 and 21, and what can we expect from it, we examine silver investing in 2022?
I'd like to start by looking at downside risk. The silver price has fallen from around £13 an ounce at the start of 2017, to £12.50/oz the following year, and nearer to £12 an ounce in 2019. Clearly, the prospect of owning a depreciating asset is unappealing.


Downside risk
However, unlike gold, silver's demand consists predominantly from industrial use. As the world's most conductive material, silver is used in most electronic components, solar panels, photography and medicines. The digital age is only going to develop over the coming years, creating new electronic demands on silver. The search for alternative energy will lead to increasing silver demand with electric cars and electric solar energy. So with industrial demand rising, downside risk to silver is minimal.
Gold-Silver ratio
It's also fair to say that the silver price has suffered far worse in recent years than the gold price, with clear suggestions that it's been oversold. The ratio between the two metals' prices has widened from a long term average of 47:1 to 70:1 a few years ago, and now an incredible 95:1.
This theme may scare inexperienced investors, but this would suggest a buying opportunity in 2020 for silver. If you can lock in prices when the silver price is so low, your upside becomes magnified.  The silver market is far smaller than that of gold, so prices can be more volatile. It also means that the price can move up in percentage terms far quicker and far greater.
Global economy
The silver price could well receive a double boost over the coming years.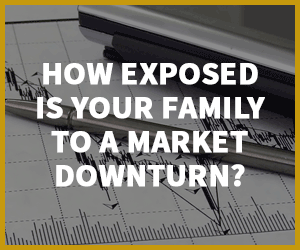 As well as the rising industrial demand, there's plenty of uncertainty in the global economy to boost silver as a safe haven. 2019 and beyond marks a turn in the economic cycle. The middle of 2018 saw property prices begin to fall and global stock markets start to decline from their 9-year bull run. After nearly a decade of rising stock and property prices, the global economy is set for a big correction, especially with interest rates now on the rise. Throw in Brexit and a growing car leasing credit bubble, and safe havens could well become the flavour of the month once again. Gold will likely rise first, with silver following behind. But once silver starts its upward trend, the pace of increase will outstrip that of gold.
Diversify
A lot of investors ask me whether they should buy gold or silver. After all the two metals are quite different. For me, there's a strong case to own both. Diversification is key in today's digital globalised economy, so investing in silver and gold is a great way to hedge your hedge!
CGT tax free
By sticking to Silver Britannia coins, any profit you make is also free from Capital Gains Tax!
Silver investing in 2020 with Physical Gold Ltd
So there you have it. 2020 and beyond are set to be exciting years for silver investing. Courage may be needed to enter a market which has fallen in value, but history will tell you, that's the exact time to stack your claim.
If you feel silver could play a role in your investment portfolio, or you simply want to buy some silver coins or bars, then don't hesitate to call our team of experts on 020 7060 9992.
I hope you've enjoyed today's video. If so, please check out all 20 videos in the gold & silver investment guide series.