Buy Gold Online
Being able to buy gold coins and bars online has many advantages. Live pricing, the convenience of ordering from the comfort of your home and free insured delivery in many cases. But if you're daunted by the process of how to place an order online, this video runs through 5 easy steps to placing an online order.

For those needing the human touch, our friendly team of experts can be contacted for help either by calling, live chat or emailing. But if you're ready to buy and want to transact online, then you can order from our online store 24/7.
Step 1: Register a free online account
You can set up an online account with Physical Gold at any time. There's no obligation to buy and you can benefit from the latest news, special offers and new product notifications if you also subscribe to the newsletter.
Simply click on 'Register' from the homepage's top bar and enter some basic details
Step 2: Add products to your basket
Hovering over the 'Buy Gold' title in the black bar will reveal two columns of navigation. On the left is various product categories. So if you know you want gold coins but want to browse, click on this category. If you've narrowed your choice down to Gold Sovereigns, then this category will display the various Sovereign gold coins available on one page. From these category pages, simply click in to view each product and add to your basket from there. You can then either continue shopping to add more products or view your basket.
The second column of navigation goes directly to our best selling product pages. So if you know exactly which product you want or need inspiration from our best sellers, then this takes you straight there.
The final alternative is to use our intelligent search function. By clicking on the magnifying glass in the black bar, you're able to search for particular products. As you start typing, it will make suggestions based on your search.
 Step 3: Proceed to checkout
When you've added all your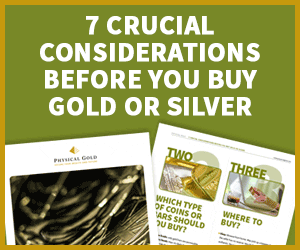 desired gold products, click on 'View basket' or click on the small shopping trolley icon in the black bar.
Ensure the items in your basket are correct, adjust if necessary and click update cart.
On the right-hand side, you have the choice of selecting delivery or storage and adding a coupon code if you have one. Storage is only available for orders over £2,500 so smaller orders will not offer the choice. When everything is correct, click on the green 'Proceed to checkout' button.
Step 4: Make payment
Now you're just 1 step away from completing your gold order. If logged in, you should see all your details on the left-hand side. If not, login now. On the right-hand side, you can now select your payment method.
After clicking the agreement to our terms and conditions, you simply click the green 'place order' button.
If you choose direct bank transfer, you'll receive an email with the bank details and an order number for reference. If you selected card payment, then you'll be taken to a secure Sage Pay portal to enter your card details once you click 'place order'. You'll be reassured to know that we use 3d Secure to protect you and your card.
Step 5: Receive your gold and documents
Once your order is placed, you'll receive an email confirmation with your order number and our bank details if you're paying by online banking. If you bought more than £10,000 of gold, you'll also have to email over 2 forms of ID for anti-money laundering purposes.
Once payment has cleared, your gold will be packed and sent either directly to you or to the storage facility if selected. You'll receive full documentation including a certificate of authenticity.
So it's that simple. 5 quick steps to buying gold online from Physical Gold Ltd. Don't forget that our team are here to help guide you if you get stuck in this process or simply need advice on which coins or bars to buy. They can be contacted on 020 7060 9992, on live chat or by leaving a message here
If you liked this video, don't forget you can view all 20 of our videos here, covering all you need to know to successfully invest in gold and silver.