Buying a gold bar can often create great advantages for an investor's portfolio. Firstly, gold bars allow you the opportunity to acquire gold at a slightly lower price point than coins. This is primarily due to lower manufacturing costs in terms of design and finishing.
The spot price of gold itself does not change, whether you are buying bars or coins. Additionally, gold bars are available in different sizes. Many investors prefer to purchase larger bars like the 1 kg gold bar. They may treasure the joy of purchasing and owning a large quantity of gold that they can add to their investment portfolio. However, many investors prefer to buy smaller bars, and a popular choice is the 10 gram gold bar. Let's understand why.
Divisibility
The first reason that any investor would want to buy smaller bars, is to enhance the divisibility of the portfolio. Owning a 1 kg bar may seem satisfying and rewarding, but at the time of selling, the investor gets only one chance to sell all the gold at a single price point.
This means that investors cannot plan to take advantage of different price points in the market. They have to decide to sell at a particular price, believing that its right for them. So, while smaller bars may be more expensive, although only slightly so, investing in a 10 g gold bar offers you the advantage of divisibility. Also, if an investor purchases a large number of them, dealers are happy to offer discounts. Therefore, if the plan is to acquire 1 kg of gold, buying these smaller bars is likely to be more advantageous.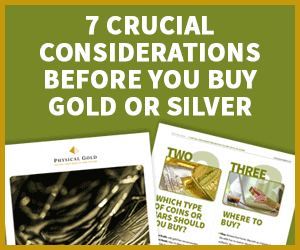 Payment advantages
Purchasing gold bars from a reputed dealer can often be carried out over the phone or online. It is not mandatory or essential for the buyer to visit the dealer's premises personally. However, there are certain rules and regulations one needs to follow. For example, large transactions that are typically over £10,000, requires identification to be provided.
However, when buying a 10 gram gold bar, this isn't required. Purchases can be planned in batches so that the value of the transaction does not exceed £10,000. It is also important to note that credit and debit cards will generally be accepted in the case of smaller transactions and purchases of smaller bars. However, larger purchases require the buyer to pay online. Many investors prefer to use the debit or credit card route, so buying a 10 gram gold bar could be better.
Variety
Any gold portfolio would generally benefit from a variety of coins and bars. This is also an essential factor to bear in mind when investing in gold bars. A 10 gram gold bar is a popular product and is produced by different well-known refiners across the world. So, buying these smaller bars gives you the advantage of choice. You may choose to invest in bars manufactured by two or three different refiners, with a different look and feel, design and refiner stamp.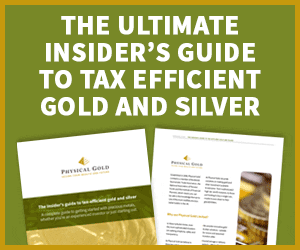 Tax efficiency
In the UK, all investment-grade gold is VAT exempt. Similarly, gold bars may also be capital gains tax (CGT) exempt. However, if the gold bars you are purchasing isn't, some tax planning may be required. CGT is only chargeable on profits that you accumulate, over and above the £12,000 threshold in a single tax year. Therefore, buying smaller bars can help you plan your taxes better, e.g., having a £24,000 threshold if bars are sold over two years.
Get in touch with the gold experts at Physical Gold
Whether you are investing in large bars or a single 10 gram gold bar, our experts at Physical Gold are best placed to offer you the right advice for your purchases. Call us on (020) 7060 9992 or get in touch with us online and a member of our team would be happy to answer your questions and offer you the right advice.
Image credits: Reverent and Wikimedia Commons