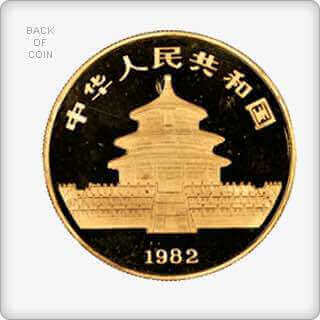 The Panda coin
Country: China
Face Value: 100 Yuan
Gold Content: 1 ounce (31.103g)
Purity: 99.99% (24 karat)
Gross Weight: 31.1036g
Coin Diameter: 32.103mm
First year of issue: 1982
The Chinese Panda coin is a series of gold bullion coins issued by the People's Republic of China. This coin is 24 karat gold and has a face value of 100 Yuan. The mint introduced the Panda gold bullion coins in 1982. Each year of production, other than 2002, the reverse design of the panda coin has changed and has therefore enabled the Chinese to build a steady demand regardless of gold price fluctuations.
Over the last 30 years, Gold Panda Coins have become an established favourite with many collectors, who appreciate their stunning and unusual designs, as well as the coin's highly distinctive colouring. The coin itself is backed by the Chinese Government which means it has a guaranteed purity level much like the UK Britannia coin or the South African Krugerrand.
---
Proven techniques to sell your gold coins at the highest price. Download FREE
---
Mintmarks
One area where Panda Coins differ to other bullion coins is that they don't contain any mintmarks to show the place where they have been produced. Pandas are produced in a number of different Chinese mints including Beijing, Shanghai, and Shenyang. In order to determine the mint, you need to take a careful look at variations between coins such as the colour of the metal or subtle design differences.
Currently, all Gold Panda Coins have a purity of 99.99, making them an ideal option for gold bullion investors. They are also available in a wide range of different denominations, depending on your investment requirements. Up until 2016, the gold Panda was produced in denominations ranging from 1oz to 1/20oz.
Now in metric…
This has now changed, however, and Panda Coins are currently being minted in metric system sizes instead. The reason for this change is purely down to the coins growing popularity with international investors. With many countries replacing the old troy ounce system with modern metrics, the People's Republic of China felt they could capitalize on the coin's widespread appeal by following suit. The new and updated coin sizes can be seen below:
1 oz coin is now 30 grams
1/2 oz coin is now 15 grams
1/4 oz coin is now 8 grams
1/10 oz coin is now 3 grams and
1/20 oz coin is now 1 gram
Since 1983 the Panda Coin has also been available in silver. Like the Gold Panda, the Silver Panda Coin's design changes every year making them very collectable among investors.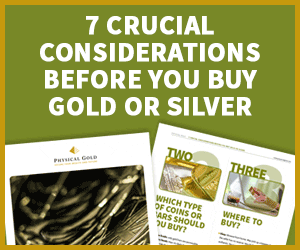 The growing appeal of Panda Coins
Many astute investors believe Panda premiums could rise significantly over the coming years due to growing demand linked into China's rise as an economic powerhouse. With their modest premiums, these coins can offer a viable bullion alternative. There is also a vast natural market for Panda Coins due to the growing amount of expatriate Chinese ethnics.
The obverse features the Temple of Heaven with Chinese characters on top saying "Zhonghua Renmin Gongheguo" meaning the People's Republic of China. If the issue is a commemorative issue of the Chinese Panda coin, the theme will be marked below.

Variety….
The Reverse shows different portraits of pandas that change every year, other than the one exception in 2002.
Whilst the value of gold and silver has been in continual fluctuation over the past few years, the value of Panda Coins has continually increased, and the market shows no signs of slowing down. Currently, Panda Coins are growing in value at a much higher rate than other bullion coins. This is partly due to the fact that they are comparatively relatively scarce, and also because they are only produced in fairly small mintages.
Image Credit: Wikipedia