Investing & Collecting Silver Britannias
This video looks at the ever popular Britannia silver coins and assesses its role as a collectable investment.
The original Britannia coin was released as a 1oz gold coin by The Royal Mint in 1987. It attempted to emulate the success of the gold Krugerrand which has cornered the gold investment market for the previous two decades.
The silver Britannia launched ten years later and was originally issued as 958 fineness 1oz silver coin. From 2013, purity was increased to 999.9 fineness, otherwise known as 24 carats.
The coin characterises the best of Britain, with Queen Elizabeth's portrait on the obverse and various versions of the Britannia icon on the back. The notion of Britannia goes back to Roman times and is depicted as a brave goddess warrior, complete with shield and trident. Her shape supposedly represents the personification of the British Isles.
So why is the silver Britannia such a good collectable investment?

1.Low premiums
The idea behind the Britannia is to offer a bullion coin containing 1oz of silver at a low premium. The coin is mass-produced to reduce costs and buyers are handsomely rewarded with price reductions when ordering large quantities of the coin.
2. Varied designs and options
The main image of Britannia on the coin's reverse gives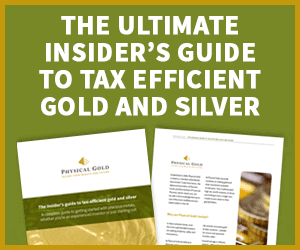 the coin its beauty. For those seeking to combine investment with collecting different coins, the Britannia is a great option as the image is updated regularly. The classic Britannia design stands, holding aloft her trident and shield. Previous motifs have included her riding a chariot, sat with a lion, close up and more contemporary designs.
Some designs are only available in proof finishes, but their variety makes the Britannia collectable, enhancing future values.
Special edition Britannias have also been launched, including the Oriental border and 30th-anniversary edition.
3. Tax efficient
Unlike the non-UK silver coins we sell, the Britannia has the added advantage of being legal tender in the UK. With its face value of £2, any profits made when selling silver Britannias is free from Capital Gains Tax. With predictions for the silver price to skyrocket over the coming years, the Britannia silver coins CGT tax free status really helps boost its merits as a collectable investment.
4. Stackable
With its modest 1oz in weight, the Silver Britannia provides a low-cost entry into the world of precious metals. Unlike the larger silver options such as 1kilo bars, the Britannias allow regular purchases for modest investors. Gradually building a silver Britannia collection is a great way of cost averaging the market while developing a nest egg.
If bought in bulk, storage is made simple. The coins come in Royal Mint tubes of 25 coins and monster boxes of 500, great for silver stacking.
5. Proof sets and fractional sizes
If you veer more towards the collector rather than an investor, the Silver Britannia is a versatile option. Each year, the coin is not only minted in bullion finish, but also as a proof coin with strictly limited issue size. While these coins cost a far higher premium, they come in beautiful presentation boxes and make for great gifts.  Fractional versions are also available as part of special proof sets which include 6 different coin sizes.
Contact us to buy Britannia silver coins
So there you have it. The sheer versatility of Britannia silver coins makes it a fantastic choice as a long term investment and collectors coin. As our best selling silver coin, we help customers buy and sell Silver Britannias every day. If you need help or guidance, don't hesitate to call us on 020 7060 9992 or send us a message here.
If you enjoyed this video on Silver Britannias, you may also want to view our others in our video tutorial suite. These cover both gold and silver, coins and bars.