The best 1oz Silver coins
With so much choice now available for silver 1oz coins, it's important to ensure you pick the absolute best coins to meet your objectives. With that in mind, we run through the top 5 1oz silver coins to buy. Each of our expert selections is based on meeting a particular buyer objective. We recommend the best silver coins for;
Mass Appeal
Highest Purity
Best for Price
Collectability and
Best All-Rounder
1. Mass appeal
The 1oz Silver Krugerrand is our first recommendation. Only launched in 2018 for the first time, the silver bullion Kruger comes a full 51 years after the gold coin first launched. The reputation of the Krugerrand for over half a century as a familiar, simple, trustworthy and great value 1oz coin, creates a great platform for this silver version.
Focussing your portfolio on coins with global appeal will increase your liquidity and selling options, regardless of where your future takes you.
2. Highest purity
Silver coins are minted in a variety of purity levels.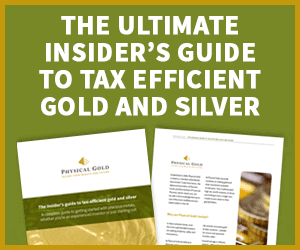 Some are 958 parts silver, while most now boast 24 carat purity of 999 parts silver. The Silver Maple Leaf takes that to the next level with 999.9 purity. That's 99.99% silver to you and me.
While a small selection of other coins also achieves this feat now, the Canadian Mint was the first to produce their gold and silver to such extreme purities. They, therefore, enjoy a reputation for being experts in this field.
3. Best for cost
Prices amongst even mass-produced bullion silver coins can vary greatly from mint to mint. If your objective is to get as many silver 1oz coins as possible for your money, then one of the lowest cost options is the Australian 1oz silver Kangaroo coin.
Produced by the highly regarded Perth Mint, the Kangaroo manages to undercut many of its rivals, particularly when it comes to larger quantity orders.
4. Best for collectability
If you enjoy building your silver coin collection and collecting a set of coins, then the Royal Mint's Lunar series is an enticing option.
The Year of the Pig 1oz coin, for example, is one of 12 different coins in the range which represents the Chinese Zodiac. Premiums, when each coin is released, are relatively low for collectable coins, adding value as an investment. The coins are likely to benefit from increases in value due to the strong global demand for these coins. The added bonus is their tax free nature for UK buyers.
5. Best all-rounder
No surprises here – the 1oz Silver Britannia should provide the backbone to any silver coin portfolio in the UK. These coins offer great value, being mass-produced to a simple bullion finish. Quantity discounts are generous for larger orders, with 500 coins coming in stackable monster boxes.
The design of the Britannia motif on the back of the coins is updated every few years, creating a degree of collectability to the coins.
Possibly their biggest appeal though is their tax-free status. As legal tender in the UK, selling these coins at a profit is completely free from Capital Gains Tax for UK residents.
Conclusion
So, there you have it. Five great 1oz silver coins, to suit a variety of objectives. Don't forget that with the growth of the silver investment market, new 1oz silver coins are being minted all the time, so expect original and exciting additions to join this list in the coming months and years. If you enjoyed this video, you can see 20 of our top video guides here.
If you're keen to get started with silver, visit our online store at www.physicalgold.com/buy-silver-coins. We provide huge potential savings if you want to order silver coins for delivery to your door. If you'd like to chat with a member of our team, then please call 020 7060 9992.