Silver coins were first seen in Britain during Roman times; however, it wasn't until the creation of the Royal Mint in 1886 that they started being produced on a mass scale. Over the last thousand years or so, the Royal Mint has been responsible for some of the finest examples of silver coinage ever produced and whilst silver is no longer used in the creation of circulation coins, historic British coins still prove to be hugely popular with collectors and investors alike. Silver bullion coins are also still produced by the Royal Mint and are highly sought after by investors who value them for their silver content. Here are some of the most collectable examples of British silver coins:
1)    Queen Victoria "Gothic Crown" 1847
The crown was a large and heavy silver coin that remained in circulation between 1707 and 1965. It weighed exactly 1 oz and had a face value of 5 shillings. Silver crowns are incredibly popular with collectors due to their size and relatively high silver content. Pre-1920's crowns contained exactly .8409 troy ounces of sterling silver (92.5% purity). Thereafter they were produced in 50% silver up until 1946.
One of the finest examples of a silver crown is the Queen Victoria "Gothic" crown of 1847. It is considered by some collectors to be one of the most beautiful British coins ever minted. It was also produced in very limited quantities (only 8,000 were ever minted) and its depiction of Queen Victoria wearing a crown meant it was the first coin to feature a crowned monarch for over 200 years.
---
Find out how to sell your coins at the highest possible price. Download our FREE 10-rule Cheat Sheet here
---
2)    Queen Victoria 1887 Silver Sixpence
From one of the largest silver coins ever produced to one of the smallest; the silver sixpence has become a firm favourite with collectors due to its cultural significance. It was first minted in the reign of Edward VI and circulated until 1980. Over the years it has come to be considered a good luck charm and was often placed in Christmas puddings as a symbol of good luck. Silver sixpences were produced in sterling silver up until 1946 and therefore have a relatively high silver content despite their size. In 1887 Great Britain celebrated Queen Victoria's Golden Jubilee by issuing a special sixpence to commemorate the event.
3)    King Edward VII Silver Florin 1902 – 1910
The florin is a large, thin silver coin that was issued from 1849 right up until 1967. The coin had a value of two shillings and up until 1920 contained exactly.3364 Troy ounces of sterling silver. The Florin was the first-ever example of decimal currency, introduced in Queen Victoria's reign as an early trial before later being abandoned.
King Edward VII florins are highly prized among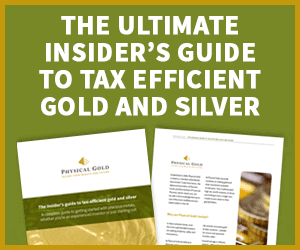 collectors due to a unique design variation. Up until 1902, all florins were minted with an image displaying the shields of the United Kingdom on the reverse side. Between 1902 and 1910 however, the coins' design was changed to depict an inspiring portrayal of a standing Britannia instead. The Standing Britannia florin is considered by many collectors to be the more attractive design, perhaps in part due to the fact it was only minted for a period of 8 years. In 1911, following the accession of George V, the florin's design was changed back to the original shields and sceptres design whilst later issues featured the national emblem.
4)   William IV Crown 1831 – 1837
William IV coins tend to be very popular with investors as the king only had a relatively brief reign. Consequently, there are fewer coins from this time period still about. During William IV's reign Crowns were not issued at all for general circulation, however, some proofs and patterns were. These are now highly sought after and can fetch considerable prices. The obverse of this stunning coin features a bare head portrait of William IV whilst the reverse depicts a crowned shield on a mantle.
5)    George IV Half Crown 1823
Half-crowns were a silver coin equivalent to two shillings and sixpence or one-eighth of a pound. The half-crown was first issued in 1549 during the reign of Edward VI. Pre-1920 half-crowns contained exactly .4206 troy ounces of sterling silver.
One particularly rare and sought-after half-crown is the 1823 George IV half-crown. Its reverse side features a garnished (fancy) shield with a thistle and shamrock positioned on either side. George IV was also the last British king to be shown on coins wearing a Roman-style laurel wreath.
6)    Queen Elizabeth II Silver Britannia 2012
Some coins produced by the Royal Mint are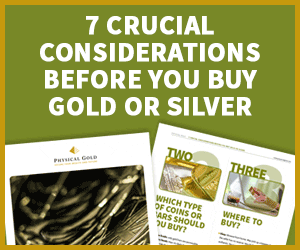 aimed exclusively at investors and have a much higher silver content than circulation coins. These are known as bullion coins. First issued in 1997, the 1oz Silver Britannia is one of the most popular British bullion coins among investors and is traded all over the world. The 2012 silver Britannia is a particular favourite with investors as it was the last ever British coin to be struck in Britannia silver, a standard first introduced in the 1696 Coinage Act. After 2012 Silver Britannia's were struck in .999 silver. The coin is also the only issue apart from the 1987 silver Britannia to feature the original Britannia design. You can browse our full catalogue of silver Britannia coins here.
7)    Queen's Beasts Coins 2016-2021
The Queen's Beasts are a series of 10 coins produced by the Royal Mint in both gold and silver since 2016.  Every year another two coins in the series are released, with the final coins to be released in 2021. Each of the coins in the series features an engraving of one of the 10 heraldic Queen's Beasts statues that were present at Queen Elizabeth II's coronation.
The Queen's Beasts silver coins are a very good option for investors as they are currently the only two-ounce silver bullion coins produced by the Royal Mint. Their stunning designs all of which are created by renowned engraver Jody Clark also makes them a popular choice with collectors. Queen's Beasts coins are minted in exceptionally fine silver and have a purity of .9999. Browse our selection of Silver Queen's Beast's coins here.
8)    Silver Lunar coins
Silver Lunar coins are a series of coins produced by the Royal Mint in order to celebrate our multicultural community in the UK. Combining examples of the finest British craftsmanship with ancient Chinese tradition, the Silver Lunar coin was first minted in 2014 and is struck in .999 solid silver. A new lunar coin is launched each year, with each edition set to feature a different animal from the Chinese zodiac. The coin is available in .999 bullion silver. Check out our full range of Silver Lunar coins here.
Buy British silver coins today
Physical gold is one of the leading silver coin dealers in the UK. We offer a huge selection of silver bars and silver bullion coins including some of those already mentioned above. To view our complete range of British Silver coins, please visit our website here. If you wish to discuss a specific item with us or if you need any investment advice, please get in touch by calling us on 020 7060 9992.
Image Credits: Neil David, eBay and Rona Cox