Gold Coin Collecting
In this video, we discuss how gold coin collecting can also produce a healthy profit if done correctly. We used to consider gold investors and hobbyist coin collectors as two different groups of people.
But, we're increasingly asked by those who enjoy accumulating coins as a hobby, which ones are best to also turn a profit.
So I thought I'd look at some of the best ways to combine a passion for collecting coins with a desire to make money! I'll run through step-by-step, how best to collect gold coins AND make money.
I'll even be telling you exactly what type of coins to focus on to maximise returns.

Today, I'll cover 2 main areas. Firstly, which type of coins to focus on and then how to buy and sell them for the biggest profit.
Type of coin to collect
So which coins are the best coins to collect in the first place?
Choosing coins with your head, rather than buying from the heart, will more likely result in the most profitable choice. Too many coin collectors buy coins based on personal desire or preference, rather than buying for more logical reasons. Going down the route of very rare or obscure collectable or numismatic coins can be risky as they can be illiquid and require high degrees of knowledge.
This doesn't mean you should stick simply to mass-produced bullion coins because they're the cheapest. It's important you achieve a balance between value and enjoying the gold coin collecting process.
Gold Britannias – A Great All-Rounder
A great example would be the Gold Britannia coin.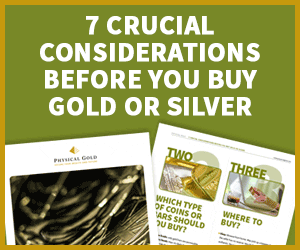 This happens to be our best-selling investment coin for larger investors as premiums are low and the coin benefits from being Capital Gains Tax free, so any profit is yours to keep!
But unlike many other mass-produced coins, the design of the coin's iconic Britannia image is updated every couple of years. This makes the coin highly collectable, but without demanding the high cost associated with collectable coins.
Queens Beast series
Another great example of combining investment with a collectors hobby is the Queens Beast Series of coins. Like the Britannia, these coins are produced by the Royal Mint and benefit from being tax efficient and well-known. Two coins are released each year, with a total of ten coins in all. Each coin is beautifully designed and features Queen Elizabeth on the front, and one of ten heraldic beasts on the reverse.
The challenge of collecting all ten coins, and their quarter ounce and silver versions if you like, is satisfying, but being part of a set means premiums should rise quicker than on regular mass-produced coins. We've seen values of some of these coins increase by 40% in a year, even when the gold price has remained the same.
How to buy and sell
Next, I reveal how best to collect and buy coins. The key here is to develop a relationship with a reputable UK gold dealer. Dealers such as Physical Gold will offer the best access and choice to collectable coins, meaning you can base choices on value and upside potential rather than simply what's available.
When buying limited issue coins such as the Lunar series and Queens Beast coins, being on a top dealer's mailing list will mean you'll hear about these coins before others. Generally, collectable coins will have the lowest premium when first released and can sharply increase in cost as stocks run low and time elapses. So getting in as soon as a coin is launched will lower your purchase price and increase profits.
If you have a really good relationship with a dealer, they may be able to call you when opportunities on older numismatic coins arise. With large customer bases, dealers sometimes buyback collectable older coins and can offer these at a discount to those who've expressed interest in such deals.
So, how about selling?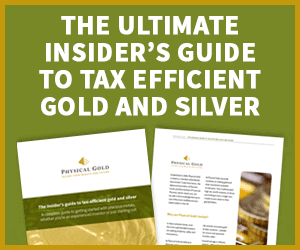 Well, if you have time, selling individual coins privately will usually yield the highest prices. Posting the coin on a platform like eBay should gauge if there are other collectors willing to pay a premium for your coin to complete a set they're collecting.
Alternatively, selling back to your gold dealer is a simple and quick path to lock in your profit, as you can quickly turn around a sale when the gold price hits a certain level. If time is on your hands, then working with a gold dealer can achieve a higher sale price if they can match you with a specific buyer.
So there you have it, if you like the idea of collecting beautiful gold coins as a hobby, but want to be smart in the way you do it, then follow these basic guidelines. And remember, my number one rule to selling coins at the highest price, is ensuring you select the right coins in the first place.
Buy beautiful collectable gold coins from Physical Gold
We stock an array of fantastic gold coins, ideal for collectors and investors alike. If you need any help or guidance about gold coin collecting, our knowledgable team are available on 020 7060 9992 or on the live chat function on the website.
If you found this video helpful, we have 20 of our top video guides covering both gold and silver coins and bars together on this page.