How to buy silver online
Silver is often a great addition to any investment portfolio. If we check silver prices over the last ten years, it's interesting to note that the precious metal has always tracked gold. So, when gold prices rise, so does silver. Having said that, silver is a great investment, simply because you can buy more of it. The price of gold, when compared to silver is around 80:1. So, it's a lot cheaper than gold and requires lesser investment to build a decent portfolio. Investment pundits are bullish on bullion silver for 2018 and silver prices are expected to go strong on the back of higher demand. It's interesting to note that the higher demand for silver actually comes from industrial applications and not from investors looking to build a portfolio to maximise their wealth.
---
Thinking of buying silver? Read the FREE Insiders Guide to silver first
---
www.physicalgold.com don't just sell gold! We're also experts in silver and we've made it just as easy to buy silver from us as it is to buy gold. If you have any questions around how to invest in silver UK or foreign products, the amount to buy, whether to buy silver coins or silver bars or how it fits in your portfolio, then just give us a call and we'll be happy to talk through your options.
How to buy physical silver in five steps
Step 1. Register an account in seconds / log in
Sign up for your free www.physicalgold.com account. It takes just a few minutes and we'll provide you with expert tips and updates, to keep you informed of market movements, special offers and relevant insights. Just click on the 'register' button or log in to the site if you're a returning user.
Step 2. Select the 'silver' product category
We offer four different main types of product categories. You can select either Silver Coins or Silver Bars from the relevant tab.
On the dedicated Buy Silver page, you should find all the information you need, along with short videos about your silver investment.
Since the beginning of 2021, customers can now buy gold and silver products in the same basket.
Step 3. Add your silver to your basket
On the silver page, you'll be able to indicate how much silver you require. Please be aware that VAT is added to all silver products when purchasing in the UK.
If you'd like your silver stored, please enter that request in the notes field of your order, subject to min of £2,500 value.
Step 4. Pay using bank transfer, or credit card
We accept bank transfer or several types of credit card. Simply input your payment and address details, as you would with any other online transaction. www.physicalgold.com uses the 3D secure payment method, giving you extra protection and peace of mind.
Step 5. Receive your silver to your door (or use our secure storage option)
Watch Daniel Fisher's YouTube video, "Silver investing in 2019 and beyond"
Growth industrial areas stimulating demand for silver
The renewable energy business is growing in leaps and bounds as communities across the world are looking for ways to move to sustainable energy to reduce dependence on fossil fuels. Silver is a great conductor and is much in demand for photovoltaic applications, including solar panels. Demand for industrial silver grew to approximately 92 million ounces in 2017 and is predicted to keep rising. Another huge area of growth for silver is its application in electric cars.The electric car segment is expected to explode worldwide within the next ten years. Industrial demand for silver is expected to skyrocket on the back of these innovations. While demand is rising, supply has fallen. Experts believe that the global production of silver from mines has already peaked. Since 2011, the net production of mined silver has fallen by 72.1%. Yet, it remains a tangible asset and many investors turn to silver, looking to insulate themselves from the huge global risks of international stock markets, the falling US dollar, dwindling opportunities in the global money markets and the volatility of crypto-currencies. All of these factors make learning how to buy physical silver an important priority.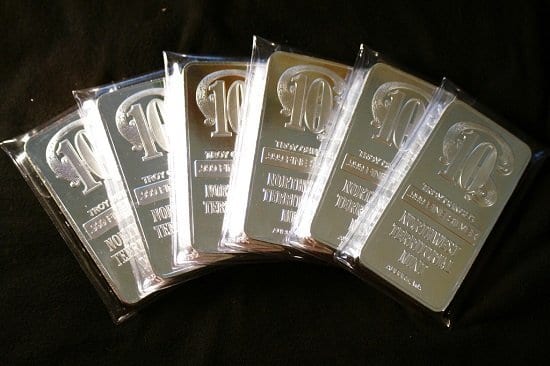 Yet another good reason to buy silver is that you can liquidate it in smaller quantities. This is a great advantage when selling silver for short term liquidity. Gold being way more expensive does not offer this opportunity. The researchers at www.physicalgold.com actively study these market trends. So, for those of you who are seriously looking to buy silver, this article explores how you can do just that from www.physicalgold.com.
How to invest in silver UK wide may seem like a daunting process for first-time buyers but adding some silver to your portfolio is as easy as doing your weekly shop online.At www.physicalgold.com, we secure silver at a fantastic rate, thanks to our size, market credibility and established history in the UK precious metals market. And our BNTA accreditation means you don't need to worry about the quality of our metals (as you might at a high street merchant). We trade investment-grade silver only and even provide you with a certificate to prove it! And because we value our clients, you can always call us if you need that extra bit of guidance on any silver purchase. We are London-based, which is the heart of the UK financial services industry.
Get in touch to discuss how to buy silver online
We hope you have enjoyed our guide – "How to buy silver online". So, as you can see, buying silver from www.physicalgold.com couldn't be easier. If you need help at any step of the way – such as discussing types of silver or asking about buyback arrangements – all you need to do is call us on 020 7060 9992 or email us. We pride ourselves on our helpful and efficient service and we'll get back to you straight away. Now you know how to buy physical silver, why don't you browse our tax-free silver section.Shop Silver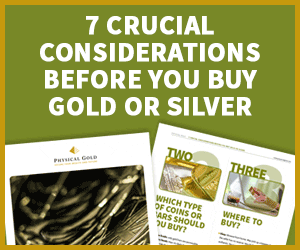 Image credit: Brian Shamblen