Wholesale buying creates pricing advantages due to economies of scale. This simply means that when a buyer buys anything in bulk, he gains substantial discounts from the wholesaler. Assuming that the buyer is a retailer, there is a legitimate expectation of profit when he prices the same commodity at market price and sells his stock. Well, precious metals are no different and the same rule applies to the bulk-buying of silver bullion.
Why buy silver in bulk?
But, who would buy silver in bulk? Surely very large quantities are required to be bought and significant capital deployed for the purchase? This is indeed the barrier to buying precious metals wholesale. A substantial investment is required to complete the trade, which deters most private individuals from pursuing such deals.
---
Download the free silver buying cheatsheet to get all the insider's tips
---
Key challenges
Moreover, there is the problem of storing large quantities of precious metals in your home or at a secure facility, arranging secure transportation to move your purchase and lastly, the paperwork required to buy wholesale. However, if you could manage all that, you could have a significant advantage in building an impressive silver portfolio, with far lesser capital outlay, when compared to retail buyers.
Provided you have the capital to do this, you could invest the money required to buy 20,000 ounces and perhaps acquire 28,000 oz. of silver, to sell later if prices were to rise or simply hold it long term as an investment for your retirement. However, please remember that such a purchase at today's prices of around $16 an ounce would set you back $448,000.
Ways to buy silver in bulk
If you don't have the required capital to make such a large investment,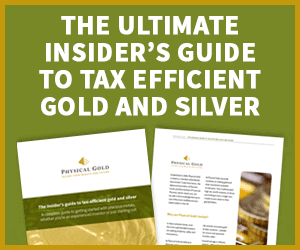 one of the ways to do it is to team up with your friends to form a pool of investors who can invest their resources to build a sum good enough for a large investment. However, do bear in mind that the formation of such an investment club will require quite a bit of legal paperwork to ensure that each investor is clear about what he/she receives. You would also need to be sure that all the investors are reliable people who can be trusted.
How else can I buy silver in large quantities?
Another idea is to purchase silver futures on the commodity market. The futures market usually operates in a speculative manner, where investors simply sell off their holdings when prices move up. They do not expect to take delivery of the metal or wait until the maturity date of the contract. However, if you were to buy these futures and take physical delivery of your silver when the contract reaches completion, you could be buying at wholesale rates. Of course, you would need to keep playing the market, and over time, you could have a sizable amount of the precious metal.
Many investors who wish to buy wholesale silver, actually get registered as a precious metals wholesaler and open a company along with a company bank account, etc. However, this approach could take months and a whole lot of paperwork before you can get started. You would also need to report earnings, taxes, and comply with regulations pertaining to the industry as well as companies house compliance procedures in the UK.
Identifying wholesalers
Nevertheless, whichever route you choose to buy your silver in bulk, you will need to identify wholesalers who will sell you the metal in large quantities. Of course, the silver coins and silver bars are manufactured by reputed mints across the world. So, you could try getting in touch with them in the first instance. But, do bear in mind that many mints would only do business with you if you were a registered numismatic or precious metals trader or a financial institution registered with the FSA. In order to qualify, most companies require to show trading records over a number of years. So, this may not work too well for you if you are just starting out in the wholesale business.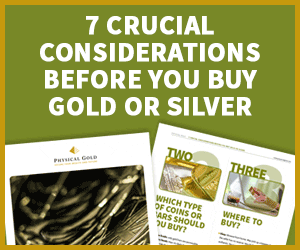 Contact us to buy wholesale silver
At Physical Gold, there are wholesale buying options in the online store that you can certainly explore. You would not be required to have a whole lot of paperwork in place to avail of our bulk buying option for silver.
All you need to do is simply register yourself through our online account opening process. When you select the amount of silver you want to buy, you will see that we have an option for you to select large quantities within the dropdown menu itself. You would also notice that the larger the quantity of your purchase, the more substantial the discount. For example, you could save £2,219 if you were to buy 100 silver bars, weighing a kilo each.
Call us on 020 7060 9992 or email us with your wholesale requirements and an investment expert from our team would be happy to contact you and discuss your requirements. We also sell gold wholesale too.
Image credits: Sprott Money and Fu Fu Wolf