Like gold, silver is a very attractive vehicle for preserving your wealth and saving for your future. Owning silver diversifies your portfolio out of the usual stocks, shares and bonds. By transferring some of your assets into silver, you're not only securing your future but giving your savings a good chance to grow at above market rates. So, here's our 'starters guide' on how to invest in silver, to give you a headstart when the time comes to make your first purchase.
Why invest in silver?
You're likely to already know that gold trades at a far higher price than silver so, apart from the improved affordability, why would you invest in silver instead of gold? In fact, the current price parity between gold and silver is close to 80:1.
Here's the deal…
Cost is one of the things to consider. If you're just getting started with precious metal investment, then silver can provide easier access to the market than gold; getting you started quickly and with less risk. It's not only about taking fewer risks. There is a huge liquidity advantage in owning silver as well. Let's suppose two years down the line you suddenly needed cash for an extreme emergency. You need to turn to your investments and liquidate a small bit to get around £5,500.
---
Download the FREE Silver Investment PDF now
---
Liquidating a gold bar or two could mean that you end up with a lot more than you require and lose your asset as well. With silver, the scenario is somewhat different. Due to its cheaper market value, you can easily sell a calculated amount to generate just the cash you need and leave the rest of your investment safely locked in.
Diversify a gold portfolio through buying silver
If you already own some gold, then adding silver will further diversify your portfolio. Silver's price growth – in percentage terms – can often beat that of gold, due to its slightly higher volatility and low price point. Paired with gold, silver can be a highly attractive asset to own; protecting your investment against swings in the gold price, whilst simultaneously giving you the opportunity to beat those very swings.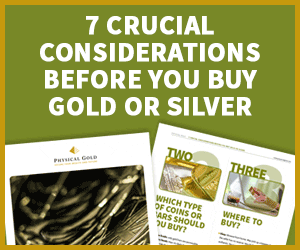 It's probably important to remember that silver is expected to rise during 2018. Its current spot price is $16.58 per ounce. Pundits believe that this is expected to touch $20 quite soon. Silver is expected to zoom upwards, riding on the back of increased industrial demand coming from industries like electric cars, solar, electronics, etc.
That's not all…
In addition to rising demand, the mined supply of silver is slowly thinning out. Peru is a leading producer of silver. In 2017, the Peruvian Ministry of energy and mining have published their silver production data, showing a huge drop in production. The ministry has attributed this decline to exhausted reserves in Cajamarca, a major silver producing area in the country. The report stated that silver production in Peru fell by 12% in February 2017, when compared to the same period for 2016. 2018 figures are expected soon. If production continues to slide at the current rate, it is likely to have a significant impact on spot prices of silver.
How do I get started with some silver?
The easiest way to get started with silver, as with gold, is to talk to a precious metals broker. An experienced broker will be able to secure a good price for you when purchasing your silver, as well as offering supplementary services such as discussing your options and securely storing the silver on your behalf.
If you'd like to talk to us about investing in silver then you can get in touch here.
A popular option for getting started with owning some silver is, to begin with, a modest amount and then graduate to larger bulk commitments as your portfolio grows and your knowledge increases. Growing your silver portfolio this way can be very cost-effective and makes it easy to manage the percentage of your portfolio assigned to silver, increasing it incrementally over time.
What else should I know before I start buying silver?
A credible and experienced broker will quickly tell you that there are typically two types purchased by UK silver investors: silver bars and silver coins. Silver coins are Capital Gains Tax exempt, as they're technically still legal tender, so often these can be the most attractive option, as they can save you a percentage on your profits. You can read a bit more about the different types of silver here.
I'm ready to invest in silver, what should I do now?
If you'd like assistance in taking your first steps into silver bullion or gold investment, then we're more than happy to have a no-obligation call to discuss your options and requirements. We sell online, but you can arrange a visit by calling us on 020 7060 9992, or you can also get in touch using the form on our contact page here.
Image credits: George Becker