Gold and Silver Investment
All fans of the old spaghetti-style western movies would remember the film – "The good, the bad, and the ugly". Speculative investors often invest in a typical cowboy style without understanding the dynamics of the market. In a world where online gold dealers are becoming increasingly popular, savvy investors need to be aware of the pitfalls of this market. In this article, we will explore the pros and cons of gold and silver investing and also look at a few novice pitfalls which could leave your investment stranded, if you're not careful.
The pros of investing in gold and silver ('The Good')
While gold and silver has been used as a medium of exchange in the past, coins and bars are now bought and sold as an investment. Buying real physical gold (as opposed to paper or electronic), offers a unique, intrinsically valued asset  which can rise in value and provide balance to a portfolio.
Established market
The Internet and the information age has created transparency across the globe when it comes to gold and silver prices. It doesn't matter whether you're based out of Honolulu or Hokkaido, spot prices of gold and silver are easily available for all investors to browse before buying or selling. There are plenty of reputed online gold dealers who would guarantee your purchases and industry bodies like the LBMA or the BNTA are regulating the market at all times. This creates a level playing field for all investors to be able to invest their money safely.
Verifiable assets
For investors in the UK, the London bullion market has created a system by which all gold bars in their system are verifiable, starting with the manufacturer, the assayer through to storage facilities in which the bars are held in LBMA recognised vaults. Through these best practices, the gold industry has reduced the risk of counterfeit bars entering the system. In a similar manner, the silver industry is also well regulated, providing investors with a transparent market where their money is safe as long as they're dealing with registered, reputed brokers and dealers.
---
Download our FREE Insiders Guide to Tax Efficient Gold and Silver Investing here
---
Unique hedge against inflation and recession
Precious metals like gold and silver are an excellent hedge against economic turmoil and inflation. The prices of gold and silver have remained relatively stable over the years and are not affected by volatility in the way that other asset classes are. All of this makes investments in gold and silver worthwhile in the long run. Owning gold or silver will likely reduce your overall financial risk as their value tends to rise when mainstream assets fall. In other words, gold and silver investment thrives during times of economic turmoil.
Disadvantages of gold and silver investing ('The Bad')
There are possible downsides to every investment and gold and silver have their possible disadvantages too. It's always important to assess every investment opportunity on it's merits and judge it based on your investment objectives and priorities.
No income from owning coins or bars
Once an investor purchases gold or silver in its physical form, he/she cannot make an income out of this investment unless the asset is sold. Certain investments in gold and silver are tax-free in the UK, however the same does not apply to the rest of the world. Of course, there are ups and downs in the spot prices of gold and these asset classes cannot be used to make quick money. Investors need to remain invested over the long-term in order to reap benefits from their investments.
Don't buy the wrong type of gold
Buying gold and silver jewellery is not ideal as making charges and wasted charges are deducted from the sale price. Since the prices of gold and silver do not rise quickly, these deductions could erode whatever returns you have made on your purchase. Only investment grade gold is VAT-exempt, so ensure you are buying bars and coins of 22 karats and higher only.
Buying gold or silver coins with huge premiums or in expensive packaging can also negatively impact your investment returns, so be sure to research the best coins for investment in your country. A good precious metals dealer should be able to provide guidance.
Costs to buying, selling and storing
The spread between the price you pay when buying and selling is higher when dealing with physical silver and gold than with electronic assets. The cost of manufacturing and distribution means that the market has to move up more with gold and silver investing to make a profit than trading stocks.
Another downside of investing in gold and silver is that you need secure storage. It may not be safe to store precious metals inside your home, especially if you have a large amount.
Professional storage solutions are available, for example, Physical Gold stores their client's purchases in an LBMA approved vault. However, there are costs attached to this and this and needs to be factored into the overall price.
The downright ugly
Trading in the precious metals markets requires you to be a savvy investor and have good knowledge of the market, especially when it comes to identifying genuine gold and silver. While there are accessories available in the market that can help you do that, you do require experience and specialised knowledge to be able to tell whether a bar or a coin is counterfeit. There are plenty of rogue traders out there and that's the ugly part. Many in investors often fall for the lure of advertising and end up dealing with one of these rogue traders. Needless to say, their purchases are often fake and by the time the end up realising that, the money is all gone.
As a precious metals investor, you need to deal with a reputed online broker at all times. The BNTA website has a full list of registered traders. Physical Gold is proud to be an authorised BNTA trader and has a long track record in the market, with thousands of customers who had a great experience with us.
Don't fall for the bad and the ugly
Talk to our precious metals experts at Physical Gold today and they will advise you on the best way to invest in gold and silver. Our investment experts take into account your investment goals, your personal profile and your investable capital. They use this information to advise you on the best way to build up a precious metals portfolio at the best prices in the market. Call us today on 020 7060 9992 or get in touch with us online to speak to a member of the team.
Image credits: Pixabay
Silver investing now and in the coming years
In this video, we'll take a look at silver's prospects for 2020 and beyond. Over the past 5 years, interest in silver has grown exponentially to the point where we now get almost as many silver enquiries as gold.
So is silver a worthwhile investment in 2022 and beyond, and what can we expect from it, we examine silver investing in 2022?
I'd like to start by looking at downside risk. The silver price fell from around £13 an ounce at the start of 2017, to £12.50/oz the following year, and nearer to £12 an ounce in 2019. Clearly, the prospect of owning a depreciating asset is unappealing.

Downside risk
However, unlike gold, silver's demand consists predominantly from industrial use. As the world's most conductive material, silver is used in most electronic components, solar panels, photography and medicines. The digital age is only going to develop over the coming years, creating new electronic demands on silver. The search for alternative energy will lead to increasing silver demand with electric cars and electric solar energy. So with industrial demand rising, downside risk to silver is minimal.
Gold-Silver ratio
It's also fair to say that the silver price has suffered far worse in recent years than the gold price, with clear suggestions that it's been oversold. The ratio between the two metals' prices has widened from a long term average of 47:1 to 70:1 a few years ago, and now an incredible 95:1.
This theme may scare inexperienced investors, but this would suggest a buying opportunity in 2022 for silver. If you can lock in prices when the silver price is so low, your upside becomes magnified.  The silver market is far smaller than that of gold, so prices can be more volatile. It also means that the price can move up in percentage terms far quicker and far greater.
Global economy
The silver price could well receive a double boost over the coming years.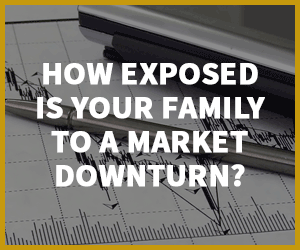 As well as the rising industrial demand, there's plenty of uncertainty in the global economy to boost silver as a safe haven. 2019 and beyond marked a turn in the economic cycle. The middle of 2018 saw property prices begin to fall and global stock markets start to decline from their 9-year bull run. After nearly a decade of rising stock and property prices, the global economy is set for a big correction, especially with interest rates now on the rise. Throw in Brexit and a growing car leasing credit bubble, and safe havens could well become the flavour of the month once again. Gold will likely rise first, with silver following behind. But once silver starts its upward trend, the pace of increase will outstrip that of gold.
Diversify
A lot of investors ask me whether they should buy gold or silver. After all the two metals are quite different. For me, there's a strong case to own both. Diversification is key in today's digital globalised economy, so investing in silver and gold is a great way to hedge your hedge!
Now tax free
By sticking to Silver Britannia coins, any profit you make is also free from Capital Gains Tax!
Silver investing in 2020 with Physical Gold Ltd
So there you have it. 2020 and beyond are set to be exciting years for silver investing. Courage may be needed to enter a market which has fallen in value, but history will tell you, that's the exact time to stack your claim.
If you feel silver could play a role in your investment portfolio, or you simply want to buy some silver coins or bars, then don't hesitate to call our team of experts on 020 7060 9992 for any guidance you need.
I hope you've enjoyed today's video. If so, please check out all 20 videos in the gold & silver investment guide series.
Do's and Donts of Buying Silver
With silver predicted to go up to $30 per ounce, many investors are now keen to buy silver. Like any other precious metal, one needs to be abreast of market trends and have some knowledge on buying silver before going about it. There are many forms of silver available in the marketplace, and it is important for investors to know how to assess purity, find the best dealer, be aware of the different sizes available and lastly, know the right price to pay.
Do understand the forms of silver
The most commonly available form is called the bullion bar. These are available in round, triangular and rectangular forms. The rectangular form is often the most popular as it facilitates ease of storage. When buying an investment-grade bar from a reputed dealer, it's important to note the purity number. This is usually imprinted on the bar and written as .995 or .999. Basically, a bar with a number that says .999 is 99.9% pure silver.
Buying silver and art combined…
Art bars are also available, and these are different from bullion bars as they usually have some kind of artwork with imagery or commemorative signage. Sometimes, these bars are released by mints to commemorate certain historical events. As these are collectables, they are often worth more than their spot price in silver. However, it is important not to get hung up on buying these collectable bars and invest the premium instead of buying bullion bars.
Do familiarise yourself with sizes of silver bars
Silver bars come in a variety of different weights and dimensions. Bars are weighed in troy ounces with increments of 1 ounce, 5 ounces, 10 ounces, a kilo, as well as 100 ounces and 1000 ounce bars. It is important to note that while smaller bars give you higher liquidity, they cost more per ounce due to their manufacturing costs.
If you are buying silver to grow your wealth, it is better to buy larger bars and keep them in storage. Bars often come packed in their own shell case you should never remove the bar from its casing. The casing not only protects your bar but also serves as proof that the bar has not been tampered with.
---
Read our Insiders Guide to tax free silver investment here
---
Do try to get the best price when buying your bar
Bars manufactured by reputed companies come with their brand imprinted on the bar. These bars are usually more expensive to buy, due to brand value and limited editions. If you're thinking of investing only in silver bars manufactured by reputed global mints or well-known brands, it's important that you research the brand thoroughly. However, the best deals are often found in generic silver bars available from local manufacturers. As long as you assess their purity and buy them through a reputed dealer, you can get a much better deal on these.
Do research your coins well before buying them
So far we have discussed silver bars, but an equally attractive investment opportunity lies in silver coins (such as Britannias). However, it's important to know enough about coins before buying them. Coins are also available as bullion and circulated coins.
Once again, bullion coins are worth their weight in silver, but circulated coins can often command a higher price depending on their rarity and their numismatic value. For example, a rare silver coin from the American Civil War is usually worth 100 times more than its value in silver weight.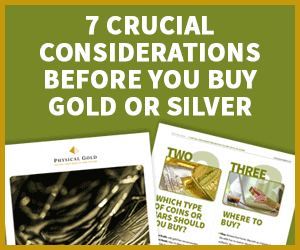 Don't get fixated on buying new silver bars and coins
The shiny lustre of a brand-new bar or coin can be difficult to resist, but there are better deals to be had on resold silver. At the end of the day, you want to buy your silver as close as possible to the spot price and it's pointless to spend extra money on a new branded bar or coin. Of course, it is important to verify the purity of the silver you buy, and as long as you trade with a reputed dealer, they would check the authenticity and the purity of the item before selling it to you.
Don't get fooled into paying more for shipping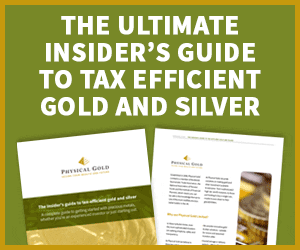 Many dealers advertise their silver coins and bars online at prices that seem like a steal and it's very tempting to purchase the product immediately. However, many of these dealers often charge you a very high amount for shipping. Basically, they tempt you into buying something that seems like a lower price but then make up their money through the excessive charge that they make for shipping. Always research shipping prices well before cementing a deal.
Don't purchase your silver on online marketplaces
Online marketplaces like eBay often have great deals on silver but do remember you're buying something that you cant touch and feel, often from an un-reputed dealer or an individual who is selling them online. The best way to buy silver online is to identify a reputed online dealer and call them first and speak with them before getting the deals. A list of reputed online dealers is available on the BNTA website.
Call or silver experts to know more about buying silver
At Physical Gold, we pride ourselves in being a reputed online dealer, registered with the BNTA. All of our products come with a certificate of authenticity and we also offer a guaranteed buyback on every product that we sell online. We also advise customers free of cost on the best ways to buy silver and practical, cost-effective ways to store them.
Call our hotline now on 020 7060 9992, or contact us online to have a member of the team call you back. We have a proven track record as an online precious metals dealer  (in both gold (bars and coins) and silver) and it is probably the best call you will ever make.
Image credits: Wikimedia Commons and Pixabay
If you're new to investing in gold and silver, then a typical concern is ensuring the gold or silver you buy is authentic and of a high grade. The motivation for most gold investors is to reduce their overall risk, so the last thing they want is to risk buying bogus coins or bars. Certainly, for the novice, the safest bet is to buy from a reputable dealer.
Research is crucial to ensure the credibility and integrity of the dealer (and as such, the metals they provide). At Physical Gold we operate a very tight process to ensure sub-standard or counterfeit metals don't enter our system.
Gold and silver sourcing and numismatic checks
We source our metals direct from manufacturers or mints, or from authorised dealers, ensuring their provenance is known.  Gold or silver purchased from the public is tested and verified by our numismatic team and rejected if it doesn't meet our strict standards.
Accreditations / track record
We are proud members of the British Numismatic Association (BNTA), which means we adhere to a strict code of ethics and guidelines on all our metals. Membership requires prior vetting and approval by existing members, to verify a dealer's integrity. Regular stolen and fake goods alerts are circulated within the BNTA so that we're aware of any forgeries on the market.    Look out for the BNTA logo to ensure your dealer is accredited and has signed up to such code of ethics. We're also members of the British Numismatic Society, an organisation made up of coin professionals, established as far back as 1903.
Certificate of authenticity
We can provide a Certificate of Authenticity upon request with a purchase you make through us, guaranteeing its authenticity and that your purchase has been checked and meets our standards.
---
Want to know how your finances would fare in a market downturn? Take the test to find out
---
Buyback guarantee
We are proud to offer all our customers a guarantee to buy back all gold or silver bought from us, regardless of time lapsed.  This demonstrates the confidence we have in our own checks and processes.
So if you're considering purchasing silver or gold, but are unsure how to judge its authenticity, then worry no more. That's our job as the experts, to provide you with protection and assurance.
Investors have always turned to precious metals like gold and silver when building their investment portfolios, which is why we have created this "How to Buy Gold and Silver" guide. Gold has always remained a popular asset class for many investors, due to its reliability as a store of wealth. Gold has performed well over the last 20 years and the spot price of gold has risen steadily, providing great returns in the short term.
Additionally, the yellow metal has provided an avenue for investors to hedge their risks during times of economic turmoil. Last year, we witnessed the price of gold reaching its highest ever peak due to the economic crisis across the world, triggered by the global pandemic. Silver has also risen steadily over the years, due to high industrial demand. Many investors invest in silver with the expectation that the white metal will generate higher returns in the future.
Deciding your objectives
When deciding how to buy gold and silver, it's important to understand that both gold and silver are available as bars and coins. The choice of precious metal depends on your investment horizon and objectives.
Investors who are looking for steady returns in both the short and long term are better off investing in gold. Silver, on the other hand, has a volatile market that is suited for speculative investments. The price of silver is quite low when compared to gold. Therefore, it provides an easy entry for investors into the precious metals market and allows them to book their purchases at current price points in the hope of making quick profits in future.
The divisibility factor
Divisibility is an essential factor when it comes to investing in precious metals. The logic behind this is quite simple. Assuming that the price point is right, and it meets your objectives, you will want to make a sale.
Owning a large bar of gold (such as 1KG) and silver (1KG) will provide you that one chance and the sale is over. However, owning several gold and silver coins of different dimensions give you multiple opportunities to cash in at different price points in the market.
A question of balance
Divisibility and liquidity are, of course, important aspects of your portfolio. But we need to think ahead. Spreading your investments between gold and silver can provide much-needed balance to your portfolio. The current gold-silver ratio is 72:1, which simply means that silver is 72 times cheaper than gold. Therefore, you can buy large amounts of silver and wait for the price to rise in the future, providing your portfolio with balance and meeting your long-term investment objectives.
Ensuring the safety of your investments
You must be certain that the gold and silver products you are investing in are authentic, high-quality and carry the right price tag. Always buy your precious metals from a reputed online gold dealer. This is the only way that you can be sure about the authenticity and quality of your purchases. Moreover, an online gold dealer will normally ensure that your precious metals are sent to you through an insured delivery service.
Most reputed gold dealers will also provide you with an option for storage. If you select this option, your gold and silver purchases will be stored in a secure, LBMA approved vault. All of these are great reasons why you should buy your gold and silver from a reputed online dealer. Going down this route will also ensure that there is no risk of theft or robbery.
Connecting with a reliable broker
Any investor who is serious about buying gold and silver needs to get connected with a reliable broker. But who is a reliable broker and how can you find one An online broker usually has a far greater variety of bars and coins for sale. But it's important to ascertain that the business is legitimate and has a transparent and reliable track record.
You can check if the broker is registered with an industry body like the BNTA or LBMA. Also, find out if they offer a guaranteed buyback scheme and check their reputation online. Once you have identified the broker of your choice, the next obvious step would be to discuss your investment objectives with them and draw up a plan.
Gold and silver can be sourced through online precious metals dealers, at auction or from areas specialising in precious metals. Hatton Garden in London features dozens of shops that sell gold and silver bars and coins. However, the choice of coins may be limited. The Jewellery Quarter in Birmingham offers similar services.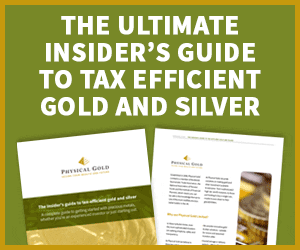 Know your gold and silver products
There are a few steps you can take to ensure that the gold and silver products you buy are genuine. Gold bars that contain investment-grade gold will always have a refinery stamp engraved on the face of the bar. It will also carry a number that denotes its purity. So, if the bar contains 24-carat gold with 99.9% purity, the bar will typically have a purity number of 999.9 on its face.
The refiner stamp will also denote the weight of the bar. Similarly, silver bars will also carry this information. When buying gold or silver coins, like the gold Sovereign or the silver Britannia, always ensure that you buy these from a reputed online dealer, who is registered and listed on the website of the British Numismatic Trade Association (BNTA).
How to buy gold and silver in the UK
Turning to gold and silver has been a tried and tested vehicle for investors in the precious metals category. While gold has remained a popular and preferred asset class for most investors, silver has steadily risen in popularity in recent years. Most investors prefer to hold these precious metals in their physical form. So, let's explore how to buy gold and silver UK-wide.
Once you've decided to put your money in the market, it's important not to get swayed by irrelevant offers. You should always evaluate your purchases by calculating how they can contribute to the balance, liquidity, and divisibility of your portfolio.
Don't ignore tax considerations, as this will ultimately impact your profits. Remember, if you're seeking to buy gold and silver as an investment, then it's best to stick to well-known UK silver and gold coins (such as Britannias). These have the advantage of being Capital Gains Tax free, but also offer flexibility to sell small parts of your holding.
Ensure you get good discounts from your broker and keep buying gold and silver coins and bars with low premiums. If you're investing in a coin, make sure that it has a strong secondary market.  The Britannia (such as Silver Britannias) and the Sovereign could be your top choices. If you are interested in buying numismatic coins, avoid buying obscure ones and ensure that there is scope to make profits in the long run.
Discuss your gold and silver investments with our experts
Physical Gold, one of the U.K.'s most reputed online gold dealers have an investment advisory team, who can assist you with learning how to buy gold and silver in the UK. Call us on (020) 7060 9992 or drop us an email by visiting our website.
Image credits: Hippopx and mlproject
Silver or gold?
One of the keys to great investment is timing and staying ahead of the pack. I receive many enquiries from keen investors asking about the prospects for silver.  Everyone has seen how well gold has performed over the years and many commentators feel that silver has huge upside potential.
I always describe gold as 'reducing the risk in your life', while silver is about 'taking risk'. Obviously with higher risk, comes higher potential reward. Nearly half our customers buy silver, compared to a minority of around 10% a decade ago. These customers feel silver has vast profit potential, so are willing to take the additional risk.
As a purely speculative punt, buying silver may be worth a bet but only as part of a well balanced portfolio. You'd certainly need nerves of steel to put significant funds into silver.  However, dig a little deeper and silver may not live up to being the new gold investment at all.
Here are 7 reasons why buying physical gold is still the best precious metals investment;
There is much less research and analysis available on the silver market as it's  less developed as an investment market. The more research available, the better chance you have of assessing an asset's prospect
If you buy gold there is no VAT to pay on the purchase. However, silver is not VAT exempt so you're 20% down before you've even started
The gold market has evolved into a highly competitive and efficient arena. So the bid/offer spread (or difference where a dealer will buy and sell a piece of gold) is relatively tight (perhaps 5-10%). However, with less competition silver spreads can be 3 or 4 times those of gold, so silver needs to rise significantly in price before you break even
Silver is less 'precious' than gold as there's more of it in existence! The lack of supply and difficulty in extracting gold provides a huge support to its price. If you have an asset who's supply could increase significantly, the price of that asset is always exposed to a sharp fall
Due to silver's lower price per kilo you will literally get more product for your money than with gold. This means that a £50k gold investment can be shipped cheaply and discreetly whereas the equivalent in silver would be heavy and expensive to deliver
Storing silver is also more problematic to gold due to its cheapness. £50k of gold can fit into a tiny safe at home. But £50k of silver needs 70-80 times more space (that's alot of silver coins!)
With the global economy at its most unstable in history, and the expectation of inflation and a huge post-Covid recession – the Safe Haven tag of gold provides one of the most compelling reasons to buy gold. Silver quite simply is not known as the ultimate safe haven so is less relevant as a portfolio insurance in today's climate.
So if you want exposure to the silver market it may be better seeking a more efficient method such as mining shares or ETCs. If you still seek the comfort of owning the physical metal itself, then buy gold coins or bullion.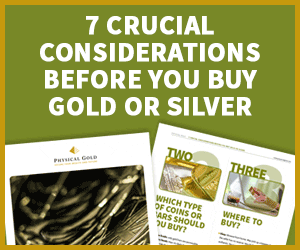 The American Silver Eagle is one of the most prestigious coins to be minted in the US. The coin is a relatively new one, having been released in 1986. This makes the first edition of the coin only a year older than the gold Britannia. The US Mint released the silver Eagle with one Troy ounce of silver that has a purity of 999.9. The coin was released with a face value of one dollar.
Interestingly, ever since the American silver Eagle has been released, the designs have never changed. Unlike the silver Britannia, the coin is presented in the same style, look and feel and the only difference from one coin to the other is the respective mint mark, which is found on the reverse of the proof coins. Well, the coin enjoys healthy interest from investors, and we want to find out whether the silver Eagle is worth its salt as an investable coin.
Divisibility and liquidity
In terms of divisibility, the silver Eagle does not offer much choice. As discussed above, the coin has always been available in the same size, shape, and design. However, there are some variations in its design that can add to the variety of an investor's silver portfolio. The obverse of the coin features an image of Lady Liberty, created by the designer Adolph A. Weinman. Apart from the famous image of Lady Liberty, the obverse of the coin also features the American national motto – "In God we trust".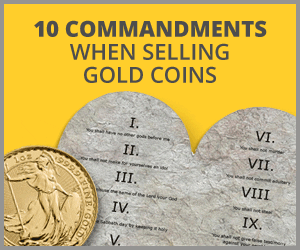 Design options
The reverse of the coin carries the image of the Heraldic Eagle. Right above the head of the bald eagle, there is a cluster of 13 stars, each of which represents one of the original colonies of America, at the time of its founding. The only design change for the American Silver Eagle was in 2021. In the new 2021 design, the bald eagle on the reverse of the coin is featured flying back with its wings spread out. So, this is perhaps the only element of variety that an investor can hope for when investing in the American Eagle. The 2021 design commemorates the 35th anniversary of the coin, and the US Mint has taken this opportunity to refurbish the design of the coin.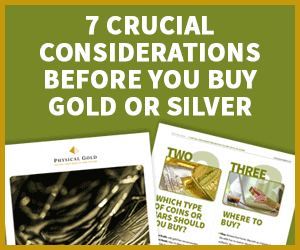 Liquidity
The American Silver Eagle is a famous and well-known coin across the world. This ensures the liquidity of the coin and the coin can be easily cashed in at any point in time, bringing in cash as you need it. Previous editions may command a premium due to increased numismatic interest. American Eagle coins are available in uncirculated, proof, and burnished versions, giving a certain amount of choice to investors. Being a well-known coin, the coin has a good chance of being sold for its value in a short period.
Silver Eagles can provide a good medium to long term investment and balance to other assets. The 1oz coins afford high flexibility to sell small parts of the silver holding compared to owning huge silver bars. The mass-produced coins are relatively cheap compared to collectors' coins and their value can rise along with the underlying silver price and age of the coin. Many analysts feel the silver price is very undervalued, suggesting holding silver Eagles will benefit the investor in the long run.
Talk to the coin experts at Physical Gold
One of the country's most reputed and well-known precious metal dealers is Physical Gold. Our advisors are always happy to discuss your silver coin purchases with you and can offer valuable advice. Get in touch with us on (020) 7060 9992 or simply drop us an email by visiting our website.
Image credits: Eric Golub and Wikimedia Commons
The silver Britannia has won its place in British coinage history as one of the most iconic UK coins to be ever released. The coin was introduced in 1997 and had a fineness of 95.8% in its original issue. The 1-ounce silver coin reflected the design elements of the original gold Britannia, which was introduced by the Royal Mint 10 years earlier. The popularity of the gold Britannia prompted the Royal Mint to start minting a similar coin using silver. Within two years of its release, the fineness of the silver Britannia had been increased to 99.9%. Needless to say, the 24-carat silver coin enjoyed immense popularity amongst collectors and investors alike.
The iconic design
The silver Britannia, like its gold counterpart, features the classic image of Britannia on its reverse. The Britannia icon was possibly conceived as early as Roman times. It is the image of a goddess warrior, carrying a shield and a trident. This classic image is a testament to the spirit and bravery of the people of Britain. The design elements used in the silver Britannia coin was created by the famous designer, Jody Clark. The obverse of the coin features an image of our reigning Queen, Elizabeth II. Since its issue, the coin has seen some changes in design and mintage with different weights and dimensions.
Silver Britannias are the most popular silver investment coin in the UK. They represent very good value as they are mass-produced to bullion finish which keeps production costs low. They are legal tender, so any gains made are also tax-free.
The value of a silver Britannia for an investor
The value of the coin is dependent on the spot price of silver. As a thumb rule, the coin can fetch a sale value of approximately the 1-ounce silver spot price. Generally, the sale price would be just under the spot price of silver, unless the coin commands a premium due to a collector's edition. The bullion version of the coin is mass-produced and attracts low premiums. In addition to this, bulk orders of the bullion coin can qualify for attractive discounts, when buying from a reputed dealer. The best part is that the silver Britannia offers investors an incredible opportunity to enter the precious metals market at a lower price point. On the other hand, the gold Britannia is a prohibitively expensive coin to buy.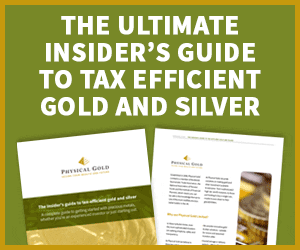 The rising price of silver
One of the reasons that the coin has enjoyed popularity amongst investors is the expectation that silver prices will eventually rise in the future. The use of silver in industrial applications has grown over the years and will continue to rise in the coming years, as electronic cars, solar power solutions and other electronic products continue to dominate the marketplace.
However, the production of silver has dipped over the years. Market experts believe that a price rise is imminent for silver, and investors who purchase silver Britannia coins today can expect to book healthy profits once the price of silver reaches its peak.
The precious metal experts at Physical Gold can advise you on buying silver coins
Physical Gold is one of the country's most reputed gold and silver dealers, who offer free advice to precious metal investors. Call us on (020) 7060 9992 or drop us an email by visiting our website, and a member of our team will be in touch with you to discuss your silver investments.
Image credits: Wikimedia Commons and Snappygoat.com