Investors have found the white metal alluring for some time now. Due to the potential to make significant gains once prices rise, the popularity of silver is gaining ground. The gold-silver ratio has widened considerably and silver is now more than 100 times cheaper than gold. Investment options and silver include bars of varying sizes and a variety of choice in coins.
There are important differences in buying bars and coins. These include considerations of important investment factors like divisibility, value, variety and liquidity. In this article, we will explore these differences and understand whether it is prudent to invest in silver coins or bars.
Coins offer distinct advantages
Coins are usually a better bet for investment for a couple of reasons. They offer far better divisibility than owning large silver bars, providing flexibility to sell small amounts. If living in the country of issue, they can also be Capital Gains Tax-free. Bars can be slightly cheaper due to lower production cost, but quantity discounts are achievable when buying lots of coins.
It is interesting to know that silver coins are available in 10 ounces and 1 kg versions. One of the compelling reasons for the popularity of silver bars is that they carry lower production costs. This offers investors the opportunity to acquire more silver for their money. However, large coins are almost similar to investing in bars. Additionally, these coins are tax-efficient if they have a face value.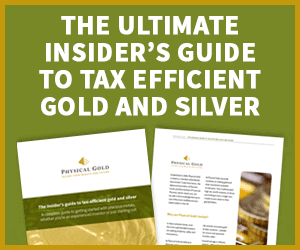 The importance of divisibility
Investing in a variety of smaller coins will enable the investor to spread the value of the investments. This is an important factor as it allows you to take advantage of different price points when the market is good. Investing in a large bar gives you that one opportunity to sell, while smaller coins can be sold bit by bit to maximise profits.
Silver bars can offer greater value
The experience of purchasing a large silver bar is altogether different from acquiring coins. There are large bars available that weigh 1 kg or 5 kg, and they offer an excellent opportunity to acquire more silver at a cheaper price per gram. This is simply because silver bars carry lower production costs and design costs. If the purpose of your investment is simply to acquire a larger amount of silver at cheaper prices, then bars could be the right choice for you. However, you need to bear in mind that large silver bars do not tick the boxes for divisibility, variety and tax efficiency.
Tax-efficient investments in silver
Unlike gold, 20% VAT is payable on all silver bars and coins. Needless to say, this escalates your purchase price and eats into your profit margins.
Physical Gold, a well-known precious metals dealer in the country prior to Brexit offered VAT free silver. Sadly this is no longer possible, due to the terms of the UK's exit from the EU. However, even with paying 20% VAT, the price differential is negligible. This is because:
a) We have reduced our product range of silver products. This means we are buying at highly competitive prices and pass this discount on to our customers!
b) We can also now provide free delivery on silver, as we ship now directly from the UK. Delivery was previously charged for
In addition, we can also supply silver and gold together in the same order now, whereas previously to attract VAT free silver we needed to accept "silver only" orders.
Silver coins that carry a face value, on the other hand, is recognised as legal tender in the country. Therefore, they can be acquired CGT free. While you will end up paying VAT when buying these coins, the profits you make when selling them are tax-free up to a level of £ 12,000 in a single tax year. It is important to be aware of these tax implications when investing in silver to make the right choices when building your portfolio.
Call our silver experts to get the right advice before buying
At Physical Gold, our precious metals experts can offer you impartial advice on making the right purchases. Call us on (020) 7060 9992 or get in touch with us online to discuss buying your silver.
Image credits: Wikimedia Commons and feiern1
Buying Gold and Silver Bullion
Gold and silver bullion commonly refer to bars rather than bullion finish coins. Precious metals merchants generally buy and sell both metals so it's possible to buy gold and silver from the same place. There are certain distinct advantages to buying bullion. The most important advantage is the elimination of counterparty risk and taking control of one's wealth. Counterparty risk refers to the risk associated with the promise of delivery from a third party. If you invest in gold company stocks, paper gold or other gold instruments, you open yourself up to these risks. Therefore, buying gold and silver bullion can be an excellent strategy to minimise risks and maximise returns.
---
Click here to download the FREE Insider's Guide to Buying Gold and Silver Bullion
---
Knowing the spot price of gold and silver
The first step in purchasing gold and silver bullion is to know the spot price and how it works. Nowadays, it's very easy to find out the prevailing spot prices of these precious metals. Most reputed online dealers and regulatory bodies like the LBMA display the spot price on their website. Since the spot price is a dynamically changing number, it will be displayed as a ticker. It's important to understand that you will never buy gold or silver bullion at the exact spot price. When buying, you would likely pay a small premium, over and above the spot price. Similarly, when selling, the price you achieve will be slightly below the spot price. Researching the spot prices and knowing about the market is an essential first step to buy gold and silver bullion.
Getting to know a reputed dealer
Another important step in making the right investments in gold and silver is to go through a reputed dealer. Firstly, a high-street gold seller will not have a wide choice of products available to purchase. Secondly, making high-value purchases on the high street is usually a risky business. Check out the company's track record and reviews before placing an order online. It may be worth calling them first to check their customer service. Larger bullion will be better value, but divisibility should also be a consideration.
At Physical Gold, every product we sell comes with a buyback guarantee. This assures customers that the gold bullion they buy from us is certified and genuine. This also makes a difference to buyers, as they can sell off their investments easily through the same dealer. It's important to do your own research when selecting a dealer so that you can pick the right one.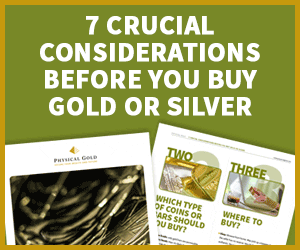 Dangers of buying from Mints
Another way to buy gold and silver coins is to buy it directly from the Royal Mint. If you choose to buy non-UK bullion, there are other reputed mints in the world, like the Perth Mint in Australia, from where you may be able to purchase your bullion online through their websites. However, you may end up paying more for packaging and processing costs. Many reputed mints will also try to sell you proof coins. These are more polished and better looking and attract higher prices due to their finish. However, you must bear in mind that the gold and silver content remains the same. So, you are unlikely to receive a higher price at the time of selling, simply because they are proof coins. If your objective is to maximise your gains, you may be better off picking the right bargains from the secondary market through a dealer.
Get in touch with us to plan your gold and silver bullion investments
The economic crisis of the post-pandemic era has already started unfolding through the first half of 2020. Many investors are moving to precious metals in order to hedge their risks. If you are thinking of buying bullion, call us directly on (020) 7060 9992, to discuss your investments. We are certain you can benefit from the right advice. You may also reach our investment team through our website.
Image Credits: Tony Media and Pxfuel
Benefits of purchasing Silver Bars
Investors often turn to silver when making an entry into the precious metals market. Well, one of the reasons that many people prefer silver at the start of their investment journey, is simply because of the gap in gold and silver prices. This is officially known as the silver-gold ratio. Of course, gold has always been more expensive than silver and in recent years, silver was 85 times cheaper than gold. This makes buying gold bars such a 1 kilo gold bar unaffordable for many investors, although smaller sizes such as 1oz and 100g are still within reach.
Now, in 2020, we are on the brink of another global financial crisis. Over the last few years, several geopolitical factors have pushed the global economy to the edge. As a result, investors have turned to gold to hedge their risks and the spot price of gold has risen to more than US$ 1700 per ounce. Therefore, in March 2020, silver became 125 times cheaper than gold. The ratio has now fallen slightly to 113:1. This is quite literally a 'silver lining' for investors who want to buy the white metal.
Why should you invest in silver bars?
More silver for your money
The primary benefit of buying silver bars is the lower cost per gram when compared to smaller silver coins. Silver bars can be bought in large sizes such as 5kg, and yet still be affordable due to silver's low price. Silver bars have lower production costs, which results in cheaper prices per gram. When buying a bar, you can, therefore, acquire a larger volume of silver for the money you invest. Silver bars are abundantly available in the market and the common denominations are 1 kg and 5 kg. The silver market is eventually expected to rise due to escalating industrial demand. So, investing in bars provides you with an opportunity to lock in great value and book profits in the future.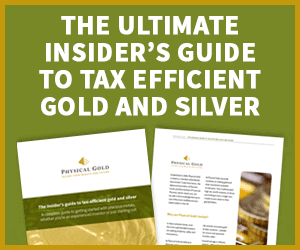 Convenience of storage
Storage of silver bars is also easier due to their convenient size they can be stacked. If you buy silver bars from a reputed dealer, in all probability, you can also opt for a storage solution. Many dealers will store your silver for you in secure vaults. If you choose to receive your purchase at your own home, storing bars inside your home vault is easy as the bars are rectangular and occupies less space.
Tax efficiency
Many investors prefer to purchase coins since UK silver coins (such as silver Britannias) have a face value, which makes them legal tender. Therefore, they are Capital Gains Tax (CGT) exempt. Silver bars are not legal tender, which implies that CGT would apply to profits that you make at the time of selling.  Selling some before the tax year end and some after, can ensure that the annual CGT allowance isn't breached, so no tax applies.
Get in touch with Physical Gold to buy silver bars
Physical Gold is a highly reputed precious metals broker with a team of silver experts. You can call physical gold on (020) 7060 9992 to discuss the most appropriate buying opportunities in silver bars. Likewise, you can also contact the team online and discuss everything related to your silver purchases and build a strong and robust portfolio.
Image Credit: Wikimedia Commons
Silver Bars or Silver Coins
Investing in silver is the biggest area of growth in the precious metals market, but what is best to invest in, the debate rages on about silver bars versus silver coins. Silver is 85 times cheaper than gold so is accessible to everyone and tempts investors with speculation of huge potential gains.
But what is better for investment? Should you buy silver coins or silver bars?
Today, I'll take a look at 4 key comparisons between the two to help decide which one suits investment better.

Value
One of the key components of investing is getting the best possible purchase price for your asset in the first place. Certainly, 1oz silver coins are more expensive per gram than larger silver bars like 1kilo and 5 kilo silver bullion. If you're simply focused on obtaining as much silver for your money as possible, then no doubt, buying big will achieve this. The cost of producing large bars is a far smaller percentage of the overall cost due to its scale and simpler design than coins.
However, coins are fighting back, many of the popular silver bullion coins are now also produced in 10oz and 1 kilo versions too, offering the chance to own silver coins at virtually the same price as silver bars.
Winner: Silver Bars
Divisibility
If you had the choice between buying one silver bar weighing 100 ounces or 100 one-ounce silver coins, then I'd generally recommend the coins for divisibility. Imagine a scenario where you've already bought your 100 ounces of silver and the market is moving up quickly.
When you choose to lock in some profit and sell, the large silver bar gives you one chance only. Once you've sold, your silver's gone and you may miss further profits. With the silver coins, you're able to drip feed the coins away, selling at various points to suit you.
The other scenario is if the financial system really does reach a breaking point. In that case, it would be far more practical to use your 1oz silver coins to barter for bread, milk and petrol than a 100 ounce bar.
Winner: Silver Coins
Storage
Next up is the practicalities of storing your silver investment.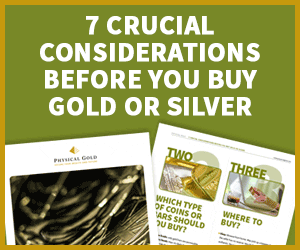 For sure, silver bars are easier to store and take up less space. They're larger and their rectangular size allows for simple silver stacking.
However, most of the popular 1oz silver investment coins can now be bought in monster boxes. These are specially designed storage boxes, tightly packing 500 coins at a time and permitting easy stacking of these boxes
Winner: Draw
Tax efficiency
The way of avoiding incurring any Capital Gains Tax is to buy and sell UK legal tender silver coins. Common Royal Mint coins such as the silver Britannia, Lunar Series and Queens Beasts range of silver coins are all CGT exempt.
The Royal Mint do not produce silver bars with a face value at present, so selling bars would be taxable. Now, that may not be an issue if your profits are under the tax threshold of around £12,000. But for many, looking to benefit from silver's price potential, it's perhaps not a risk worth taking.
Winner: Silver coins
---
Read our article: The Dos and Don'ts of Buying Silver
---
Overall – bars or coins – which is the best investment?
So which type of silver investment wins overall? I'd recommend starting your silver investment with silver coins. Sticking to British coins provides good value, divisibility, tax efficiency and the chance to store in monster boxes.
But as you build your silver portfolio, there's definitely a place for adding silver bars. This can bring the overall purchase cost per gram down by a few per cent and combine well in all areas with the silver coins.
If you found this video helpful, don't forget we have loads more videos covering all aspects of gold and silver investing. Check them out here.
Invest in Silver Bars and Coins with Physical Gold
We're the fastest growing dealer of silver coins and bars in the UK. Not only do we have a huge choice, but we also exclusively deliver the silver to your door! Combine this with live pricing and quantity discounts, it's easy to see why we're so popular for silver!
If you need advice or guidance about silver bars versus silver coins, or anything else! Then don't hesitate to call a member of our expert team on 020 7060 9992. Alternatively, engage on our live chat on the website or leave us a message here.
Tarnishing can spoil the look of silver bars and coins, as well as have an impact on their value. Here are some tips to follow if you want to remove unsightly blemishes from the surface without doing damage to the precious metal beneath.
Gather your ingredients
There are seven ingredients you'll need to get together if you want to make your silver bars and coins sparkle again when they become tarnished. We'll go through them first, then explain how to use them together to get the desired result:
Non-reactive container (e.g. a plastic mixing bowl)
Baking soda
Salt
Aluminium foil
Rubber gloves
Kitchen towel and
Hot water
Setting up to clean silver bars and silver coins
First prepare your non-reactive container by rolling out the foil and using it to line the bottom of the bowl, leaving no exposed areas. Make multiple passes with the foil if necessary.
Next add the hot water, either by boiling a kettle and allowing it to cool a little, or placing a measuring jug in the microwave and heating it for around three minutes on full power to get the right temperature. The amount of water you need will depend on the size of the silver bar or the number of coins you need to clean, but 500-600ml should suffice in most cases.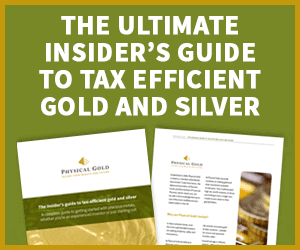 Pop in a teaspoon of salt, along with two or three tablespoons of baking soda, giving the liquid a stir afterwards. Now it's time to add the silver, which should be done gently wearing the rubber gloves to reduce the abrasions and avoid injuring your skin in the hot water solution.
It should take about half a minute for the solution to get to work, lifting away the tarnishes and leaving the surface of the silver clean and shiny again. Dry the silver with a kitchen towel after removing it from the water and you're good to go.
Things to avoid when cleaning silver
There are some fairly drastic approaches to cleaning silver recommended online, but it's best to stick to the gentlest, safest option, rather than anything that might end up abrading the surface of the metal and compromising it further.
Scrubbing, brushing and the use of harsh chemical cleaners or detergents isn't sensible. If you've bought silver bars or coins (such as Britannias or Sovereigns) as an investment, rather than acquiring vintage currency as part of a collection, then the simple method we've described above should be sufficiently effective.
---
Thinking of buying more silver? Read our 7 step cheat sheet to successful silver investment. Download FREE.
---
Take precautions to protect silver bars and silver coins
Once you've managed to get rid of the tarnishing, it's a good idea to try and prevent this from building up again over time. To do this, store your silver in an airtight container that is sealed against the elements so that it is not exposed to moisture and other harmful substances.
Contact Physical Gold for silver investment advice
If you have yet to get on board with silver, or you want to increase your holdings of this valuable metal, Physical Gold is here to help. Call 020 7060 9992 or send us an email today for all the advice and guidance you need.
Image Credit: Pixabay
Silver bars and silver ingots might sound identical; they're made of the same material, so what's the difference, right? In reality, there are some key distinctions that you should learn if you want to buy or sell silver.
Investigating silver ingots
As you might imagine, the main struggle that comes when attempting to define what separates silver bars from silver ingots is down to the flexibility of the language and how the meanings of these words can vary from place to place.
In basic terms, a silver ingot is a non-specific amount of silver that has been shaped to make it easy to store, transport and process. Silver is not the only type of metal that comes in ingots; infact most manufacturing processes that involve precious and non-precious metals will at some point involve ingots.
---
Thinking of buying silver bars? Read our FREE 7 step checklist first. Download here
---
Ingots can be thought of as a blank slate; a convenient form in which silver and other metals can exist until they are needed. They might be melted down or machined to make something new. They might remain in their ingot form until a later date, or to act as a currency reserve in their own right.
Breaking down silver bars
This is where things get a little tougher because in some senses the words 'bar' and 'ingot' are effectively interchangeable when referring to silver or gold. But for practical purposes, and for those who know a bit more about the industry, it's sensible to define these terms as distinct from one another.
A silver bar is essentially a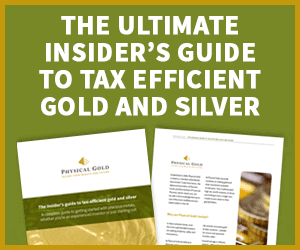 far more refined iteration of an ingot, usually complying with the Good Delivery specification. This means that the silver content of a standardised bar must be between 750 and 1100 troy ounces or around 23kg to 34kg.
A silver bar also has to conform to specific dimensions to meet these internationally recognised standards. It must have a height of between 60mm and 100mm, a top surface length of 250mm to 350mm and a top surface width of 110mm to 150mm.
As you can see, there is a decent amount of leeway in terms of what is acceptable by these standards.
Finally, a silver bar needs to come with a serial number, assay stamp, fineness figure and year of manufacture all displayed on its surface.
Investing in silver bars and silver ingots
For most investors, silver bars which are properly manufactured and correctly standardised will be the best, or indeed only investment option. Our 1 kilo silver bars are a good investment option. Plain silver ingots are not commonly encountered on the open market and tend to be used by manufacturers for practical production purposes, rather than as a means of storing wealth and netting a healthy return.
Buy silver right here at Physical Gold
Our site provides easy access to silver and gold trading, so whether you are buying or selling we can help. To get guidance on making silver coins and bars investments and more information about Physical Gold Limited services, call 020 7060 9992 or get in touch via our site.
Image Credit: Pixabay
Spot prices of silver
As a precious metal, silver is very attractive to investors simply because you can get a lot of it for a price far less than gold. Currently, the spot price of silver is trading at a ratio of 75:1 against gold. However, the price of silver is dependent heavily on supply and demand. The current price of silver is around $16 for a troy ounce. The pundits have been putting out their silver forecast for 2018. According to the current forecasts, silver is expected to rise to $21 per ounce. At price levels of $21 and above, it's going to start looking bullish, however, at the current rate of $16 up to $21, it is expected to attract a neutral view by investors.
Factors that affect the increase of silver prices
Predictions state that there are a few factors that are likely to impact the prices of silver in 2018. Firstly, there's the volatility surrounding cryptocurrencies like Bitcoin and Ethereum. In recent months, all cryptocurrencies have witnessed major price swings as governments and banks across the world have clamped down on them.
India's RBI has banned all banks in the country from allowing any money to be used to purchase virtual currencies. Governments across the world have taken action against cryptocurrencies at certain levels, with China banning all exchanges and Iran putting in place a ban similar to India.
---
Download our FREE 7 step cheat sheet to successful silver investing here
---
Investors who had pumped money into these virtual currencies in the hope of making quick returns are now pulling out, and precious metals like silver are gaining ground. In addition to all of this, the US dollar is weakening. The weakening of the dollar comes in spite of the US Federal Reserve hitting their inflation target of 2% in March 2018. Other major global macro-economic factors that could affect silver prices in 2018 are Brexit and the trade wars between China and the US.
Rising industrial demand
Industrial demand is another very big factor that is impacting the prices of silver globally. A report by the silver institute forecasts that mine production of silver could fall by 2% in 2018. On the other hand, Peru, a country leading in silver production, announced last year that production fell 12% to 323.1 metric tonnes. The world's leaders in silver production are Mexico, China, Peru and Russia. On the other hand, demand for silver has gone up hugely. This is mainly industrial demand that seems to be continuously rising. The use of silver in photovoltaic cells in solar panels has witnessed big jumps. In 2016 alone, this demand went up by 34% to 76.6mn ounces up from 57.2mn in the previous year. Also, there is demand from other industries as well. The automobile industry registers a demand of 36mn ounces each year. In fact, the annual demand for silver from all industrial applications is approximately 561.9mn ounces.
Finding the value of a kilo of silver
Of course, the actual value of one kilo of pure silver, otherwise known as fine silver with a purity of 999.9, is determined by its current price per troy ounce. At the current rate of $16.6, or 12.27 GBP per troy ounce, this is the price of 31.10gms. At this rate, the value of one kilo of fine silver is roughly around £394. If the international spot prices rise to $21 for a troy ounce, then one kilo would go up to approximately £500.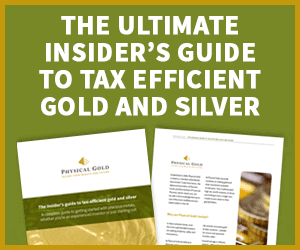 Talk to our silver experts to get the latest news on silver
At Physical Gold, our team comprises silver experts who can discuss the current price trends for silver and what to buy and when. Call us on 020 7060 9992 or please email us through our website to get in touch with the team.
Image credits: Money metals and Pixabay
Investors who buy precious metals have an affinity for gold, but often prefer to diversify their portfolio by buying silver bullion in the form of bars and coins. Silver is gaining ground as an investible asset class. There are a few reasons for this. Currently, the price of gold is almost eighty times higher than the spot price of silver. Investors see this as an opportunity to get more bang for their buck, as they can purchase a lot more silver for the same amount of money that they would have spent for gold, whether it be gold bars or gold coins.
---
Read our FREE 7 considerations cheat sheet before you buy silver bullion
---
Silver on the rise….
Earlier, investors seemed a tad bearish about silver, as the prices never rose as per their expectations. However, that may well change this year as investment analysts believe that silver may well attain $20 per ounce. The current price is around $16 an ounce. This belief is based on the fact that industrial demand for silver is likely to soar, as silver is a much in demand commodity as a conductor of electricity. Innovations we are likely to see in the near future, including electric cars, solar technology and the increasing volumes of IT equipment. Mine production of the precious metal has collapsed as resources are fast diminishing, impacting supply. Many of these factors seem to be the reason for investors to turn bullish on silver.
So, how can you buy silver bullion and how do ensure its genuineness and who should you go to? Firstly, you need to know about the bullion you are buying.
Buying silver bullion
Of course, one of the surest ways to ensure peace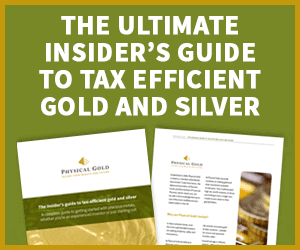 of mind when buying bullion is to purchase it from a reliable dealer. If you're unsure about your dealer's reputation, call us to speak to one of our investment advisors. The first port of call when checking the authenticity of silver bars is mintmarks. Every silver bar would have its mintmark, the mark imprinted by the producer. Go through the mark carefully, comparing with images of similar marks from the same producer. Check details like fonts, designs, etc. If any element or part of the mark isn't there, it's cause for concern. If there are no markings, it could well be that the bar is counterfeit. The markings on the bar should also denote the weight of the bar, its purity and its serial no. When checking coins, be sure to check for the mintage year as well as the denomination.
Identifying genuine silver coins
Bars are fairly standard, however, coins have designs and sizes that are hard to copy. The edge finish of coins was developed to prevent counterfeiting. Coins have different types of edges, depending on the design. These range from smooth, letterings, ridges, reeds, etc. If the coin is a fake, chances are that it will have poor workmanship, as forgers rarely invest in the kind of expensive infrastructure owned and operated by the top Mints in the world.
Devil's in the detail
Another point to note is that silver is a dense metal. If another metal has been used to make the silver coin, the size wouldn't be right. Referencing the exact weight and size is an important exercise when investing in bullion. This helps you to check the data when you measure and check the coins after they arrive. All it takes is some inexpensive equipment like a set of Vernier callipers and a jeweller's scale. There's even a device called a Fisch tester that measures and weighs your coins for genuineness.
Conductivity test
Here's a test that works mainly for silver bullion. Silver is a highly conductive metal and transmits heat very easily. In order to test your coin to see if it's genuine, place a cube of ice on your coin. The coin will start transmitting heat to the ice cube instantly and this will be visible as the ice will start to melt. In the event of a slow melting or no reaction at all, the coin is most likely a fake. Silver bullion may also be tested using an acid test kit. The acid should be applied to a very small area, almost like a dot. A change of colour to red, brown or green confirms that the bullion is genuine.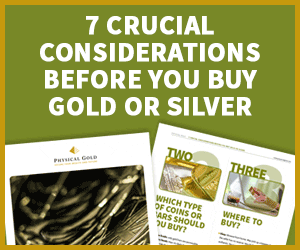 Call us to buy genuine silver
When you buy from www.physicalgold.com, you can rest assured that the bullion is 100% genuine silver. We are London-based and certify each and every silver bar or coin (such as silver Britannias) that we sell. We don't just sell bullion, we advise our clients on the right strategy to buy precious metals to maximise returns on investment. Our advice covers every aspect of your purchase, including when you should buy, how much (including bulk buying) and for how long you should hold your investment.
Of course, the return you can make on your purchase depends on international prices of silver and which the market moves. Nevertheless, by speaking to our UK-based investment advisors you are likely to get sound advice that's based on solid research and knowledge. So, call us right away on 020 7060 9992 or email us and one of our silver experts will be in touch with you right away to discuss your requirements.
Image credits: Saga Sarkar and Pixabay
Precious metals have historically been a safe haven for investors to turn to when battling economic woes at times of uncertainty. Like gold, its lesser cousin silver is also a great choice for investment. Due to its lesser value, when compared with gold, an investor can purchase a whole lot more silver when making an investment. Silver bars are a great addition to any investor's portfolio. The price of silver has historically tracked gold, mirroring its ups and downs. A look at the price chart below shows us that over the last 10 years, this trend has continued. Having said that, it is important for any investor to know all about silver bars before putting their hard earned money down as an investment.
---
Thinking of buying Silver Bars? Read our ultimate Insider's Guide to silver investment first. Download FREE
---
Understanding investments in silver bars
The most commonly available silver bars available in the market are bullion bars. The primary value of these bars lies in the amount of silver it contains. These bars are available in a variety of shapes and sizes. Of course, the choice of shapes is largely a personal preference, often based on the convenience of storage. Bullion bars are usually priced around the current spot price of silver and their value varies according to the weight. Commonly available quantities are 1, 5 and 10 troy ounces, going up to a hundred ounces. However heavier bars, weighing 1 kg are also available.
Here's the deal…
As an investor, it is important to note that fabrication costs incurred by mints are higher when producing smaller bars. Due to this, smaller bars are usually available at a slight premium. Therefore, investing in silver bars, buyers find that they get a better deal on larger bars. However, there is a liquidity factor that needs to be considered. An investor may not be keen on selling a large amount of silver in one go when trying to free up investments. So, the premium paid for smaller bars may well be worth it for convenience.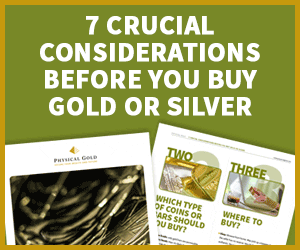 Art bars are yet another investable category available in silver bars. These are bars that feature certain types of artworks or inscriptions. Since these are collectables they are often worth more than the spot price of silver. However, it is important to understand that the premium one pays for these bars is based on collector demand, and may not be recoverable later if their interest wanes. When buying silver bars as an investment, it is better to stick to the absolute weight of the bar, which ensures its resale value.
What else should I know?
Silver bars are produced by leading manufacturers, as well as generic bars manufactured by lesser known companies. Needless to say, bars produced by the more reputable mints and manufacturers sell at a premium. But, it's important for buyers to actually research the company's reputation, before forking out a premium for a name. Of course, when buying from a reputed company, the genuineness is also guaranteed. If you are unsure about which companies to buy from, talk to our silver investment advisors for guidance.
Things to consider when buying silver bars
Apart from the spot price of silver, there are a few other considerations that investors need to take into account when investing in silver bars. Firstly, brand new silver bars come completely packaged from manufacturers and their look and feel are tempting. However, these bars are more expensive. Buying pre-owned bars is always a great option as long as their purity is ascertained. These bars may command better value for money in terms of the spot price, depending on the weight of the bars. Another consideration is the dealer's charges, which is represented as a premium over the spot price. It's important to compare prices in the market and shop around a bit to get the best deal.

Call us to know more about investing in silver bars
Ultimately, when investing in silver bars, you need to decide your own goals, including how long you intend to hold your investment and the return you expect. To discuss more smart strategies when buying silver bars as an investment, call us on 020 7060 9992 or contact us through our website, and a member of our expert investment team will be in touch with you to discuss your investment goals.
Image Credits: Macrotrends and Brian Shamblen
Silver bullion bars are one of the most common forms of silver investment. They are produced in several different weights and denominations depending on much you want to invest, and normally sell at a little over the spot price for silver. One of the main advantages of buying silver bars over other forms of silver investment is that the purity of the silver content contained in them is guaranteed. All silver bullion bars are composed of .995 or higher purity silver which makes them an attractive investment for investors looking for a higher rate of return.
---
Download the FREE Cheatsheet revealing the 7 proven factors to successful silver investing
---
Different weights
Silver bars are available in several different sizes and weights. Typically ranging from anything from 100 grams, to 1 kilo all the way up to 10kilos. When buying silver, it is important to think about your requirements before making any decisions as to which size bars you go for. For instance, if you are buying silver to hold onto for the future then larger sizes may be more suited to you, whilst if you are buying silver for short-term gain then smaller bars are easier to sell as they are more affordable for most buyers.
Cast or minted bars
Cast or "moulded" bars tend to be cheaper than minted bars and are typically worth much less. This is because the creation process leaves blemishes/abnormalities and they are generally cheaper to manufacture. Minted bars are typically more popular with investors and collectors due to being more aesthetically pleasing to the eye and also due to the fact they can be designed in far greater detail.
Valuing silver
Like gold, the value of silver is prone to fluctuation, however, silver represents a much more affordable option for many investors. Whilst the current value of silver is not as high as other metals such as gold and platinum, many investors believe that its price is likely to increase dramatically in the future as we are currently mining much more of the metal than we are producing. New uses for silver are also being discovered all of the time, particularly in industries such as solar energy and manufacturing.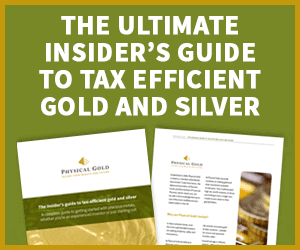 Benefits of buying silver in bar form
There are several advantages to buying silver in bar form. For example, if you are looking to buy silver in bulk then a bar is more practical than coins (e.g. Britannia) or other forms of silver as it is more easily stored. Silver bars are also fairly liquid meaning you can sell them quickly if you need to raise the money in a hurry.
How the spread can affect value?
When investing in any form of silver you should always be aware of the spread. This is the difference between the price a dealer is willing to pay for silver and the price they are looking to sell it for. Dealers will always sell at a higher price as they need to earn a living. Therefore, you shouldn't expect to make a massive profit on silver in the short term unless its market value rises dramatically, as it just isn't realistic. The spread tends to vary considerably from dealer to dealer so in order to get the best deal you should always shop around before making any decisions.
Invest in silver bars through Physical Gold
Physical Gold, specialise in a very large selection of silver investments. We also offer a full range of gold bars (from smaller sizes like 100g and 1oz, up to 1 kilo) and silver bars from 100 grams all the way up to 5 kilos. Call us today on 020 7060 9992 to discuss your options.
Image Source: Sprott Money