Spotting an investment opportunity in precious metals can be lucrative if you buy early. Silver is currently very low-cost compared to gold so is seen as a bargain, providing more likelihood of future gains. The current gold-silver price ratio is 85:1. It's interesting to note that this ratio was 47:1 some years ago. In other words, the spot price of silver has fallen significantly over the years. Of course, many investors believe that there is a downside risk of investing in silver. The present price of silver is around £12 per ounce. So, is there a risk involved in buying silver coins?
A case for the appreciation of silver prices
Silver is in great demand all over the world. As the most conductive of all metals, silver is the preferred use in technological goods, so analysts predict demand to continue rising. Silver continues to remain the preferred metal for conductivity in photovoltaic cells, which is an integral part of solar panels. As the world moves toward sustainable energy solutions, the production of solar panels is likely to keep rising. Silver is also used in all electronic products like mobile phones, laptops and tablets. As our world becomes increasingly connected through technology, the demand for silver will rise.
Rise in prices due to falling supplies
Electric cars are soon becoming the obvious choice for land transportation. With petroleum and diesel passenger vehicles expected to be phased out from Europe between 2030 to 2040, electric cars will occupy the lion's share of the market. Silver is a critical component for e-mobility and the overall demand is expected to shoot up due to the above factors. On the other hand, there has been a significant drop in the production of silver from the world's largest producing countries like Peru, Mexico and China. So, on the basis of supply and demand, we can reasonably expect prices to go up eventually.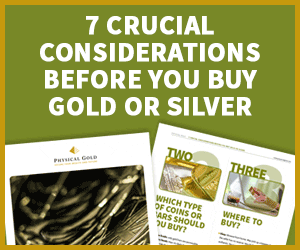 How can silver coins deliver value?
First of all, silver coins provide divisibility to any precious metal portfolio. Many investors prefer to purchase silver bars. However, when selling back into the secondary market, bars (such as a 1 kilo silver bar) give you only one chance to sell. Coin investors, on the other hand, benefit from holding a variety of denominations. They can sell small parts of their silver holding as and when the price is right.
Silver coins (such as the silver Britannia) also provide a tax-efficient avenue for investment. Many silver coins are considered to be legal tender in the UK since they have a face value. Investing in these coins can provide an attractive CGT exemption.
Silver coins can deliver value over the long term
The value of silver coins can be volatile. They can go up and down in the short term. Over the long term as a precious metals with limited supply and increasing demand, they are likely to rise in value. Premiums on collectable silver coins can rise quicker than the market price of silver due to interest from both collectors and investors.
So, we can surmise that the downside risk involved in buying silver coins is minimal. Coins, in particular, can deliver good returns over a period of time while maintaining tax efficiency for your portfolio.
Contact Physical Gold to buy silver coins
The investment team at Physical Gold are always helpful in guiding buyers to make the right choices when it comes to silver coins. Contact the team on (020) 7060 9992 and you can benefit from advice, as well as guidance in buying the right silver coins that can provide great value.
Image Credit: Pixabay
Silver Britannia coins have become a popular investment vehicle for investment in silver. Regularly we are asked questions about these coins, so have summarised some of the most popular questions and provided answers in this silver Britannia coins FAQs guide.
Are silver Britannia coins a good investment?
Click here https://www.physicalgold.com/insights/are-silver-britannia-coins-a-good-investment to read our detailed answer to this article.
How to buy Britannia silver coins
Visit https://www.physicalgold.com/insights/how-to-buy-silver-britannia-coins for a detailed answer to this question.
What are Britannia Silver coins?
Click here to read our detailed answer.
What is the value of Britannia silver coins?
We have created a comprehensive answer to this question. Click here for details.
Is there a limit on Britannia silver coins mintage?
Please click this link to read a detailed reply to this answer.
How do I sell silver Britannia coins?
As a popular investment coin, the easiest and safest way to sell them is to a reputable precious metals dealer. This enables you to agree on a competitive price with the dealer, send them your coins, and receive payment quickly. An alternative is to sell privately where collectors may pay a premium. However, this can be fraught with danger.
Are Britannia silver coins legal tender?
Absolutely, they are legal tender within the UK. They possess the requirements of featuring the monarch's bust and a face value, £2 in the case of the 1oz version. In theory, you could use it to buy goods up to the value of £2 in a UK shop, however, the silver content alone, makes the coin worth many times that. In practice, the legal tender status increases the coins' appeal as an investment as this qualifies it as tax-free.
Silver Britannias vs American Eagle
Read our article – by clicking here for an answer to this question.
Any more questions? Speak to us at Physical Gold Limited
We always welcome enquiries, so if you have any further questions about silver coins, including Britannias then please do not hesitate to get in touch. Call Physical Gold Limited on 020 7060 9992 or complete our contact form to start discussions.
We are frequently asked questions about silver coins. This is why we have created this silver coins FAQs page, which is full of questions with model answers.
Are silver coins a good investment?
We have prepared a detailed article to answer this question, please visit by clicking here to learn more.
Is silver coinage magnetic?
Genuine coins made from silver are not magnetic. With purity of popular silver investment coins such as Britannias close to 100%, only replica (fake!) coins will be magnetic. Coins made with far lower purities of silver, mainly mixing in steel or iron will show signs of magnetism, so should be avoided. Non-magnetism does not guarantee that the coin is silver though. Metals filled with a core of non-silver will likely not be magnetic either.
Are silver coins worth anything?
Yes, their value is a combination of the underlying silver price, their weight, and the coin's rarity and desirability. Generally, a silver coin will sell for around 96-98% of the current silver value for its weight. So, a 1oz coin may fetch around £11 or so. If the coin is part of a limited issue and demand is higher, the value is likely to be 5-10% higher.
When to sell silver coins?
It is advised to hold coins for the long term and always hold a portion of your wealth in silver as a balance and hedge against market downturns. Having said that, the amount you hold can vary according to market conditions and the silver price. Timing will depend on the price and time you bought them (was the market high or low), your need to liquidate and the current silver price. Buying low and selling high is the ideal scenario!
Are silver coins legal tender?
Yes, they are legal tender in their country of issue if they possess a face value. In the UK, Silver Britannias and other Royal Mint issued coins have face values and can, in theory, be used in shops. But this would be an uneconomical choice. With a face value of 2 Pounds, the silver content alone is worth at least five times that. Instead, the legal tender status helps silver investors as any capital gains made upon selling the coins are free from tax.
Will silver coins go up in value?
We have provided a detailed answer to this question, at this separate page.
Silver rounds vs coins
Choosing silver coins vs silver rounds will depend (ultimately) upon your objectives. Silver rounds can generally be bought at lower prices for their weight as they are produced by private companies rather than national mints. With less liquidity, rounds are likely to be sold as scrap in the future. Certain legal tender coins are also CGT free, so any profits are tax exempt.
How to store silver coins?
The best way is first to keep them in the plastic capsules or tunes they arrived in. If they came loose, then purchase some coin tubes. Large orders of 250 coins or more can come in monster boxes of 20 tubes or more and can help with neat stacking. Try to handle your coins as little as possible. Placing carbon pieces from a pet shop in the box can help prevent the hydrogen sulphide from tarnishing the coins.
Will a silver coin purify water?
Silver acts as a preserver for many substances. As a colloidal metal, it can help prevent diseases and be anti-bacterial. Certainly, adding a clean silver coin to some water will help with its purity. However, simply dropping a silver coin into a glass of dirty water will not rid it of all its nasty elements.
What silver investor coins should I collect?
We have written a detailed and dedicated blog article on this topic. Click here to read our full answer.
Where can I buy silver investment coins?
Read our detailed article, where we explore this topic here.
Are silver bullion coins worth buying?
Currently, they are incredibly cheap relative to their historical ratio to gold. This would suggest that their value is set to rise in the future. Coins offer superb divisibility rather than buying silver bars but still offer quantity discounts. UK coins can be CGT free, which foreign silver bars and coins cannot. With industrial demand for silver in computers on the rise, the future looks bright for silver.
What silver bullion coins are worth the most?
Read https://www.physicalgold.com/insights/what-silver-coins-are-worth-the-most for a full answer to this question.
Are coins made from silver pure silver?
Click https://www.physicalgold.com/insights/are-silver-coins-pure-silver for more detail on this topic.
Can you buy silver coins at a bank?
The number of banks offering a retail service is dwindling. It is now only possible to buy from certain banks such as Scotiabank in some countries, but not in the UK. This is because the banks do not want to commit the necessary resource for dealing in precious metals. For this reason, many banks who can source your silver coins from, will not buyback. The price they sell at will be relatively high, reflecting their lack of appetite for the business.
Why do silver coins tarnish?
A natural by-product of silver is its reaction to chemicals and humidity in the air. Tarnishing occurs when the silver atoms encounter oxygen, forming a silver oxide. Unlike rust, this protective layer does not infiltrate into the silver. Tarnishing, also known as toning, can be removed by using a coin cleaning solution and minimised by keeping coins in airtight containers.
Silver coins vs face value
Read https://www.physicalgold.com/insights/silver-coins-vs-face-value for our answer to this question.
Are silver proof coins a good investment?
We have provided a detailed answer to this question, at this separate page.
Will a silver coin keep milk from spoiling?
Placing a silver coin into milk will delay the time it takes to go off. The coin has to be 99.9% pure rather than a lower mix alloy to work. The natural anti-bacterial qualities of colloidal silver will not prevent the milk from spoiling entirely but can prolong its life for 5-10 days. Infact, before refrigeration, silver was used regularly to achieve longer life milk and keep water pure.
Are silver bars or coins better?
Please read our dedicated post to answer this question, which is available at this link – https://www.physicalgold.com/insights/are-silver-coins-or-bars-better/.
Gold coins vs silver as an alternative
Silver is far cheaper than gold, making it more accessible to the modest investor. The current price ratio between the two metals is at its widest point in history, suggesting silver has far more potential upside. Gold acts more like a classic safe haven to protect investors in economic downturns. While silver also acts in a similar way it also benefits from industrial demand due to its conductive qualities. Silver can be more volatile and dealer spreads are slightly wider than the gold market.
Are silver coins in circulation?
Our 50p and 5p coins are known as silver. However, they no longer contain any silver at all. Instead, they consist of cupronickel, a mix of nickel and copper. This is far cheaper and more resilient than using silver. Silver investment coins like the Britannia consist of 99.99% pure silver. While they have a face value, they are not actively in circulation. In theory, you can legally spend this coin in the shops, but its £2 face value is less than a fifth of its silver value.
Will vinegar clean silver coins?
Vinegar can be used to clean non-valuable coins but is not recommended for pure silver coinage. The use of vinegar could lower the value of the coin. The best bet to clean is with warm soapy water. Avoid using a brush as silver can be soft and scratch. Instead, use a cloth and fingers to rub any dirt away after soaking.
What are silver coins made of?
Silver investment coins are made from pure silver (99.99% purity usually). Silver currency coins such as the fifty pence piece or 5p are made from a mixture of nickel and copper. The alloy consists of 75% copper and 25% nickel, which when combined form a resilient metal known as cupronickel. UK coins were made from 92.5% sterling silver until 1920 and then this reduced to around 50% purity until 1947. Cupronickel was introduced in 1971.
Are silver eagle coins a good investment?
Visit https://www.physicalgold.com/insights/are-silver-eagle-coins-a-good-investment where we have created a separate blog article.
How do I sell silver investment coins?
We have created a separate article on this topic. Please visit https://www.physicalgold.com/insights/how-do-i-sell-silver-coins to access this article.
What silver bullion coins to invest in?
The best coins to invest in for UK investors are the Royal Mint produced coins. The silver Britannia should form the backbone of the investment as the standard coin is cheap but very liquid. Combining this with some more limited issue coins such as the Queen's Beasts and Lunar series will provide portfolio balance and create the chance to benefit from these coins rising in value quicker due to limited issue. All UK Silver manufactured coins have the advantage of being Capital Gains Tax-free.
Will banks buy silver coins?
Your average high street bank will not buy them from you. It is possible they would exchange the coins for their face value but that would be a foolish strategy as these values fall well short of the actual value. It is far better to seek the help of a reputable silver dealer who specialises in precious metals and will pay well for them as they can sell them on to other customers.
Can silver coins conduct electricity?
In theory, yes, they can conduct electricity. But we are only talking about the pure silver investment coins that contain 99.9% silver. Silver is by far the most conductive of all elements, to the point, where all other metals are benchmarked against silver to gauge conductivity. Silver currency coins that contain no silver at all will conduct electricity at a far lower level.
Where to sell silver coins?
If you have old coins with a value far greater than their simple silver weight, then sell them through an auction of a specialist dealer. Silver dealers will provide the best price and trustworthy service. If you have time on your hands, then you can try selling privately through portals such as eBay, but this poses risks. For scrap coins, local jewellers are easy to sell to but be prepared for low prices.
Silver coins proof vs uncirculated
Silver uncirculated coins are recommended for investors. They are far cheaper than proof coins so you can get more silver for your money. Silver dealers will not pay much more for silver proof coins when you come to sell. If you are a coin collector, then proof coins can add a higher sense of finish and exclusivity to the coin.
How do I clean silver metal coins?
The best way to clean valuable coins made from silver is with warm soapy water. Soak the coins for 10 to 15 minutes turning them occasionally. The coins can then be rubbed dry with a cloth, paying attention to removing any surface dirt. Avoid using a brush that could scratch the silver or chemicals like vinegar that could detract from the coin's lustre.
When to buy silver coins?
Silver coins should ideally be bought when the economy is quiet, and the stock markets are doing well. This usually means a low silver price so you can secure coins at this level. The value of coins rises with the underlying silver price and should be considered a medium to long term hold due to short term volatility. Buying silver regularly is another strategy to gradually accumulate a substantial holding by averaging out buy prices.
Can I buy silver coins directly from the US mint?
Yes, they can be bought directly from the US Mint's website. In a similar way to the Royal Mint, you are restricted to buying coins only produced by the mint. They will not sell 3rd party coins. Due to their reputation, the mint does not need to be super competitive on prices and will not generally offer quantity discounts. There is a focus on boxed proof coins rather than bullion coins. Better deals will be had from buying from a silver dealer, who will offer to buy back the coins, provide lower prices and more choice.
Where to store silver coins?
If you want hassle-free storage, it is best to store coins with the silver dealer from whom you bought. This usually entails storage in a specialist warehouse to maintain the silver's integrity and includes insurance. If you want to store yourself, then the coins should be kept somewhere secure and be insured against theft. Reducing the amount of handling and oxygen to the coins will help prevent tarnishing. Keep the coins in their tube and keep them airtight if possible. If bought in large quantities, silver coin tubes can be stored in monster boxes (of 20-25 tubes), and the boxes conveniently stacked.
Why invest in silver coins?
We have provided a detailed answer to this question, which is available at https://www.physicalgold.com/insights/why-invest-in-silver-coins/.
How to test silver coins?
A very quick way to test silver coins is to place an ice cube on top of the coin. As the world's best conductor of electricity, the ice cube should start to melt immediately compared to one placed on a wooden surface. Testing the silver coin for magnetism cannot prove it is genuine, but any sign of sticking to the magnet will prove it is a fake. When looking at well-known silver coins, careful visual comparisons with a real silver coin will usually unearth some straightforward differences with finish, detail, and edging.
Which silver investment coins are the best to buy?
Silver Britannias are the best silver-based coins to buy for investment. They are mass-produced bullion coins so offer a high degree of value. Limited issue coins tend to command a premium. Britannias are 1oz in weight so provide divisibility. Any profits made on selling silver Britannia coins are CGT exempt as the coins are legal tender in the UK. There is a strong second-hand demand for the coins so selling prices are high.
Are silver Britannia coins a good investment?
Britannia coins are an excellent investment for the medium to long term. Silver is currently unbelievably cheap compared to historical values. Industrial demand for silver is rising with advances in technology as silver is used for its conductive qualities. Silver Britannias are an excellent option is they are highly liquid, world-renowned, and tax-free for UK investors.
Why buy silver investment coins?
Buying silver coins is an excellent option for those seeking a tangible asset with no counterparty risks. The value of silver can rise with industrial and investment demand, but supply is limited due to its precious metals status. Coins can be a better option to buy than silver bars as they can be tax-free and can be sold in small sizes. Discounts are available for buying in larger quantities of coins.
Where to buy silver coins online UK?
Do not be tempted to buy coins from online shops like eBay and Craigslist. Authenticity can be a huge problem if you buy privately. Stick to buying from prominent silver dealers so you can rest assured that the silver is real. They will also provide the facility to store the silver if you wish, deliver it to your door, and buy it back in the future.
Call Physical Gold Limited with your further questions
We appreciate that you may have additional unanswered questions, if that is the case why not contact us? Simply call us now on 020 7060 9992 or complete our contact form and we will seek to help clarify any questions you may have.
Selling silver coins can be more difficult than you think. When someone goes to the high street to sell silver, it's difficult to get the real value that the silver may be worth. Generally, when selling silver coins, you should receive a price below the spot price of silver on that day. However, the price you get will largely depend on how you have stored your silver coins and the condition they are in. In this article, we will explore the best ways to sell your silver coins and receive the best price.
Identifying an online broker
The best way to sell your silver coins is to identify a reliable broker. A list of reputed and reliable precious metal dealers can be found on the website of the British Numismatic Trade Association (BNTA). Once you have identified a broker near you, it's important to establish a good working relationship with the company. If you regularly buy and sell silver coins, you should be able to quickly establish a good relationship that can ensure the best prices for your coins. Remember, most reliable brokers will already have a buyback guarantee, so if you buy coins from them, selling these should not be a problem.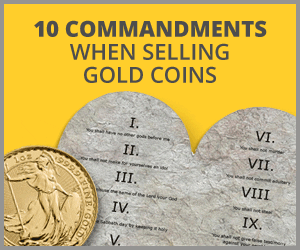 They can be sold in various ways. Many silver dealers can be found online who will pay you according to the weight of silver, and potentially extra if the coins have a historical or scarcity premium. They will be able to explain the process, but generally, you will need to send the coins to them after agreeing on a price. These coins can also be sold at auctions (for highly valuable coins or large collections), at a local jeweller if convenience is a higher priority than price, or privately.
Online auctions
Online auctions posted by sites like eBay, may look like a good place to sell your silver coins, however, you may not get the best possible price. Your coins may mostly be purchased by dealers who will try to pay the least possible price to get a bargain.
Taking care of your silver coins
You are likely to receive a higher price if the silver coins are in good shape. When you purchase your silver coins, ensure that they remain intact inside the sealed packaging. This proves that the coin has not been tampered with and usually, the sealed packaging also comes with a certificate of authenticity. This can ensure better prices for your silver coins. If you buy your silver coins from another collector, and they arrived without packaging, please ensure that you store your coins in a dry environment, so that they do not tarnish. When polishing your silver coins, make sure you do not use chemicals or abrasives that are likely to damage the coins.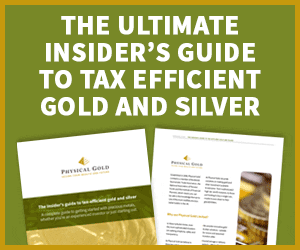 Buying the right coins
When you purchase your silver coins, it's important to ensure that you do not end up buying obscure coins that are unknown. Buying well-known silver coins like the silver Britannia ensures liquidity and these well-known coins are more likely to fetch you the best prices and sell quickly. If you do invest in rare and collectable coins, research them thoroughly before you purchase. If the coin commands a rarity premium, then you are likely to attract interest from collectors. In such cases, the value of the coin will be much more than its weight in silver and depending on the demand of the coin, you should receive a good price.
Before selling silver coins, speak to our experts
Physical Gold is one of the country's best-known precious metal dealers. Our coin experts can advise you on the best way to sell your silver coins and the prices you could receive. Please call us on (020) 7060 9992 or get in touch with us online before you make a sale.
Image Credits: feiern1 and Eric Golub
The American Silver Eagle is one of the most prestigious coins to be minted in the US. The coin is a relatively new one, having been released in 1986. This makes the first edition of the coin only a year older than the gold Britannia. The US Mint released the silver Eagle with one Troy ounce of silver that has a purity of 999.9. The coin was released with a face value of one dollar.
Interestingly, ever since the American silver Eagle has been released, the designs have never changed. Unlike the silver Britannia, the coin is presented in the same style, look and feel and the only difference from one coin to the other is the respective mint mark, which is found on the reverse of the proof coins. Well, the coin enjoys healthy interest from investors, and we want to find out whether the silver Eagle is worth its salt as an investable coin.
Divisibility and liquidity
In terms of divisibility, the silver Eagle does not offer much choice. As discussed above, the coin has always been available in the same size, shape, and design. However, there are some variations in its design that can add to the variety of an investor's silver portfolio. The obverse of the coin features an image of Lady Liberty, created by the designer Adolph A. Weinman. Apart from the famous image of Lady Liberty, the obverse of the coin also features the American national motto – "In God we trust".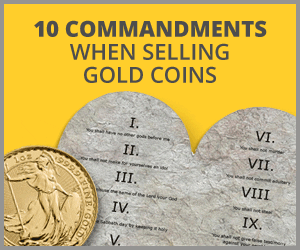 Design options
The reverse of the coin carries the image of the Heraldic Eagle. Right above the head of the bald eagle, there is a cluster of 13 stars, each of which represents one of the original colonies of America, at the time of its founding. The only design change for the American Silver Eagle was in 2021. In the new 2021 design, the bald eagle on the reverse of the coin is featured flying back with its wings spread out. So, this is perhaps the only element of variety that an investor can hope for when investing in the American Eagle. The 2021 design commemorates the 35th anniversary of the coin, and the US Mint has taken this opportunity to refurbish the design of the coin.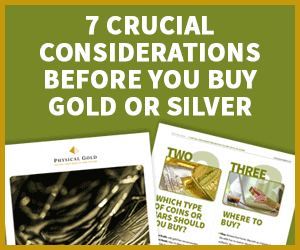 Liquidity
The American Silver Eagle is a famous and well-known coin across the world. This ensures the liquidity of the coin and the coin can be easily cashed in at any point in time, bringing in cash as you need it. Previous editions may command a premium due to increased numismatic interest. American Eagle coins are available in uncirculated, proof, and burnished versions, giving a certain amount of choice to investors. Being a well-known coin, the coin has a good chance of being sold for its value in a short period.
Silver Eagles can provide a good medium to long term investment and balance to other assets. The 1oz coins afford high flexibility to sell small parts of the silver holding compared to owning huge silver bars. The mass-produced coins are relatively cheap compared to collectors' coins and their value can rise along with the underlying silver price and age of the coin. Many analysts feel the silver price is very undervalued, suggesting holding silver Eagles will benefit the investor in the long run.
Talk to the coin experts at Physical Gold
One of the country's most reputed and well-known precious metal dealers is Physical Gold. Our advisors are always happy to discuss your silver coin purchases with you and can offer valuable advice. Get in touch with us on (020) 7060 9992 or simply drop us an email by visiting our website.
Image credits: Eric Golub and Wikimedia Commons
As the demand for silver has risen over the years, primarily due to industrial requirements, the price of silver has seen some volatility. Investors want to get into the silver market because of two reasons – they believe that the price of silver will rise significantly in the future and offer them the opportunity to book lucrative profits. Silver also allows investors access to the precious metals market at a fraction of the price of gold.
The popularity of silver coins
Many investors prefer silver coins since the coins allow them to add divisibility and liquidity to their portfolios. Investing in different sizes and denominations of silver coins has its advantages. One can use a variety of coins to sell the silver at various price points in the market and book profits.
Collectable silver coins
Silver coins are also attractive to investors for their collectable value. Silver has been in circulation as a precious metal for minting coins over several centuries. As a result, there are plenty of historical silver coins that command hefty premiums based on their rarity value. These premiums are payable due to the historical value of the coin and its demand. Therefore, such coins are worth a lot more than their silver content or their face value.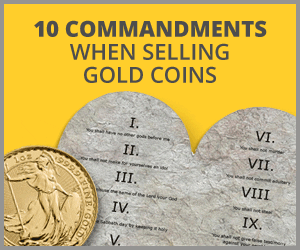 They are worth significantly more than their face value. A £2 silver Britannia has a melt value more than 5 times its face value. Also, they can possess a degree of numismatic value, which reflects their rarity, age and desirability. Limited issue coins may be worth more again. The face value benefits the buyer by qualifying the coin as capital gains tax-free
Limited edition silver coins and proof coins
For example, in 2013, the Royal Mint released a £20 coin minted with silver that carries a fineness of 999.9. Despite the coin having a face value of £20, it is worth much more and is viewed as a collector's item, by numismatists. The coin is considered to be legal tender, with a face value of £20. Similarly, the 2018 five-ounce silver Britannia proof coin has a face value of £10 but is listed on the Royal Mint site for £455. The coin is minted with 99.9% pure silver and enjoys great demand as a proof coin, leading to the high value of the coin.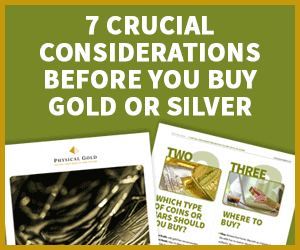 Silver Britannia coins and their face values
The current year silver Britannia (2021) carries a face value of £2. This is a 1-ounce coin, manufactured with fine silver (999.9). Although it is a bullion coin, its face value has nothing to do with the market price. The 2021 silver Britannia 1 ounce coin is priced at approximately £31.
Some coins achieve their rarity status by default. A good example of this would be a batch of silver Britannias struck by the Royal Mint in 2014. 17,000 of these coins were erroneously struck with the obverse used in the lunar series. So, you had a silver Britannia with the "year of the horse" image on the obverse. These coins were later called the Mule Britannia and attracted large premiums due to their rarity. These are often sold at prices close to $700, as collectors are willing to pay lucrative amounts to secure a coin for their collection.
Our coin experts at Physical Gold can help you make the right purchases
Physical Gold is one of the U.K.'s most reputed precious metals dealers and coin specialists. Get in touch with our team by dialling (020) 7060 9992 or send us an email via our website. We are always happy to speak to customers like you and offer advice on buying the right silver coins.
Image credits: Eric Golub and Pixabay
Silver is gaining in popularity due to its investment potential that has grown over the years. Due to the rising industrial demand for silver, many investors envision making windfall gains in the future, on the rising price of silver. However, silver has a long history of usage in British coinage and coinage across the world.
Most precious metal investors will insist on finding out the purity of the coin before investing. This may not be entirely true for collectors, who wish to acquire a coin, based on its rarity and numismatic value. However, many collectors have also moved to become investors and want to build a strong portfolio of coins that are both collectable and deliver good value for money. Therefore, in this article, we will explore the purity of silver coins across continents.
The purity of investment-grade coins
Investment coins are as near to pure as possible. Popular bullion coins such as the Britannia are struck to 99.99% purity. None are 100% pure silver. Silver currency coins such as the 50 pence piece are not made from silver at all despite their colour. Their alloy is 75% copper and 25% nickel, a mix known as cupronickel.
Similarly, in the United States, most silver coins in circulation contained 90% silver. It was only in 1986, when the American Eagle bullion silver coin was introduced, that the purity of silver was raised to 99.9%, to qualify the coin for investors.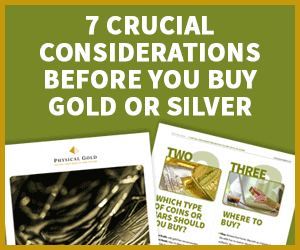 Purity of silver coins across the world
The silver used for coinage in Britain has a minimum purity of 95.8%. Typically, this implies that the silver used for coinage will be an alloy of pure silver, copper and other base metals. The percentage of pure silver in this alloy is 95.84%. Likewise, the alloy would contain 4.16% of copper and other base metals, if any. This standard was developed in Britain as early as 1697. However, we have seen that in recent years, most silver bullion coins minted by the Royal Mint have a purity of 99.9%.
Similarly, France also follows a standard known as the 'French first standard'. According to this, the alloy contains 95% pure silver and 5% of other base metals, including copper. Russians, on the other hand, use their own standard, known as "91 Zolotnik Russian Silver". In this, the proportion of pure silver is 94.79%, while 5.21% represents copper and other base metals.
Britain also used "Sterling Silver", as early as the 12th century. Sterling silver was used for coinage across the British Empire, and many commonwealth countries continued this tradition after the end of colonial rule. Sterling Silver uses 92.5% of pure silver and 7.5% of copper and other non-precious metals.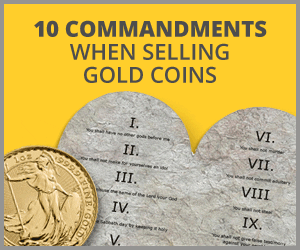 Other nations may use different standards. For example, Scandinavian silver uses the number 830 to denote its fineness. This simply means that the silver alloy contains 83% pure silver and 17% base metals. In the same way, German silver is denoted with the number 800/835. German silver typically uses 80% to 83.5% of pure silver. However, the term "German silver", also popularly called nickel silver or alpaca, may contain no silver at all. It is an alloy constructed out of different metals. So, it's helpful to know and understand these details as an investor, which may help us to ascertain the value of the silver products we are buying.
Talk to our precious metal experts at Physical Gold
At Physical Gold, we have a team of precious metals experts who can advise investors, just like you on making the best investments. Call us today on (020) 7060 9992 or get in touch with us by email regarding your silver investments.
Image Credits: starbright and P.L.Tandon
Investors often buy silver coins expecting the prices of silver to rise in the future. The other reason that investors are often interested in buying the white metal, is that it provides them with an easy route to enter the precious metals market. This is because silver is a lot cheaper than purchasing gold and large quantities of silver can be bought at the same price that one would pay when buying a small amount of gold. However, the silver market is not limited to only those coins whose value is decided by the spot price of silver. There are plenty of rare and old silver coins that command large premiums based on their scarcity and history. Today, we will explore some of the best and rarest silver coins in the market
Rare coins with history are always worth more than coins based on weight alone. Collectors are willing to pay huge premiums for scarcity. Some Morgan Silver Dollar coins worth 1$ Face value and £8 melt value, are actually worth over £300k due to their scarcity. Based on weight alone, the popular 1kilo coins such as the Perth Mint Koalas and Kookaburra coins are worth around £500 each.
The American Flowing Hair Dollar 1794
The coin was the first dollar coin to be minted by the US Mint. In the US, the coinage act of 1792, paved the way for the establishment of a new Mint. At the time, the Spanish silver dollars were already being used in the US. The Flowing Hair Dollar contained 0.773 ounces of 90% silver. The coin is valuable due to its rarity and one of these coins fetched $10 million at an auction in 2013.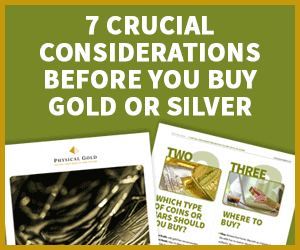 The American Half Dollar (1797)
Popularly known as the Draped Bust Half Dollar, the coin was minted by the US Mint as a replacement for the flowing hair dollar, due to its unpopularity. The Draped Bust Half Dollars were minted in 1796 and 1797. These coins featured a new design, called the 'Small Eagle'. Since the coins were minted in two subsequent years, most collectors prefer to complete their set by acquiring the half dollars, with the Small Eagle from both years. It must be noted that the scarcity of this coin is because very limited numbers were ever minted. 1796 witnessed only 934 of these coins being made, while a further 3,000 were minted in the next year. A 1797 Draped Bust Half Dollar fetched US$1,527,500 in an auction in 2015.
The 1870 Seated Liberty Dollar
This historic coin became a part of US coinage for a little more than 30 years from 1840 to 1873. It is considered historic since it was the last silver dollar minted by the US Mint prior to the coinage act of 1873. The coinage act was an important milestone for the United States, as it would put the country on the gold standard. Well, by 1870, the production of these coins had been moved to other cities like San Francisco. These are very rare and an 1870 Seated Liberty Dollar produced in San Francisco was priced at US$1,092,500 in 2003.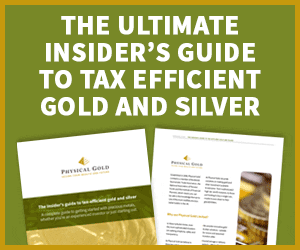 1889 Morgan Silver Dollar
Despite the nation being on a gold standard, a financial crisis prompted the US Mint to produce the Morgan silver dollars. These were minted from 1878 to 1904. It was named after the design of the coin, George T Morgan. Due to the limited numbers of production, the coin is considered to be very rare and one of these was sold for $ 881,250 in 2013.
Talk to our silver experts to buy the best silver coins
Physical Gold is a highly reputed precious metals dealer in the country. Our advisors are best placed to discuss your silver investments and identify the best silver coins for you to buy. Please call us today on (020) 7060 9992 or get in touch with us online, via our website.
Image credits: Northern Lights Numismatics and Public Domain Pictures
Over the years, investor interest in silver coins has increased manifold, with the expectation of rich dividends when silver prices skyrocket in the years to come. While gold has been consistent in delivering steady returns to investors, silver has had a more volatile ride. Although silver prices fluctuated in the short term, the high industrial demand for the white metal has ensured healthy interest from investors.
The industrial use of silver
Silver is used in industry, across many applications. As the electronics industry has grown, so has the demand for silver. Silver has certain unique properties like conductivity and ductility that makes it perfect for use in electric cars, computers, mobile phones and solar panels. Most of the components under the hood of these devices use silver extensively.
Advancing technologies
Due to the advancement of technology in the world, these industries have flourished and are likely to continue growing at an unprecedented pace. Therefore, large volumes of silver will be required to fuel the growth of these industries. However, the production of silver has also dropped over the years. Silver is mined in a select few countries across the world and its production has been continuously falling. The easy inference that one can draw from this situation is that the prices of silver will eventually go up. Silver has also been attractive for precious metal investors since it offers an easy entry into the precious metals market. It is much cheaper than gold and many investors prefer to buy the white metal.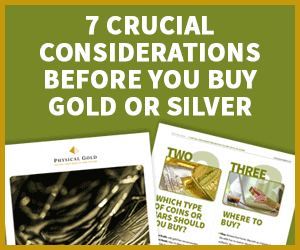 Why buy silver coins?
The two obvious routes for silver investors to take is to buy coins and bars. UK silver coins are preferred by many investors, since they qualify for Capital Gains Tax benefits, as they are considered to be legal tender in the UK. All investment-grade gold is VAT free in the UK, however, in most cases, silver purchases would be subject to VAT. Silver coins are also available in various denominations. Investors who are building a precious metals portfolio will follow their investment objectives, and decide to maximise the liquidity and divisibility of their portfolios. Investing in prestigious silver coins like the silver Britannia, or the silver Maple leaf can increase the value of the portfolio.
Where can you buy silver coins?
The best place to buy all precious metals is from a reputable dealer. They will likely have a wide choice and stock which can be delivered to you with insured delivery, saving you the time and security of having to pick them up in person. A good dealer will be able to offer guidance and a buyback guarantee. Some silver brokers can sell coins without charging VAT.
---
Download the Insiders Guide to buying silver and gold here
---
Reputed silver dealers can be identified by visiting the website of the British Numismatic Trade Association (BNTA). Most reputed dealers are listed on this website, and once you have identified the right ones for you, it's down to shortlisting them by making contact. If you prefer to invest in silver coins, it is best to identify a good dealer who specialises in this area. Discussing your investment objectives with the dealer may be an excellent idea, as the dealer then becomes aware of what you want from the market and will give you a heads up when the right products become available. When identifying a reputed dealer, always ensure that they provide the certificates of purchase, and have a buyback scheme. Most reputed dealers will also have storage options for you and will deliver your silver purchases through a secure, insured parcel service.
Speak to the silver experts at Physical Gold
At Physical Gold, we pride ourselves on being one of the country's most reputed silver dealers. We are fully registered with the BNTA and offer free advice to investors on their silver purchases. Please call us today on (020) 7060 9992, or get in touch with us online and a member of our team will contact you very shortly.
Image credits: Wikimedia Commons and Silver Torch 66
The Silver Britannia
The Royal Mint released the silver Britannia in 1997 as the silver counterpart of its flagship coin, the gold Britannia. The initial edition of the silver Britannia contained 1 ounce of silver with a fineness of 95.8%. All the design elements of the original gold Britannia were replicated in the silver version. By 1999, the silver Britannia had a fineness of silver content upgraded to 99.9%, or 999.9. This move by the Royal Mint made the coin attractive to investors and the demand for the silver Britannia soared.
The launch of the silver Britannia was an important event for the Royal Mint and the award-winning designer, Jody Clark was brought in to design the coin. She ensured that the reverse of the coin displayed the iconic image of Britannia, a testament to the bravery and spirit of the inhabitants of the British Isles during Roman times. It is this unmistakable image, coupled with the portrait of our Queen, Elizabeth II on the obverse of the coin, that makes the silver Britannia, a highly collectable and valuable coin for investors.
The American Eagle
The American Eagle is a silver bullion coin minted by the United States Mint and is now considered to be the official silver bullion coin of the country. The coin was first minted in 1986, which is a year earlier than the release of the gold Britannia by the Royal Mint. Like the silver Britannia, the American Eagle is a 1-ounce silver coin, containing one Troy ounce of silver and a face value of a dollar.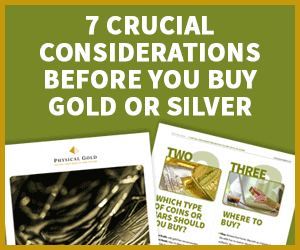 Silver content
The content, weight and purity are certified by the United States Mint and the coin is minted with 24-carat silver, having a purity of 99.9%. Apart from the bullion version, the US Mint also produces a proof version of the coin and an uncirculated version, which is aimed at numismatists and collectors. When we speak about the United States Mint, it does not imply that there is only one manufacturing location, in reality, the American Eagle is usually struck at the Philadelphia Mint, the San Francisco Mint and the Westpoint Mint.
Design
The obverse of the American Eagle features a motif called 'The Walking Liberty'. This theme had been used in previous coins produced by the United States Mint. It also contains the phrase, "In God we trust", which is visible in many American coins. The reverse of the coin was originally designed by John Mercanti. The reverse portrays an image of a Heraldic Eagle, behind a shield, holding an olive branch. The Great Seal of the United States is also visible above the Eagle, along with 13, five-pointed stars, which represents the colonies.
Comparison of the two coins
Both coins are world-renowned and produced to a number of finishes. The Britannia can be bought slightly cheaper in the UK and has an increased fineness of 999.9 versus the Eagle's 999.0. Both can be easily sold anywhere in the world. The Britannia is preferred within the UK due to its Capital Gains Tax-free status, whereas the silver Eagle is more popular in the US and Canada.
Talk to Physical Gold for all your silver coin purchases
Physical Gold is one of the country's most reputed coin dealers and gold and silver merchants. We are registered with the BNTA and our advisors can help you make the right decisions when purchasing silver coins. Call us today on (020) 7060 9992 or drop us an email by visiting the contact page on our website.
Image Credits: Eric Golub and Public Domain Pictures