Best Value Sovereign Coins
In this video, we'll be taking a look at the Royal Mint's flagship gold coin The Sovereign. For keen investors, I'll reveal 6 smart ways that you can buy Sovereign coins for the best value.
The modern Sovereign has been around for more than 200 years so there's plenty of secondary liquidity and choice when it comes to buying. Exploiting these proven methods will help you build the best value Gold Sovereign portfolio.

1. Buy the current year of issue
With older Sovereign coins fetching a premium for their age, rarity and desirability, it makes sense to focus on the most recent Sovereign year of issuance which commands a lower premium. Avoid buying them in the last month or so of the year when premiums can rise as supplies dwindle in preparation for the next year's issue.
Buying the current Sovereign coin is a low price option as the coins are plentiful and most dealers will have them in stock so you're able to shop around for the best prices. With wide availability, an extensive volume discount is offered by dealers on the latest Sovereign. So if you're looking to buy a fair amount of Sovereigns, then you're rewarded handsomely with progressive price reductions.
2. Buy big coins!
The full Sovereign is a relatively small coin, weighing around a quarter of an ounce.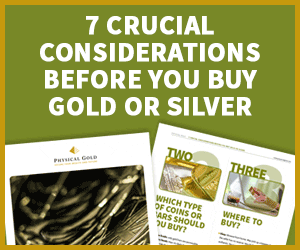 One way of achieving improved value is to opt for the quintuple Sovereign, or £5 gold coin as it's also known. Make sure the dealer isn't charging a commemorative issue premium for these coins and you could bag a bargain. With its huge size, the £5 gold coin benefits from a lower production cost per coin.
3. Nearly new pre-owned coins
Sometimes offering even lower prices than brand new coins, are nearly-new Sovereigns. Perhaps gold dealers have bought Sovereigns back from customers which are between 3 and 10 years old. They're too recent to command a historical value yet, but may be offered at a discount to clear stock. We actually call this product 'Best Value Sovereign' in our online store. If you don't mind us choosing the year and monarch, then you can end up getting a lot of gold for your money.
4. Buy when the market is quiet
Just like any other market, sales are on when demand is low. Premiums on Sovereigns can reduce when interest in gold is low. So if you have patience, waiting to buy your Sovereigns during a quiet patch gives you a little more negotiation than when demand outstrips supply.
5. Speak to a dealer
Again, patience is key for this one. If you're willing to wait, then you could achieve a 1-2% discount off website prices. Let your gold dealer know which coins you're after and they may be able to pair you with a seller. When a dealer's customer wants to sell their Sovereigns, they can then call you to snap them up. This prevents selling back into the wholesale market and the saving can be passed onto you!
---
Read our the common questions about Sovereign coins and our expert answers
---
6. Buy when a particular Sovereign coin's premium falls
With such a variety of Sovereign coins available, it's no surprise that premiums vary considerably between new ones and Victoria Young Headshield back coins. Best value doesn't necessarily mean the lowest price.
Again, you may wish to build a relationship with a good gold dealer. Letting them know that you're after a particular monarch and quantity of coins means they can call you when premiums fall.
So an older Sovereign coin which usually trades at a higher premium may have a brief period of higher supply which lowers its market premium. Their premium returns to usual levels once the supply is mopped up, so buying in the dip can reap great value.
Similarly, you may take a view that there's a good chance that premiums of a particular Sovereign issue will rise in the future. For example, buying on a jubilee year may offer value at the time as it may become collectable in future years.

Buy great value Sovereigns from Physical Gold
So there you have it, 6 amazing hacks to obtaining the best value Sovereigns available.
If you found this video useful, please take a look at our full suite of 20 video guides covering all aspects of gold and silver investment.. If you're looking to buy great value Sovereigns, then check out our online Sovereign store at https://www.physicalgold.com/gold-sovereign-coins/
If you need guidance on which coins or bars to buy, how to store, or how to buy online, then don't hesitate to call our team on 020 7060 9992.