Choosing the best gold sovereign to buy is more than just a financial decision; it's a journey into the rich tapestry of history, art, and craftsmanship. As professional gold dealers, we understand that every investor has unique needs and goals.
Whether you're a seasoned investor or just starting your journey, we're here to guide you through the labyrinth of choices and help you find the gold sovereigns that best suit your needs.
At the heart of our ethos is a commitment to providing practical, solid investment options grounded in reality. We believe in offering tangible assets that not only hold their value over time but also carry a piece of history.
Gold sovereigns, with their blend of precious metal and historical significance, perfectly embody this ethos.
In this guide, we'll delve deep into the world of gold sovereigns, exploring the best options for different types of investors.
Whether you're a small investor looking for affordable options, a larger investor seeking high-value coins, or someone looking for coins with the potential for significant increases in value, we've got you covered.
Butwhat makes a gold sovereign "the best" to buy? It's not just about the gold content or the age of the coin. Factors like rarity, condition, historical significance, and numismatic value all play a crucial role.
And of course, the "best" coin for you will also depend on your individual needs and goals as an investor.
What Are The Best Gold Sovereigns To Buy
We understand that different Sovereign buyers will likely have diverse objectives. Because of that, we've broken down our recommendations into 5 categories to help you make the most suitable choice.
1. Best Sovereigns For Collectors
For collectors, the allure of gold sovereigns extends beyond their intrinsic gold value. The historical significance, unique designs, and rarity of these coins add to their appeal. Here are some of the best value sovereigns for collectors, each offering a unique slice of history:
Victoria Young Head Sovereign (1838-1887): This coin, featuring the first portrait of Queen Victoria, marks the onset of her lengthy reign. It's a piece of numismatic history that's highly coveted by collectors. Despite its age, it remains relatively affordable compared to some older, rare coins, making it excellent value for collectors.
Victoria Jubilee Head Sovereign (1887-1893): Minted to celebrate the 50th year of Queen Victoria's reign, this coin's unique design and historical significance make it a popular choice among collectors. Its commemorative nature adds to its value and appeal.
Victoria Old Head Sovereign (1893-1901): The last portrait of Queen Victoria on a coin, this piece marks the end of her reign. Its historical significance and design make it a sought-after addition to any collection.
Each of these coins offers a tangible connection to the past, making them a must-have for any serious collector. They represent significant periods in Queen Victoria's reign, each with a unique design that sets it apart.
An honourable mention also goes to Double Sovereigns (£2 coins) and Quintuple Sovereigns (£5 coins). As the names suggest, the £2 Gold coin is the size of two Sovereigns rolled into one, while the huge £5 gold coin is five Sovereigns rolled into one coin.
As well as the standard issues which feature the identical St.George and Dragon reverse emblem, many of these super-sized Sovereigns also come in limited issue commemorative versions. Examples will highlight famous event anniversaries, significant figures and historical occasions. Many of these coins can be picked up for modest premiums, but provide collectors with great satisfaction.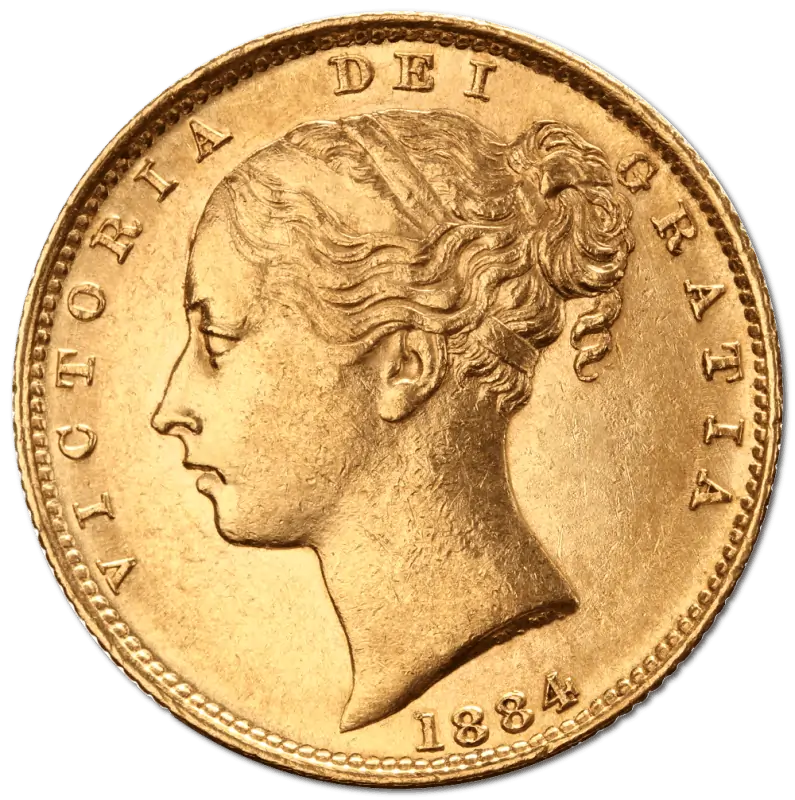 Our Choice - Queen Victoria Young Head Sovereign
In conclusion, while all three Victorian coins offer a unique blend of historical significance, design, and rarity, the Victoria Young Head Sovereign stands out as the best value for collectors.
As the first portrait of Queen Victoria on a coin, it holds a special place in numismatic history. Its relative affordability, despite its age, makes it an excellent choice for collectors seeking to own a piece of history without breaking the bank.
The earliest examples of the Victoria Young Head Sovereign (from 1838 -1874) offer an added layer of collectability as they feature the rarer shield back design on their reverse.
This emblem was imagined by designer Jean Baptiste Merlen and replaces the more common George & Dragon design featured on most Sovereigns.
2. Best Sovereigns For Smaller Investors
Investing in gold is a time-honoured strategy for wealth preservation, and for smaller investors, half sovereigns represent an excellent entry point.
Half sovereigns are British gold coins that are literally half the size of a full sovereign, containing half the gold content.
This makes them more affordable and accessible for those with a modest budget. Moreover, their smaller size offers greater divisibility, allowing investors to sell part of their holdings if needed, while retaining the rest.
Their premiums are lower than the even smaller quarter Sovereign and Tenth Britannia gold coins, making them the most cost effective option for those seeking smaller gold units than the standard full Sovereign.
Now, let's delve into some of the best half sovereigns that offer a blend of historical significance, design, and affordability: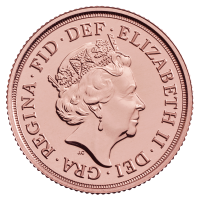 Our Choice - The Best Value Half Sovereign
In conclusion, for smaller investors, the Best Value Half Sovereigns offer the most cost-effective way to invest in gold. Their affordability, combined with their historical significance and numismatic value, make them the best choice for those with a modest budget.
3. Best Sovereigns For Inheritance Or Gifting
When considering gold sovereigns for inheritance or gifting purposes, brand new sovereigns represent an excellent choice. These coins, in mint condition, offer the usual gold value and are perfect for giving as a gift or passing down as inheritance.
Sovereigns in general are a very popular choice for gifting and creating an inheritance for several reasons.
They're far more affordable than 1oz gold coins such as Britannias. Most pockets can't stretch to purchasing 1oz coins as a present, so Sovereigns act as a more realistic option as they're around a quarter of the cost.
Their mix of historical, aesthetic and investment qualities make ideal gifts
Their small size means a larger quantity can be purchased for the same price as buying larger coins. This offers easy divisibility for parents wishing to accumulate coins for inheritance. They can be split easily amongst children and even grandchildren, as opposed to buying a large gold bar which cannot be divided.
Sovereigns are VAT-exempt and free from Capital Gains Tax (CGT). This is a major selling point for buyers building an inheritance who are conscious of not passing on a substantial tax bill along with their asset.
New Sovereigns For Gifts
The pristine condition of brand new Sovereigns makes them the most popular option when choosing a present for friends or family. They're often seen as a very thoughtful and practical gift as their beauty can be enjoyed while also acting as an investment.
Another option can be to purchase a Sovereign minted in the year the recipient was born, to commemorate their birthday and offer a considerate gifting option.
However, it can sometimes be difficult to source Sovereign coins from a particular year, dealers can charge a premium for this service and coins will likely be in a less perfect condition due to being pre-owned.
New Sovereigns For Inheritance
The latest edition of the Sovereign can also be ideal for parents and grandparents seeking to pass down a tangible inheritance to their family.
They will likely be the most plentiful option at the time as the Royal Mint will be producing them as part of their current production.
This means they can be bought in large quantities if desired and obtained in convenient sealed official tubes of 25 coins. This creates ideal circumstances to store the coins over a long period and ensure they're kept in pristine condition. Older coins will generally not be offered in tubes.
New Sovereigns also tend to be cheaper than older coins. Not only are they plentiful, but they don't currently command a historical premium.
More dealers will have stock of the latest Sovereign, meaning buyers can easily shop around for the lowest prices.
This offers a great value option to those seeking to buy gold coins to pass down the generations, whereby the coins will likely have developed more scarcity and collectibility once family members inherit them in the future.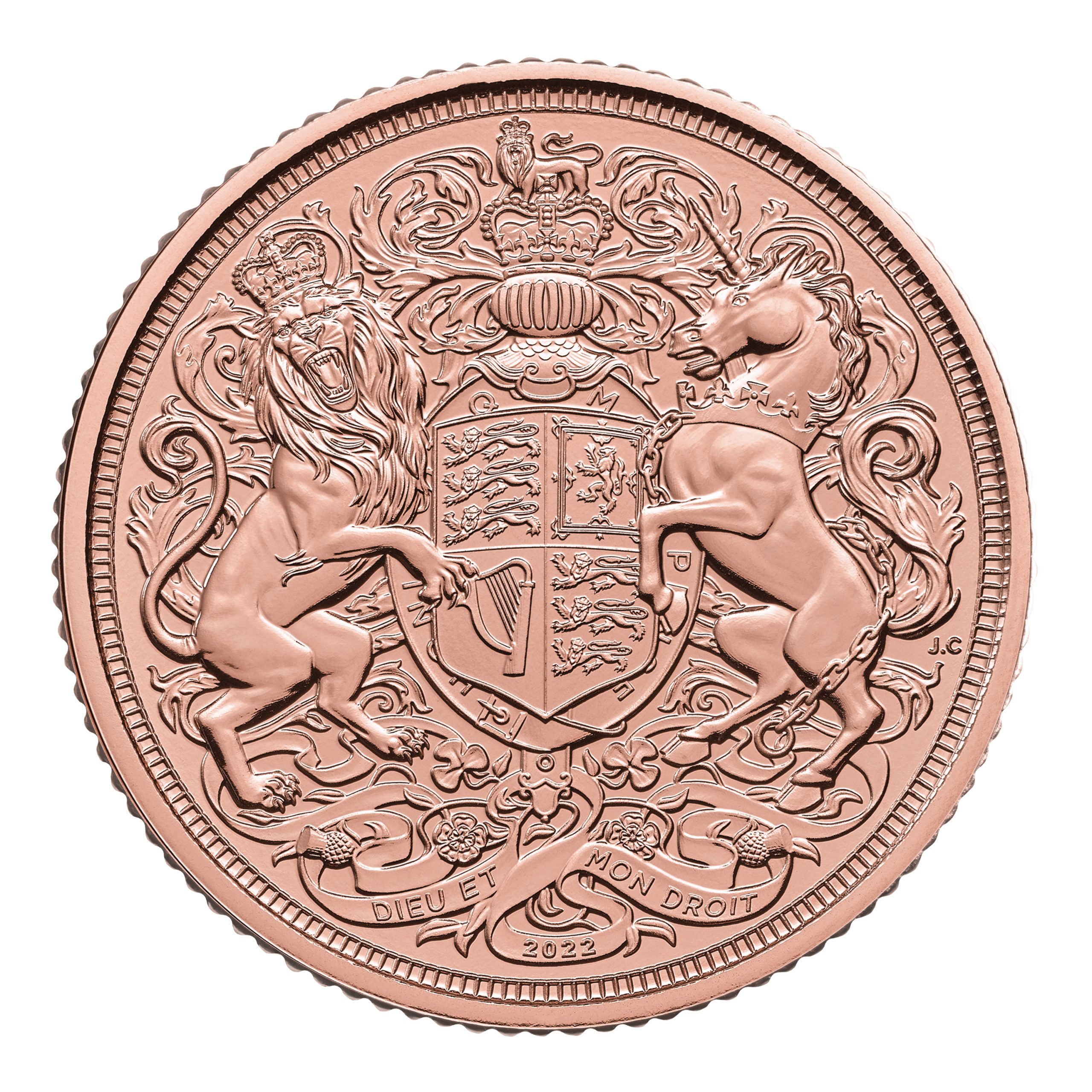 Our Choice - The Latest Gold Sovereign
For inheritance purposes, the latest Gold Sovereign Coin offers the most value. Its mint condition, historical significance, investment potential, and tax efficiency make it an ideal choice for those looking to pass on a valuable and meaningful asset to the next generation.
Need Help Choosing the Best Coins for Investment?
Our Portfolio Creator tool will suggest 4 options based on your budget and objectives. Give it a try below.
4. The Best Gold Sovereign to Buy for Long Term Upside
Investors seeking long-term appreciation should consider the following gold sovereigns. These coins, minted in different eras, carry not only the inherent value of their gold content but also the added allure of historical significance. As these coins become rarer over time, their potential for value appreciation increases. Let's delve into the unique attributes of each:
King Edward VII Sovereign (1902-1910): This coin marks the onset of King Edward VII's reign, a period of significant transformation in Britain. As the years roll on, these coins are becoming scarcer, enhancing their value. Still not classified as "old", they remain relatively affordable, offering excellent potential for long-term growth.
George V Gold Sovereign (1911-1932): This coin signifies the commencement of King George V's reign, a time of profound change in Britain and globally. Similar to the Edward VII Sovereign, these coins are becoming increasingly rare, potentially boosting their value. Their affordability makes them an attractive investment for those eyeing long-term upside.
2022 Gold Sovereign Elizabeth II Memorial Coin: This coin is a tribute to the late Queen Elizabeth II and the first to feature King Charles III on the obverse. Given its historical significance and the fact that it's the first mint for a monarch, this coin is likely to become increasingly rare, offering substantial potential for value appreciation in the future.
Please note, there are also rarer, more expensive coins such as the George III Sovereign. However, these coins often carry a price tag that may be prohibitive for most investors, and we advise against that kind of investment for novices. These numismatic coins are more suited to experienced and avid collectors only.
Best Value Sovereigns get an honourable mention and reflect a far simpler strategy for long term investment upside. This category of Sovereigns represents pre-owned coins which haven't yet got a historical or scarcity value.
Dealers will generally price these as the cheapest available Sovereigns because selling a variety of second-hand coins under the singular banner of 'best value' helps clear stock.
They're unlikely to rise in value over and above the change in the underlying gold price, but they offer an option to pay as little as possible for Sovereigns and hope that paying less will produce a safe upside over the long term.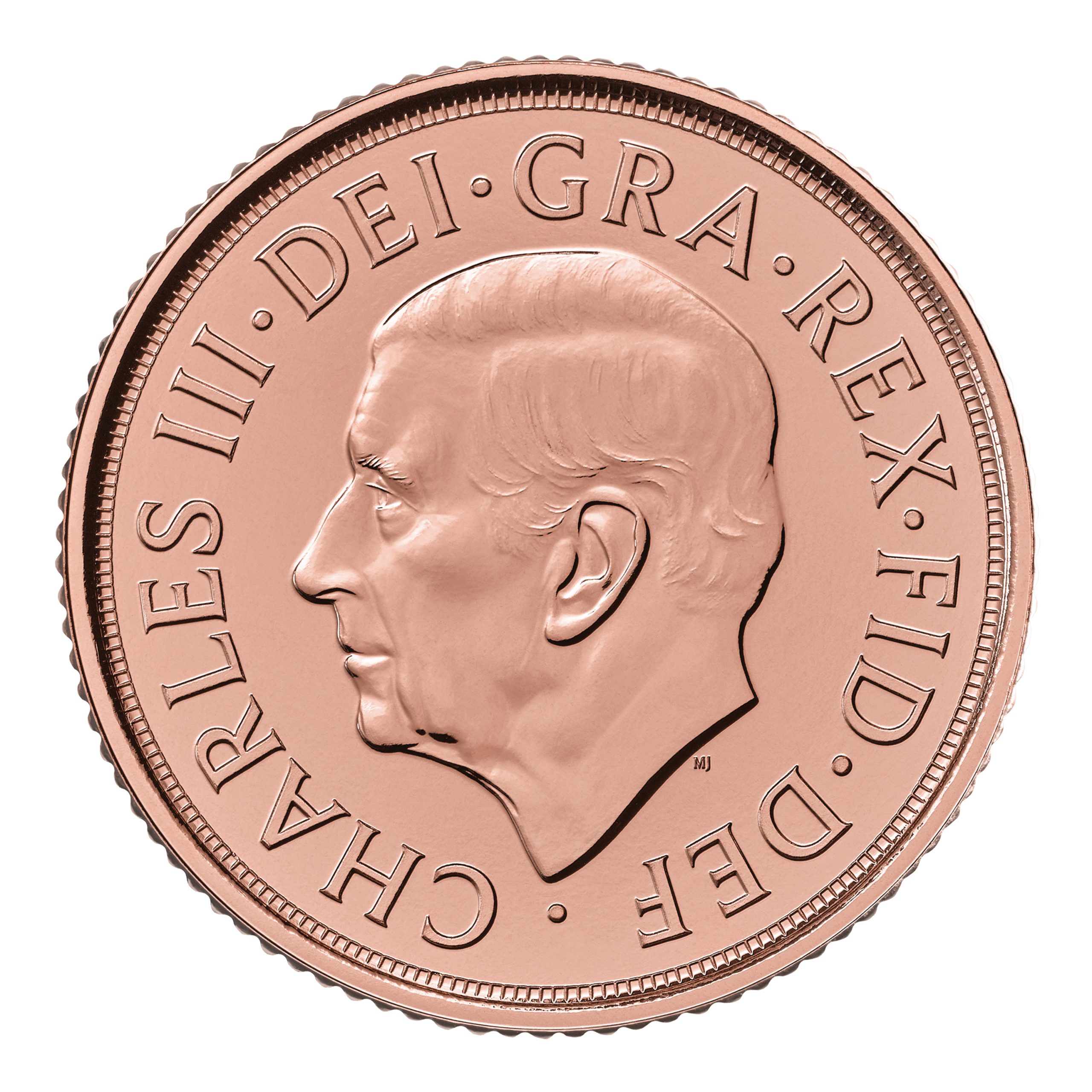 Our Choice - 2022 Memorial Gold Coin
While these coins offer a compelling blend of historical significance, rarity, and affordability, the 2022 Gold Sovereign Elizabeth II Memorial Coin stands out as the best choice for long-term upside.
This coin, marking the beginning of King Charles III's reign and serving as a tribute to the late Queen Elizabeth II, is poised to become increasingly rare in the future. This rarity, coupled with its historical significance, positions it as a potentially valuable asset for the future.
5. The Best Sovereign Coin Finish For Investors
It's also important to be aware that Sovereigns are also produced to three different official levels of striking standards. When the Royal Mint launches a new Sovereign, it's likely they will produce the coin to 'Bullion', 'Brilliant Uncirculated' and 'Proof' finish. Many historical Sovereigns are also still available in these various finishes.
Bullion Sovereigns
These Sovereigns were produced originally with the intention of producing coins cheaply for circulation. Nowadays, bullion Sovereigns are aimed at the investment market who seek to buy coins at a price as close to their intrinsic gold value as possible.
They're minted by striking the coin blanks just once in the die, producing a basic shiny finish. Bullion Sovereigns form a vast majority of the annual Sovereign mintage figures as they tend to be bought in far higher quantities by the investment community.
Due to their relatively low premiums, we'd almost always suggest that bullion coins are the best value Sovereign option for investors.
Brilliant Uncirculated Sovereigns
This mid-level production quality is generally used in far smaller volumes by the Royal Mint to create slightly sharper detail on the coin's design. These Sovereigns are struck twice in the die to fashion the higher definition finish.
We wouldn't recommend this finish for investors generally as they command a higher premium than the simple bullion Sovereigns. They're often sold with certificates or information cards and presented in a box, further adding to their cost. They can be a preferred choice as gifts or for those seeking the added comfort of certification
Proof Sovereigns
This top-level finish also costs the most to acquire. Coins need to be struck between four and seven times in the minting process to create a stunning finish with more depth and definition. Commonly, monarch portraits and reverse designs appear to have a matt finish, while backgrounds are polished and shiny.
The Royal Mint will produce a Proof run of Sovereigns in limited numbers, usually to commemorate a new Sovereign design or portrait. Coins are usually encapsulated for protection and sold certified with its issue number in presentation boxes. Interestingly, the period between 1982 and 1999, witnessed Sovereigns being exclusively minted to proof standard.
Generally speaking, we advise against Sovereign investors purchasing these coins. Buyers will need to pay significant premiums, sometimes 30% or more, but are unlikely to receive the same premium back when sold. However, some specialised investors and Sovereign collectors like to solely purchase proof coins and hope to sell them for even larger premiums to private collectors.
Browse and Buy Gold Sovereigns From Our Extensive Stock
Understanding the UK Gold Market
Navigating the UK gold market can seem like a daunting task, but it doesn't have to be. This market, steeped in history and prestige, is a treasure trove of opportunities for the discerning investor.
One of the shining stars of this market is the gold sovereign.
Over the past decade, the gold value of a sovereign has increased by approximately 65%. This upward trend in gold prices is a testament to the enduring appeal of gold as an asset.
It's a clear indicator of the long-term appreciation potential that gold sovereigns offer.
For potential investors, understanding the dynamics of the UK gold market can be key to making informed investment decisions. It's also important to keep an eye onthe current gold value of gold sovereigns.
How to Start Investing in Gold Sovereigns in the UK
The Ultimate Guide to Tax Efficient Gold & Silver Investing
Get free insider tips to ensure you achieve the best investment returns
Buying From Physical Gold
Like any investment,investing in gold sovereigns comes with its own set of risks and rewards. On the reward side, gold sovereigns can appreciate in value over time, offer a hedge against inflation, and add diversification to an investment portfolio.
It's important to seek specialist advice however. Market fluctuations, counterfeit risks and being able to time the market are all things a professional gold dealer can help you with.
At Physical Gold, we hold leading industry accreditations and have a vast amount of 5-star ratings from people, just like you. We are based in the heart of London's gold capital, Hatton Garden, and are available to contact via phone on 020 7060 9992, email at info@physicalgold.com or byarranging a call at a time that suits you.