Gold sovereigns are one of the best gold investments a UK buyer could make. They offer one of the best entries into the market, outstanding divisibility for your portfolio and great tax benefits on profits.
Here at Physical Gold, we want to help you delve into the world of gold sovereigns, helping you determine the best gold sovereign to buy, understand the benefits of investing in these coins, and make informed decisions for your investment portfolio.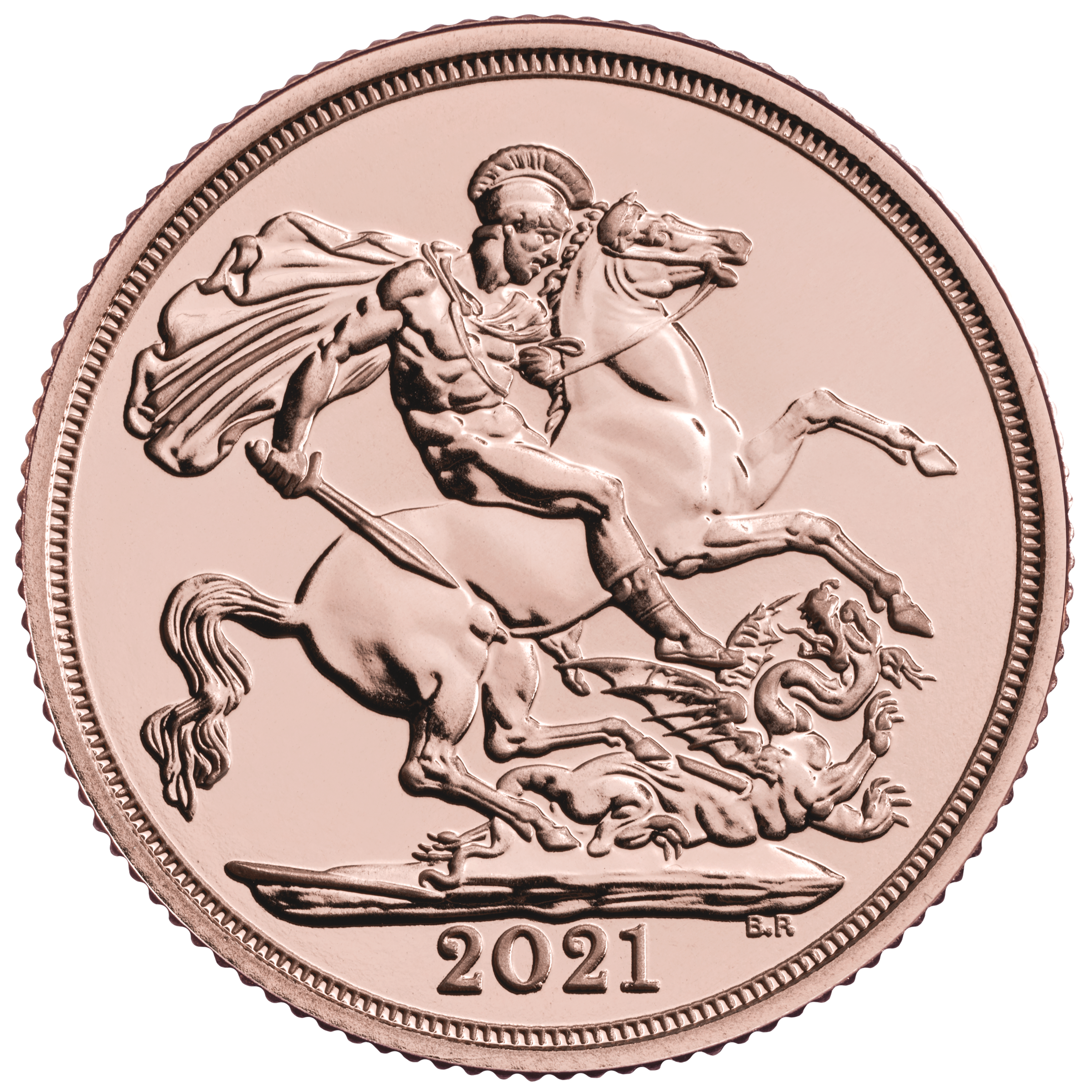 The Best Gold Sovereigns For Investment
When it comes to it, not all gold coins are created equal. The best gold sovereigns for investment purposes often combine a blend of historic appeal, purity, and liquidity.
Gold sovereigns are unique in that they offer both numismatic value and pure gold value, which appeals to both coin collectors and gold investors alike.
Gold coin and bullion investment must take into account a range of factors, outlined below.
Factors Influencing The Value Of Sovereign Coins
Historic Appeal: Sovereign coins with a rich history or a connection to significant events may be more sought after by collectors and investors, resulting in a higher real and permanent value.
Purity: Gold sovereigns typically contain 22-carat gold, which contributes to the coins increase in value.
Liquidity: Coins that are more widely recognized and easily tradable tend to be more valuable to investors.
Rarity: Rare coins or limited editions, such as proof sovereigns, proof coins or specific mint marks, often hold a higher numismatic value.
Understanding Market Volatility and Sovereign Coins
Market Fluctuations
The value of gold sovereigns are directly influenced by changes in the underlying gold market, making some coins more volatile than others.
Historic Factors
Coins with a strong historic connection may be less susceptible to market volatility due to their increased numismatic value.
Demand And Rarity
Rare sovereigns or those with limited mintages may experience less volatility as their demand often remains steady among collectors and investors.
Identifying The Best Gold Sovereigns For Your Investment Goals
Assess your investment objectives: Consider whether you are more focused on the numismatic value, gold content, or a combination of both factors.
Research the market: Familiarise yourself with the different types of gold sovereigns, their history, and their current market values.
Consult experts: Seek advice from reputable gold dealers, collectors, or financial advisors to help you identify the best gold sovereigns for your investment needs. Dealers can advise which coins are trading cheaper than their usual premium, therefore offering current value.
Different Types Of Investors And Their Preferred Sovereign Coins
Collectors
Collectors often seek out rare or historic coins, a proof coin, and coins with unique and Royal Mint added marks or designs, prioritising numismatic value over gold content.
Gold Investors
Investors focused on the intrinsic gold value may prefer sovereigns with higher gold purity and weight, such as full sovereigns, and those with lower premiums over the gold spot price.
Balanced Investors
Some investors may seek a balance between numismatic value and gold content, opting for a mix of historic, rare, and more common gold sovereigns to diversify their investment
By taking these factors into account, you can make an informed decision about which gold sovereigns are the best fit for your investment goals and risk tolerance.
Ultimately, a well-diversified gold sovereign investment can provide potential benefits to investors, including tax free advantages and the opportunity to preserve wealth during times of economic crisis or uncertainty.
Browse and shop our full selection of Gold Sovereigns
Gold Sovereign Coins: History and Popularity
The British gold sovereign has a long and storied history, dating back to the reign of King Henry VII in 1489.
The British Royal Mint has been responsible for the production of gold sovereigns throughout their existence, solidifying their place as a flagship coin in history.
The Evolution Of Gold Sovereigns
The evolution of gold Sovereigns can be traced back to their early history, when British gold sovereigns were first minted during the reign of King Henry VII as a symbol of wealth and power.
These early sovereign coins featured an enthroned monarch on one side and the royal coat of arms on the other.
In the 19th century, gold sovereigns experienced a resurgence. After a hiatus, they were reintroduced during the reign of King George III in 1817 as part of the Great Recoinage, marking the beginning of the modern gold sovereign era.
Over time, the designs on gold sovereigns have evolved, including the famous St. George and the Dragon design by Benedetto Pistrucci, which first appeared in 1817 and remains the most iconic representation on sovereign coins.
The Most Famous Sovereigns
Victoria Young Head Sovereign (1838-1887)
Features a portrait of a young Queen Victoria with her hair in a bun on the obverse and the classic St. George and the Dragon design on the reverse. This coin is highly sought after due to its historic significance and long mintage period.
The Victoria Jubilee Head Sovereign (1887-1893)
This period commemorates Queen Victoria's Golden Jubilee and features a new portrait of the monarch wearing a small crown. Its limited mintage period adds to its rarity and appeal among collectors and investors alike.
The Edward VII Sovereign (1902-1910)
These popular coins are notable for being the first gold sovereign of the 20th century and the last to be entirely minted at the London Mint. It features engraver George William De Saulles' 'bare head' portrait of King Edward VII on the obverse.
The George V Sovereign (1911-1932)
Bears the portrait of George V and represents the final gold sovereign to circulate as currency in the UK before the end of the gold standard. These Sovereigns can usually be obtained at good prices due to their relative abundance.
Advantages of Famous Gold Sovereigns for Investors
Historic Appeal: Collecting famous gold sovereigns allows investors to own a piece of British history, which can add numismatic value to their investment. For fans of Netflix's The Crown especially, owning a coin minted 100-150 years ago can really resonate with a fascinating period of British history.
Rarity and Demand: Some of these famous gold sovereigns have limited mintage periods or unique design features, making them rarer and more sought after by collectors, potentially increasing their value over time.
Tax Benefits: As legal tender in the UK, gold sovereigns are exempt from Capital Gains Tax (CGT) and VAT, providing tax advantages for investors.
Liquidity: Famous gold sovereigns are widely recognized and easily tradable, making them a relatively liquid investment compared to other collectibles.
Today, the most popular gold sovereigns include full sovereigns and quarter sovereigns alongside half sovereigns, each featuring the iconic St. George and the Dragon design. These coins continue to be a popular choice among investors and collectors for their rich history, aesthetic appeal, and potential tax-free benefits.
Thinking of Buying Gold Sovereigns?
Read the FREE 7-step investors checklist first
Key Features Of Gold Sovereigns
Purity and Composition
Gold sovereigns come in different denominations, with the quarter sovereign together with the half sovereign being popular choices alongside the full sovereign.
The purity of gold sovereigns is 22 carats, equivalent to 91.67% pure gold, with the remaining 8.33% composed of copper alloy.
This alloy adds durability to the coins without compromising their aesthetic and historic appeal.
This degree of purity was chosen when the coins were actually used in circulation to ensure the coins didn't wear too quickly.
The copper alloy also gives gold sovereigns their distinct reddish hue, which sets them apart from 24-carat gold coins.
Sovereign Size And Weight Chart
Sovereign Denomination
Diameter (mm)
Thickness (mm)
Total Weight (g)
Pure Gold Weight (g)
Quarter Sovereign
13.5
<1
1.99
1.8306
Half Sovereign
19.3
1.02
3.99
3.6612
Full Sovereign
22.05
1.52
7.98
7.3224
Double Sovereign (£2 coin)
28.4
2
15.98
14.6448
Quintuple Sovereign (£5 coin)
36
3
39.9
36.612
Design Evolution
The design of gold sovereigns has changed over the years, reflecting the monarchs and historical events of their time. Some of the most popular gold sovereign designs include:
The original King Henry VII Sovereign: This early design featured an enthroned monarch on the obverse and the royal coat of arms on the reverse.
The George III Sovereign: Reintroduced in 1817, this coin features the iconic St. George and the Dragon design by Benedetto Pistrucci on the reverse and a portrait of the King on the obverse.
The Victoria Young Head Sovereign: The obverse of this coin showcases a young Queen Victoria, while the reverse maintains the classic St. George and the Dragon design.
The Victoria Jubilee Head Sovereign: This special edition features a new portrait of Queen Victoria wearing a small crown on the obverse, commemorating her Golden Jubilee.
The Iconic St. George And The Dragon Design
The most recent iterations of gold sovereigns showcase St. George slaying the dragon, a fine example of artistry and symbolism. Created by Benedetto Pistrucci, an Italian engraver, this design has become synonymous with gold sovereigns.
The symbolism of St. George represents courage, valour, and the triumph of good over evil, making it a powerful and meaningful image for these coins.
The design itself has not been updated since first being created, reflecting the love of the original artistry and the classic consistency it brings.
The one exception was the 2012 Diamond Jubilee Sovereign which features a modern interpretation of the classic design, after British sculptor Paul Day won Royal Mint's competition to feature on the commemorative coin.
The aesthetic and historical appeal of these coins has made gold sovereigns a sought-after choice for investors and collectors alike.
The combination of purity, design, and history has solidified gold sovereigns' status as a popular and valuable investment option in the world of the best gold coins and gold bullion.
Looking To Sell Your Gold Sovereign?
Comparing Gold Sovereigns With Other Investment Options
Sovereigns v Gold Bars
Gold bars are a popular option for investors seeking pure gold exposure. They come in various sizes and weights, making them suitable for a range of investment budgets.
Unlike gold sovereigns, gold bars usually have a purity of 99.99% pure gold, providing a higher gold content for those looking to buy gold.
However, gold bars lack the historical and numismatic appeal of gold sovereigns and may not be the best choice for those interested in combining investment with a passion for coin collecting.
Gold Bars of 1oz and bigger can generally be bought at a slightly lower premium than the equivalent weight in Gold Sovereigns, offering a marginal saving for investors focussed on price.
However, owning one 100g bar for instance means the investor cannot sell smaller amounts if desired.
The equivalent weight in Gold Sovereigns would purchase between 12 and 13 coins, providing much better flexibility.
Interestingly smaller gold bars actually tend to be more expensive per gram than Sovereigns, despite not being CGT-free.
Gold Sovereigns v Other Bullion Coins
The best gold bullion coins, such as the South African Krugerrand, American Gold Eagle, and Canadian Gold Maple Leaf, are amongst the most popular investment coins.
While Krugerrands and Eagles are made from 22 carat gold just like the Sovereign, others such as The Maple, Buffalo, Austrian Philharmonic and Chinses Panda are minted in 24 carats.
The respective Mints have well-established reputations for quality production, especially the Canadian Mint who were the first to produce the ultra pure 999.9 purity coins. All the top bullion gold coins are easy to buy and sell around the world, but certain coins do enjoy slightly better recognition in different regions. For instance mainland Europe tends to gravitate towards Krugerrands as their preferred choice of coin.
While some may provide a higher gold content and may be more suitable for investors seeking pure gold exposure, they do not have the same tax advantages, such as Capital Gains Tax exemption, that gold sovereigns offer for investors. We have dedicated guides that focus on how gold sovereigns perform against krugerrands and also how gold sovereigns perform against gold Britannia coins.
Gold Sovereigns v Gold Mining Stocks
Investment in gold mining companies provides a different approach to gold investing.
By purchasing shares in these companies, investors can gain exposure to gold without physically owning it.
This option may appeal to those who prefer a more traditional stock market investment, but it does come with additional risks associated with the performance of individual companies and the overall mining industry.
Gold Sovereigns v Numismatic Coins
For numismatists or collectors, many collectable coins may be an attractive investment option.
These coins offer unique designs, historical significance, and limited mintages, which can command high premiums over their gold content.
However, investing in rare coins requires a deeper knowledge of numismatics and may not be the best choice for those looking for a straightforward gold investment.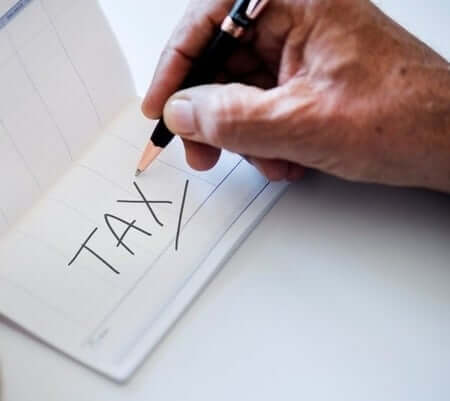 Sovereign Tax Benefits And Implications For UK Investors
One of the primary advantages of investing in gold sovereigns is their tax benefits.
As legal tender, gold sovereigns are exempt from Capital Gains Tax when sold by investors.
Additionally, gold sovereigns are VAT-free, making them an attractive choice for those looking to invest in gold without incurring additional tax expenses.
There is no upper limit on the amount you can invest into Sovereigns.
Buying Gold Sovereigns: 8 Tips and Strategies
1. Determine How Much Gold You Need In Your Portfolio
Before investing in gold sovereigns, assess your financial goals and determine how much gold you want to allocate within your portfolio. Gold can serve as a hedge against inflation and economic uncertainty, so consider your risk tolerance and investment timeline.
2. Research The Best Gold Sovereigns For Your Investment Goals
Different gold sovereigns offer varying levels of rarity, historical significance, and purity. Research various gold sovereigns and determine which ones align with your investment objectives, whether you're seeking gold bullion investment, better value, or collectables.
3. Verify The Authenticity of Gold Sovereigns Before Making A Purchase
Ensure the gold sovereigns you're considering are genuine by purchasing from reputable dealers and confirming their authenticity. This may include examining the gold coins weight, dimensions, and design, as well as verifying its face value as legal tender.
4. Compare Prices And Buy Gold Sovereigns From Reputable Dealers
To ensure the best value and the lowest price, compare multiple sources, such as local coin shops, online gold brokers, and auctions. Always buy the best gold coins and sovereigns from reputable dealers to guarantee the quality and authenticity of your investment.
5. Keep An Eye On Gold Market Trends And Economic Factors
Monitor gold market trends and global economic factors to make informed decisions about when to buy and sell gold sovereigns. Timing your purchases and sales can help maximise your returns and mitigate potential losses. Try to anticipate economic news rather than be reactive.
6. Diversify Your Investment
In addition to gold sovereigns, consider other types of gold coin, gold bullion, and investment options to diversify your portfolio. This can help spread risk and increase the potential for long-term gains. We always recommend a gold portfolio consisting of a mix of coin sizes and ages to provide balance.
7. Store Your Gold Sovereigns Securely
Protect your investment by storing your gold sovereigns securely, either in a personal safe or a professional storage facility. Proper storage helps prevent theft, damage, and loss, ensuring your investment remains safe and intact. Many insurance companies will allow you to add them onto your home contents insurance.
8. Monitor The Performance Of Your Gold Sovereigns
Regularly assess the performance of your gold sovereign investments and adjust your strategy as needed to maximise returns. Stay informed about market trends, economic developments, and whether or not your specific gold coins increase in value, to make well-informed decisions.
Selling Gold Sovereigns: What to Expect
Research and Preparation
Before selling your gold sovereigns, it's essential to conduct thorough research to ensure you receive the best possible price.
Keep an eye on the gold spot price, the current gold market and follow any trends that may affect the value of your coins.
Additionally, assess the condition of your coins, as this can greatly impact their value. Coins in better condition generally command higher prices.
If you have any rare or collectable sovereigns, consider having them professionally graded and authenticated, as this can increase their value and appeal to potential buyers.
Choosing the Right Selling Platform
Gold sovereigns are generally easy to sell due to their popularity and liquidity.
Reputable gold dealers, coin shops, and online platforms are common places to sell gold sovereigns.
When selecting a selling platform, consider factors such as fees, commissions, and the ease of the selling process.
Research the reputation of the dealer or platform to ensure they are trustworthy and reliable.
Negotiating the Best Price
When selling your gold sovereigns, it's crucial to negotiate the best price possible.
Familiarise yourself with the current gold market and the value of your specific coins, so you have a solid understanding of what they're worth.
Be prepared to negotiate with potential buyers, and don't be afraid to walk away from a deal if you feel the offer is too low.
Tax Implications
For UK investors, the British sovereign is exempt from Capital Gains Tax, making them an attractive tax free investment choice.
However, it's essential to familiarise yourself with any tax obligations or reporting requirements that may apply when selling your coins. Consult with a tax professional if you're unsure about your responsibilities.
Timing the Sale
Timing is critical when selling your gold sovereigns, as the value of gold can fluctuate based on economic factors and market trends.
Keep an eye on the gold market to determine the best time to sell your coins.
Consider holding onto your gold sovereigns if the market is experiencing a downturn, as their value may increase when conditions improve.
Conclusion
When thinking about whether or not to collect gold coins, buy gold coins as a one off, or invest in gold, consider that gold British sovereigns represent a significant part of our history and offer a unique investment opportunity for UK investors.
With their tax benefits, historical appeal, and potential for appreciation, gold sovereigns can be a valuable addition to any investment portfolio.
By carefully considering the best types of gold coin and sovereign to buy, diversifying your investments, and staying informed about the gold market, you can make the most of your gold sovereign investment journey.