Selling Gold Britannia coins
One of the golden rules of investing in gold coins is never to buy obscure coins. Gold Britannia coins offer liquidity to your portfolio. As a popular investment coin, it is easiest to sell Britannias to a reputable precious metals dealer, especially one whose focus is gold investing. The first consideration when selling gold Britannia coins is the spot price. The 1oz gold coin can usually be sold for around 98% of the prevailing spot price of gold in the market. However, supply and demand can also play an important role in the price you can achieve when selling gold Britannia coins. Although the coin has been around since 1987 and does not command premiums due to rarity and age, there are some years of issue that may be harder to get. These coins may achieve a higher premium – up to 5%. In this article, we will explore the best strategy is to adopt when selling gold Britannia coins.
How does the spot price affect the value of a gold Britannia when selling?
The price will reflect the coin's gold content and a sale can be tied up very quickly. Selling Britannias privately may achieve higher prices if you can find a collector, but issues of trust and time exist. In reality, the spot price only indicates a guideline at which the coin can be sold. Market conditions can dictate the amount of premium that you can hope to achieve over and above the spot price.
---
Download the Insiders Guide to Selling and Buying gold coins here
---
Now, it's important to realise that other factors can impact the selling price of the gold Britannia. For example, if the coin you're selling is larger, it benefits from lower production costs. Therefore, it is an attractive proposition for the buyer, as the coin becomes available at a lower price per gram.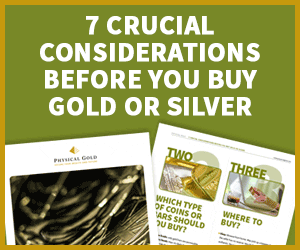 Build a good relationship with a reputable dealer
An important step in selling gold Britannia coins is getting connected with a well-known dealer. Selling gold coins privately is a time-consuming option that is fraught with risk. If you attempt to sell your gold coins to a jeweller or a high-street gold shop, you will invariably receive far lower prices than expected. A reputable gold coin dealer can offer advice on the right time to sell the coins and assist you in achieving the price you desire.
Early intimation of your intention to sell can help your dealer scope the market and identify buyers in advance. Identifying reputed dealers can be fairly simple. Most of them are registered with the BNTA. Dealers like Physical Gold will also offer you a transparent process for selling and ensure you benefit from the right advice when you sell your coins with them.
Ensure that you make tax-efficient sales
If you invested wisely, at the time of buying, you would have added divisibility to your portfolio by investing in different sizes and denominations of the gold Britannia coin. When selling, this should enable you to sell the exact amount of gold required to fund your cash requirements. This would also enable you to drip feed small amounts of gold into the market and take advantage of different price points.
The gold Britannia is legal tender in the UK and any profits you make from its sale are CGT exempt up to a level of £12,000 in a single tax year. It's important to be aware of the tax implications when making a sale so that you are not misled by third-parties.
Talk to our investment team before selling your gold Britannia coins
Physical Gold is one of the nation's most reputed online gold dealers. Our investment experts research the gold market at all times. If you intend to sell gold Britannia coins, please call us on (020) 7060 9992, so that we can give you the right advice on how and when to sell. Our investment team is also reachable online through our website.
Image credits: Wikimedia Commons and Wikimedia Commons