When it comes to selling precious metals, there are several things you need to consider. We are lucky we live in an age where there are so many options available to investors and selling gold and silver at the best rate is relatively easy. However, if you're not careful, it is very easy to get ripped off, particularly if you're not sure what you're doing. Here are 10 important considerations to consider when selling gold or silver.
1) Find out how much your gold/silver is worth before you sell it
Most dealers will always pay less than the spot price for your goods as they need to make money themselves. It's always a good idea to get an idea of what your items are worth before you sell them, so you get a fair price. Try and do your own research as much as possible before selling your gold and silver, and if you need a rough idea of its value then there are gold/silver value calculators online that can give you the current value of your gold/silver per gram.
---
Sell your gold and silver coins at the highest possible prices. Download the FRE 10 commandments pdf
---
2) Take note of futures prices
Futures prices are different from the spot price and show the predicted value of gold for some time in the future rather than their current value. Futures prices can only give you an indication of how well gold and silver are expected to perform, however, it is still worth checking futures prices before deciding to sell, as it can give you an idea on how well the market's performing.
3) Monitor exchange rates as well as gold/silver prices
Since gold and silver are priced in US dollars, it is important to look at how well your currency is performing against the dollar before deciding whether to sell. It is not enough to simply look at the current value of gold/silver because if the currency your trading in is weak against the dollar, you may find that you're not making as much profit as you thought.
4) Should you sell on-line?
The internet has created many opportunities for investors to buy and sell online, however, there are risks involved with trading on the web. Whilst there are a huge number of traders and dealers on-line, there are also a lot of scams and companies looking to rip you off. Make sure you do your own research before selling online and shop around for different quotes. You can sometimes get better prices for your goods online as dealers have fewer overheads to pay.
Don't be fooled by the several 'cash for gold/silver' schemes out there in the market. Most of the times, these are unscrupulous brokers who will pay you far less than what your precious metals may be worth. Also, it may not be safe to put your gold in the post and send it to these traders. Always trade with a well-known dealer who has a clean track record. There are several good online traders in the market today. It's worth doing your homework in order to identify a couple. In the same vein, it's better to develop a relationship with two or three good brokers, rather than stick to just one. This will give you the advantage of being able to shop around and lookout for the best deal you can get.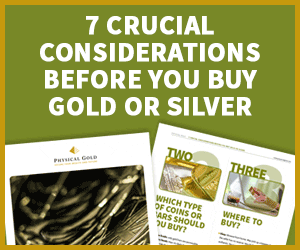 5) How liquid are the goods?
When purchasing gold or silver to sell, it is important to think about the liquidity of the goods before you buy them. In other words, how quickly or easily can you convert them into cash. Both gold and silver are considered liquid commodities, however, depending on what form you buy it in, it can sometimes be more liquid than others. For example, bullion coins are typically much more liquid than numismatic coins as the market tends to be less volatile and it isn't exclusively coined collectors who buy them. Silver is also more of a liquid asset than gold. This is because it is much more affordable for most people, and therefore there are more buyers out there.
6) Sending by post
If you're planning on posting the goods to a buyer, then you should always check first to see if your courier allows the transportation of gold or silver and whether the goods are ensured in the event of loss or damage. Most couriers do not insure gold or money, this means that if there's a problem you probably won't get your money back. Always make sure your parcel is tracked when sending and that they are "signed for" on delivery.
7) Capital gains tax
Capital gains tax applies to everything you sell, exchange or have made a profit on. If you make more than £12,000 profit on any items you've traded in the financial year, then you will be subject to pay capital gains tax on anything over that amount. Certain bullion coins are exempt from CGT tax altogether in the UK. These include any coins produced by the Royal Mint that are considered British legal currency. For example, silver Britannia coins are exempt from CGT.
8) Don't expect to get the spot price
You will rarely be offered the spot price when selling gold or silver as dealers are looking to make as much money as possible. Normally a dealer will have a buying price and a selling price. If you're selling goods to the dealer you will always get less than if you're buying from them. This is known as the spread.
As a buyer or seller, it's important to understand the role that premiums play in the price of gold and silver. The spot price is really a guide price in the market that is stated in USD per ounce. Of course, on any given day, you will need to convert this price into GBP to understand it better. The good news is that many reputed UK brokers will already have the Sterling price up on their websites. Now, when you buy precious metals, you will pay a slightly higher price margin than the spot. Likewise, when you sell, you will receive a slightly lower price than the spot price at that point in time. Of course, these premiums can vary depending on what you're buying or selling. For example, if you are buying gold coins that are rare and have numismatic value, they would command much higher premiums due to their age and market value.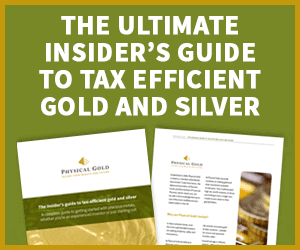 9) Avoid the spread
The difference between the price a dealer pays for your goods at and the price they sell them for is known as the spread. One way to maximise your profit when selling gold and silver is to try and reduce the size of the spread through clever investing. The size of the spread can vary dramatically from dealer to dealer so always look around before buying. The spread is also considerably lower if you hold your gold in allocated storage with a bullion dealer rather than trading in physical coins.
10) Selling overseas
Don't forget that when you sell overseas, the laws of the country in which you sell will apply to the sale. Always remember to check any rules and regulations that may be applicable if you plan on exporting gold abroad.
Selling to Physical Gold
Here at Physical Gold, we guarantee to buy back any gold and silver we sell. You can sell gold and silver very simply through us. Depending on current stock levels, we are also happy to buy any gold or silver you've bought from other vendors. Please check our website for up-to-date price guides and call us on 020 7060 9992.