If you're a numismatist, the British Gold Sovereign is an absolute must-have for your collection. But, before you actually put down your money and buy these beautiful collectable gold coins, it's important to know more about them, how to buy them and what to look for. In this article, we take you through all that you need to know about buying a Sovereign. Also, be sure to read our beginners guide to buying gold.
The gold sovereign
The Sovereign is a 22-carat gold coin that is the flagship product of the Royal Mint, which also manufactures the gold Britannia. It measures 22.05 mm across and has a thickness of 1.52 mm. The coin weighs 7.98 grams, with a fineness of 916.7. Over centuries, the Sovereign has remained an integral part of the coinage of Britain and has never lost its unmistakable charm.
Early days…
The sovereign was first introduced in 1817 and had a nominal value of a pound. The coin was earlier in circulation but has now been accepted as a bullion coin. The 1817 edition features the iconic design of St. George and the dragon on the reverse. The design was created by world-famous designer, Benedetto Pistrucci, as part of the great re-coinage and the coin has his initials on it as well. The sovereign was taken off circulation in 1914 at the start of World War I. It was never reintroduced after the war, but the circulation of the already issued editions continued in other parts of the world, including the Middle East. Due to rising demand across the world, the Royal Mint struck new sovereigns in 1957. One of the reasons behind the popularity of the sovereign across the world was the fact that it was a reputed and trusted coin, containing an amount of gold that was known and could be easily verified.
---
Read our Insider's Guide to buying Gold Sovereigns here
---
Buying gold sovereigns
When you buy gold sovereign coins, you are investing in gold bullion. This is a very stable and secure asset class and is classified as a Capital Gains Tax (CGT) free investment in the UK. Gold sovereigns are more divisible than gold bars, with a 1 kilo gold bar being out of the reach of many investors.
However, when investing in gold, it's important to find a reliable and trusted dealer. Buying gold sovereigns from Physical Gold is very easy. We provide you with a certificate of authenticity and all the sovereigns we sell are vetted by numismatists. We are also able to offer you storage facilities, along with insurance that protects your purchase and underwrites any risks.
Should I buy new or old Sovereigns?
With their long and illustrious history,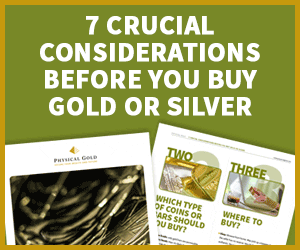 there are a lot of choices when it comes to purchasing gold Sovereigns. The simplest choice is to buy the current year of issue. As a mass-produced bullion coin, the latest Sovereign coin is easy to find. All the reputable gold dealers will likely have plentiful stock so price comparisons are simple and transparent. The condition of the coin will be brand new so you have peace of mind knowing exactly what to expect. Delivery will also likely be the next day due to its high availability. Prices for buying the latest Sovereign coin are also likely to be low as the coin has little scarcity and no history yet.
But that's not the full story…
Older Sovereign coins can be classed as semi-numismatic. In other words, their value now consists not only of its gold content and production values but also possesses an element of scarcity and history. Coins may be less shiny than brand new Sovereigns, but due to their optimum 22-carat alloy mix, they're far more resilient than 24-carat coins which can mark more easily.  Prices are generally higher than for new Sovereigns due to these elements, however, their resale value is also higher, and there's a greater chance that the older coins will appreciate in value quicker than new ones, especially if supply becomes particularly tight in the secondary market.
How about buying Halves, Fulls, or Double Sovereigns?
Another choice you need to consider when buying Sovereigns is which size to buy. For many years now, the UK Sovereign has been produced in four sizes. The smallest is the half Sovereign, next up is the classic full Sovereign coin, then the Double Sovereign (also known as £2 gold coin), and finally the largest is the Quintuple Sovereign (or £5 gold coin). All have their merits, with the half Sovereigns providing extra divisibility, and the £5 coins offering unparalleled satisfaction due to their impressive size. Generally, the smaller coins are more expensive per gram to buy, due to their relatively higher production cost. However, some £2 and £5 coins are also commemorative coins, so can trade at far higher values than simply their multiple of the full Sovereign.
How can I best use this info?
Depending on how much you wish to invest in gold Sovereigns, and your particular objectives and timeframe, we always recommend buying a mix of Sovereign sizes and ages. The newer and larger coins can help bring down the overall cost of your portfolio. The smaller coins can provide flexibility to sell small quantities in the future. Older coins and collector's editions can help achieve quick possible price rises if the coins become scarce. As with investments in general, a mixed portfolio will always be preferable to owning all of the same assets.

Call us to buy sovereigns
You can order gold sovereigns online via Physical Gold. Our online process can provide you with great value for money. We have a membership of the British Trade Numismatic Association (BNTA), allowing you to buy with confidence. The buying process is very simple, however, if you would first like to speak with a member of our team of experts, call us on 020 7060 9992.

In our video, we answer the question – "Gold Britannias or Gold Sovereigns – which is the best investment?"
We endeavour to provide the best customer service and can offer you great deals on gold sovereigns, particularly for bulk purchases. Since we do not deal with any form of online or paper gold, you can rest assured that the gold you buy from us is physical gold of the highest quality, which can be a prized investment in your portfolio for years to come.
We also sell silver in the form of silver coins (like silver Britannias) and silver bars (such as a 1 kilo silver bar).
Image Credit: Money metals