You can't go wrong with Sovereign coins
While most UK investors have owned property, shares, bonds and ISAs at some point, gold investment is still pretty new. If you're a novice, what's the best place to start a physical gold portfolio? In our opinion Gold Sovereigns provide a perfect starting point for the new gold investor!
1. Great value – Sovereign coins have existed for hundreds of years so there's a very deep second hand market. This means that older Sovereigns provide a lower price per ounce as than any other gold coin – perhaps along with Krugerrands. Buying any asset at a low price is a great starting point!
*Pro-tip: Buy the pre-owned 'Best value' Sovereigns. They're cheaper than brand new ones, but will obtain the same price when you sell.
2. Further discounts with volume – Specialist dealers like Physical Gold will generally  be able to offer even lower prices if you buy 50 Sovereigns or more. In fact discounts can be achieved on a sliding scale once you look at more than a single coin. Our website has handy volume discount tables for each coin.
3. Easy to sell – Sovereign Gold Coins are arguably the most established bullion coin in the market so you'll always be able to sell the coins at a great price. If you try to sell an obscure coin, the reduced number of buyers will be reflected in a lower price per ounce for that piece of gold
*Pro-tip: Give your dealer a week or two notice that you wish to sell, and you may achieve a slightly higher selling price if the dealer can match up your sale with a buyer.
4. Affordable – While 1oz gold coins are now trading around the £1,400 mark, Sovereign coins are around a quarter of the size and price. This provides a great opportunity to dip your toe in the market or even set up a regular gold savings scheme, whereby you receive a Sovereign coin every month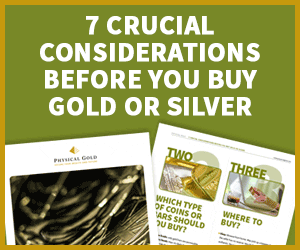 5. Tax free – Sovereigns are VAT exempt like all other forms of investment grade gold. However, they have the huge added benefit of also being Capital Gains Tax free due to their status as legal tender in the UK. For a novice seeking to buy gold, this provides peace of mind that you'll never be hit with a tax bill
6. Flexible – Due to their small size, even a modest investment of say £2,000 will provide 6 Sovereign coins. This provides versatility that you can sell as little as one coin at any time of you need to realise some cash. Larger coins or bars do not offer this flexibility
7. Talking Point –   The sheer variety of issue dates and Sovereign heads available means that a novice investor can own a piece of history as well as a superb investment. For anyone who's enjoyed watching The Crown on Netflix, modern Sovereign coins date back more than 200 years, reflecting the various monarchs and periods of reigning.
So if you want get started in the world of gold, buy Gold Sovereigns and you won't go far wrong.