Gold sovereigns have a unique place in the annals of British coinage.
They've been treasured by collectors and gold investors alike for centuries, making them a pivotal part of British history and the global gold market.
But, as you consider venturing into the exciting world of gold sovereign investment, a question arises: should one invest in new sovereigns or old sovereigns?
It's a compelling question and one that deserves an in-depth exploration to assist in your investment decisions.
What are Sovereigns?
Gold bullion coins minted by the British Royal Mint. This includes both full sovereigns and half sovereigns, the latter being half the weight and size of a full sovereign, and containing half the amount of gold.
The same distinctions between 'new' and 'old' apply to both full and half sovereigns, with new ones minted in recent years and old ones dating back to earlier eras.
Originating in the era of King Henry VII in 1489, sovereigns have evolved over centuries, becoming a symbol of British heritage.
The modern gold sovereign era began in 1817 under King George III, introducing the enduring St. George and the Dragon design by Benedetto Pistrucci.
When distinguishing between 'new' and 'old' sovereigns, we refer to their minting periods. New sovereigns are those produced in recent years, whereas old sovereigns date back to earlier eras, including the Victorian age and earlier.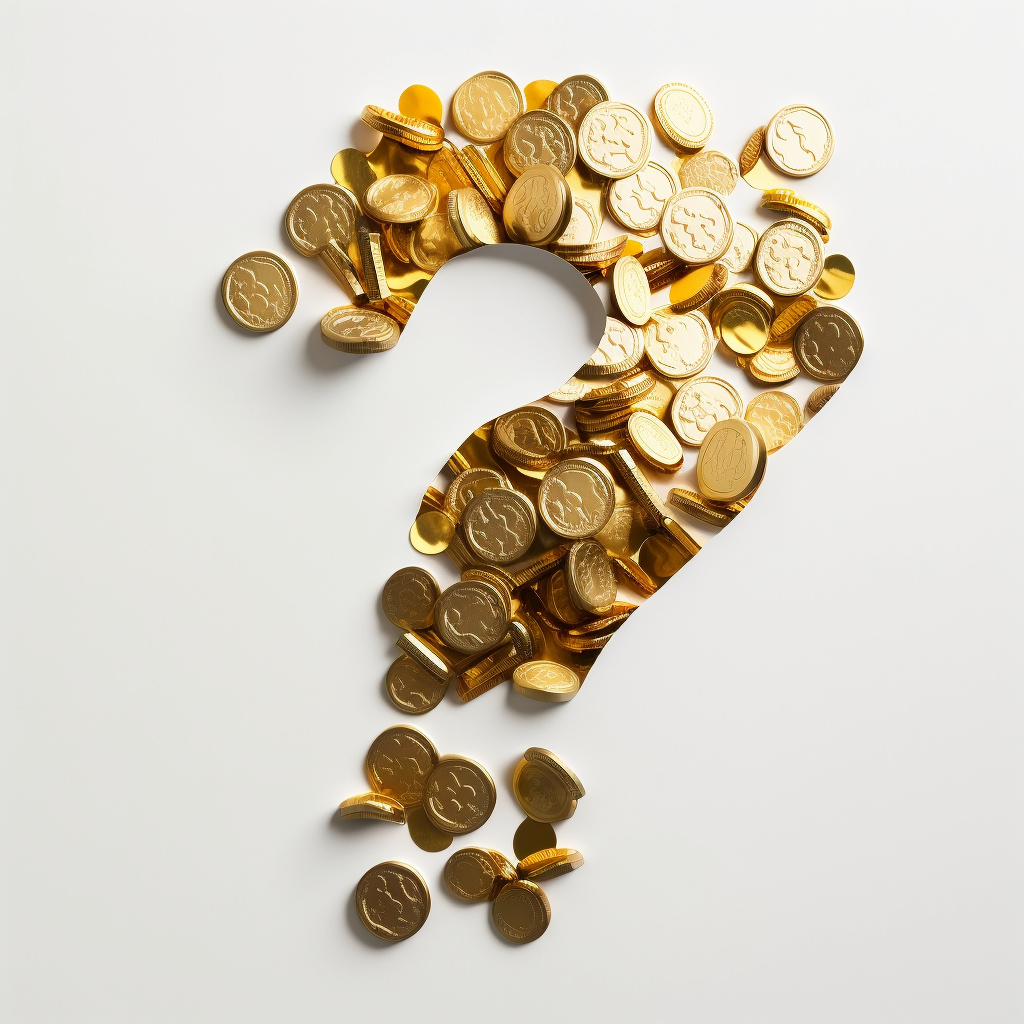 Key Points
Both new and old sovereigns contain the same amount of gold, providing a stable base value tied to the live gold price. Their intrinsic gold value is consistent across both types.
While the condition of old sovereigns can vary significantly, new sovereigns typically possess a consistently high quality due to modern minting processes and quality control measures.
Old sovereigns often hold a greater historical allure and potential rarity value. However, new sovereigns tend to be more closely tied to current gold market trends and may offer higher liquidity due to their broader recognition and uniformity.
New sovereigns are generally more accessible and come with a lower premium over the gold spot price due to mass production, making them a cost-effective choice for those primarily interested in the gold content of the coin.
Older historical Sovereigns offer more value protection in periods when gold prices fall. This is because their value consists not only of the 'gold content' value, but also a historical premium which doesn't tend to move with the gold price.
New Sovereigns vs Old Sovereigns - 6 Comparisons
1. Gold Content
When it comes to the gold content of sovereigns, both new and old coins contain the same amount of gold – 7.32 grams of pure gold.
This intrinsic gold value is tied to the live gold price, offering a stable base value for both types of coins. You can check on this daily, and directly see the current worth of a gold sovereign anytime you like.
The coins themselves will weigh 7.98 grams in total if put on scales. But being 22 carat in purity, all Sovereigns are traded on the pure gold element of 7.32 grams only.
Consequently, when considering purely the gold content, there is no difference between new and old sovereigns, resulting in a tie in this category.
2. Condition
The condition of a sovereign can greatly impact its value. New sovereigns, minted with modern techniques and quality control measures, are typically in excellent condition when purchased directly from the mint or reputable dealers.
Afterall, these coins are brand new, so pristine condition is to be expected. The coins will look exactly like the pictures displayed on dealer websites.
Old sovereigns, on the other hand, can vary widely in their condition, with well-preserved examples commanding higher prices.
Pictures on dealer websites tend to be generic, so individual historic Sovereign conditions may vary.
With some coins being more than a century old, it should be expected that a majority of the historical coins will show some signs of wear and tear.
While some old sovereigns in mint condition can be worth more, the consistent high quality of new sovereigns makes them more predictable for investors.
In terms of condition, new sovereigns come out on top.
3. Minting Process and Quality
Older sovereigns, minted before the 20th century, were crafted with much less precision than those minted in the modern era.
This was largely due to the limitations of technology at the time, with coins often displaying small variations in design and weight.
While this does not necessarily detract from their value, it is a notable difference when compared to newer sovereigns.
New sovereigns, thanks to advancements in minting technology, benefit from consistent design, weight, and quality.
Modern minting processes allow for extremely accurate and detailed coin design, ensuring each coin is almost identical to the next.
This technological evolution has brought about an unmatched level of precision and consistency to newer sovereigns.
However, the charm and individuality of older sovereigns, with their unique variations, can often appeal to collectors and investors alike.
From a purely minting quality and consistency standpoint, new sovereigns emerge as the winner.
4. Historical Events and Mints
The allure of old sovereigns often comes from their historical context. Coins minted during significant historical events, or from mints with a storied past, carry a historical appeal that newer coins simply cannot match.
For example, sovereigns minted in the 19th century during Queen Victoria's reign, or those minted at the London Mint, carry a rich historical significance.
Newer sovereigns, while lacking the same historical context, have their own unique appeal. They represent the continuation of a centuries-old tradition and carry the legacy of their predecessors.
It's hard to compete with the rich historical tapestry that old sovereigns bring to the table, making old sovereigns the clear winner in this category.
5. Market Trends and Demand
Old sovereigns, particularly those with historical significance or rarity, tend to maintain steady demand among collectors and history enthusiasts, making their market relatively stable.
New sovereigns, however, often reflect the current gold market trends more closely. As such, their demand can fluctuate based on factors such as gold price, economic conditions, and investor sentiment.
Yet, they also offer the potential for higher liquidity due to their wider recognition and uniformity.
Given the stable demand and historical value of old sovereigns, and the potential for higher liquidity of new ones, it's a tie between old and new sovereigns in terms of market trends and demand. Each comes with its own unique advantages depending on the investor's preference
6. Cost and Accessibility
Cost and accessibility can be key deciding factors for many investors.
New sovereigns are typically easier to buy, available directly from mints or reputable dealers, and they often come at a lower premium over the gold spot price due to their mass production.
This makes them a cost-effective choice for those looking to invest primarily in the gold content of the coin.
Old sovereigns, in contrast, can be harder to find, particularly those with historic significance or from specific mints. They often carry a higher premium due to their rarity and numismatic value.
While this can make them more expensive, it can also lead to higher potential returns for collectors and investors who value the historical and numismatic aspects of the coin.
In terms of cost and accessibility, new sovereigns take the edge due to their generally lower premiums and wider availability.
Criteria
New Sovereigns
Old Sovereigns
Winner
Minting Process and Quality
Advanced, Consistent
Varies, Historic Significance
New Sovereigns
Market Trends and Demand
Consistent, Predictable
Varies, Potential High Demand
Old Sovereigns
Cost and Accessibility
More Affordable, Accessible
Higher Premium, Less Accessible
New Sovereigns
Gold Content
7.32 grams
7.32 grams
Tie
Rarity and Scarcity
Less Rare
More Rare
Old Sovereigns
Condition
Typically Excellent
Varies, Potentially High
New Sovereigns
Historical Significance
Less Significant
More Significant
Old Sovereigns
The Investor's Perspective
Investing in gold sovereign coins can be a viable strategy for diversifying a portfolio and hedging against economic uncertainty.
However, the choice between new and old sovereigns can significantly impact an investor's returns, liquidity, tax implications, and risk exposure.
Potential Returns. In terms of pure gold value, both new and old sovereigns are similar since they contain the same amount of gold. However, older sovereigns may offer better upside potential due to their potential numismatic value. This refers to the additional value a coin may have due to its rarity, historical significance, or condition. For example, a rare Edward VIII sovereign sold for a record price of £1 million in 2020, far exceeding its bullion value.
Liquidity. New sovereigns, being more readily available and recognized, are typically easier to sell quickly at market price. Conversely, while older sovereigns may have higher potential returns, finding a buyer willing to pay for their numismatic value may take longer.
Tax Implications. In the UK, a British gold sovereign is legal tender and is therefore exempt from Capital Gains Tax. This applies to both new and old sovereigns, making them an attractive investment for those seeking tax-efficient ways to invest in gold.
Risk Mitigation. Investors need to be mindful of the risks associated with investing in sovereigns. The most common risk is the volatility of gold prices. Investors should stay informed about market trends and consider their investment horizon and risk tolerance when looking to buy gold sovereigns. Paying a high premium for a historical Sovereign represents an increased risk than paying less for a new coin.
The Collector's Perspective
From a collector's perspective, the allure of gold sovereigns extends beyond their financial value.
Factors such as historical significance, rarity, condition, and aesthetic appeal can greatly influence a collector's preference for new or old sovereigns.
Historical Significance and Rarity. Older sovereigns often hold greater appeal for collectors due to their historical significance and rarity. Sovereigns from the reign of King George III or Queen Victoria, or those minted during the First World War, are highly sought after. In contrast, new sovereigns, while beautifully designed, do not yet possess the historical appeal or rarity of their older counterparts.
Condition and Aesthetic Appeal. The condition of a coin is crucial for collectors. Older sovereigns in high grade condition are more valuable, but they are also harder to find. On the other hand, new sovereigns bought directly from the Royal Mint are typically in excellent condition. In terms of aesthetic appeal, this is highly subjective and depends on the individual collector's preferences.
Risk Mitigation. Collectors need to be aware of the risks associated with collecting sovereigns, such as the risk of buying counterfeit coins or paying over the odds for a coin in poor condition. One way to mitigate these risks is to buy sovereigns from reputable dealers, ideally those who are members of recognized trade associations. Additionally, collectors can consider getting valuable coins independently graded and authenticated.
Notable Collections. There have been many notable collections and sales of sovereigns over the years that highlight the potential appeal and value of these coins to collectors. For instance, a gold sovereign coin from the reign of King George III, despite being in relatively poor condition, fetched a handsome sum at auction due to its rarity and historical significance.
Need Help Choosing the Best Coins for Investment?
Our Portfolio Creator tool will suggest 4 options based on your budget and objectives. Give it a try below.
Verifying Sovereigns
Authenticating and assessing the condition of sovereigns is crucial for both investors and collectors.
However, the approach may differ somewhat depending on whether you're dealing with new or old sovereigns.
Verifying Old Sovereigns
Old sovereigns, due to their age and history, require more rigorous checks. They've had more time to circulate, making them more likely to be worn or damaged.
Also, older coins have had more opportunities to be counterfeited over the years.
Visual Inspection: Familiarise yourself with the designs of sovereigns from different eras. Details in the coin's design, the quality of the engraving, and any signs of wear or damage can indicate authenticity or lack thereof.
Weight and Dimensions: Sovereigns have a specific weight (7.98 grams) and diameter (22.05 mm). Any significant deviation from these specifications could be a sign of a counterfeit coin.
Verifying New Sovereigns
New sovereigns, bought directly from the Royal Mint or reputable dealers, come with a high level of assurance regarding their authenticity and condition. Still, it doesn't hurt to verify.
Visual Inspection: New sovereigns should be in excellent condition with precise engravings. Any sign of poor quality or inconsistency in design might be a red flag.
Weight and Dimensions: Like old sovereigns, new ones should conform to the standard weight and diameter. Any deviations could indicate a problem.
In both cases, buying from reputable dealers like ourselves is a good strategy.
We thoroughly verify the coins we sell and are less likely to unintentionally sell counterfeits. Physical Gold are also members of recognized trade associations and offer guarantees of authenticity.
This is particularly important when buying old sovereigns, but it also provides peace of mind for new coin purchases.
Browse and Buy Gold Sovereigns From Our Extensive Stock
Making the Right Choice
Choosing between new and old gold sovereigns is not a decision to be taken lightly.
Both types of sovereigns carry their unique appeals and considerations, and the right choice depends largely on your personal objectives and circumstances.
For those looking to know how to buy gold sovereign coins effectively, the choice may hinge on factors such as potential returns, liquidity, and tax implications.
New sovereigns offer better liquidity and are easier to sell quickly at market prices.
An inside tip for investors simply seeking the cheapest Sovereign coin available is to pursue 'best value Sovereigns' from dealers.
These tend to be pre-owned coins which haven't yet acquired a historic value but are generally priced at a slight discount to brand new coins
Older sovereigns, on the other hand, can command a higher price due to their numismatic value, but it may take longer to find a buyer willing to pay for this additional value.
For collectors, the allure of a coin often goes beyond its financial value. Historical significance, rarity, and aesthetic appeal play large roles in the attractiveness of a coin.
Older sovereigns typically hold greater appeal due to their historical significance and rarity, while new sovereigns, though lacking the historical context, are in excellent condition and have their own unique designs.
We tend to recommend for a great number of buyers to opt for a mixed portfolio of Sovereigns – both old and new.
While some buyers are best sticking to one particular strategy to suit their needs, many benefit from diversifying between different types of Sovereign coin.
So, whether you're an investor looking to diversify your portfolio, a collector drawn to the historical allure of sovereigns, or simply someone who appreciates the beauty of these coins, the choice between new and old sovereigns should be informed by thorough research and, if necessary, consultation with experts.
As always, the adage holds: knowledge is power.
The Ultimate Guide to Tax Efficient Gold & Silver Investing
Get free insider tips to ensure you achieve the best investment returns